We're pleased to announce that we have six volunteers to lead our first Alumni Association! We are: Sarah King, Harini Krishnamurthy, James Kuan, Lisa Ahlberg, Stacy Osterman, and Anna Ream.
We seek to deepen the connection between alumni and PCNW, and to explore ways in which both entities further support, elevate and celebrate one another. This blog post is a first step in launching these efforts, so read on for ideas from the association, Alumni highlights, critique group info, and more!
We believe a formal committee, that renews itself on a regular basis with new members, can help to lead some great initiatives. We hope to involve many of you. Here are some of our initial ideas:
Alumni Newsletter that highlights our accomplishments and opportunities
Salon Event that features a one-night celebration of student and alumni work
Alumni Panels on topics of interest, such as portfolio reviews, how to stay creative, editorial and commercial work, etc.
Improving Alumni Representation on PCNW website
Facilitating Alumni Critique Groups
Working together to get more Alumni work showcased in exhibitions
Alumni Directory
Want to help? The more of us involved, the more we can do! Send us your ideas: alumni@pcnw.org
---
ALUMNI & CERTIFICATE STUDENT HIGHLIGHTS
We are thrilled to see two alumni and a current Thesis student included in Reverberation: PCNW's 25th Juried Exhibition on view through June 5, 2022! Included below are brief interviews highlighting Harini Krishnamurthy, Sarah D. King, and Janet Politte – congratulations!
What was your inspiration for this piece?
During the pandemic, I started exploring my neighborhood more by taking long walks. Being outdoors and walking served to ground me amidst all the chaos and uncertainty. I gained a new appreciation for the nature that is so close to me and how lucky I am to live here.
Is it part of a larger body of work?
Yes, it is part of a larger body of work titled Close to Home.
Tell us about your process:
I am primarily an analog photographer and I was looking for ways to do that at home, without access to a full-fledged darkroom. These images are unique lumen prints – they are photograms made without a camera. I placed the plant material on expired silver gelatin paper, exposed it to sunlight for a few hours and then fixed it so the image wouldn't disappear.
Briefly about you:
I am a photographic artist based in the Seattle, WA area. I work primarily with analog and alternative photographic processes and enjoy experimentation. I graduated from PCNW's Certificate Program in 2017, and have had my work included in group exhibitions at PCNW, the LightBox gallery in Astoria, OR and the Studio F Gallery in Seattle, WA. My work has also been published in magazines such as the Hand Magazine and Analog Forever magazine (online).
Website: harinik.com // Instagram: @harinikphoto
---
What was your inspiration for this piece?
This piece was inspired by our individual and collective experiences of the global pandemic. I also became inspired to make the work specifically in the natural Pacific Northwest landscape. Once vaccinated and working outdoors, we could safely make the work. It ended up becoming an essential element of the work because as humans, our bodily relationships to one another are intrinsic and I feel that this interconnectedness is echoed in the natural world.
Is it part of a larger body of work?
Encountering Dissonance is part of my work Imminent Proximity. This project confronts the implications of the global pandemic on the human psyche. It represents the psychological and emotional experiences surrounding the disrupted human need for connection and intimacy through proximity and touch. The work addresses the desire to experience oneness with humanity, but also the anxiety and confusion that prominently underlie our physical relationships in the context of our global pandemic.
Tell us about your process:
In order to explore the impacts of this predicament, I photographed the same small group of dancers. The general prompts I gave them stemmed from conversations we had in which we shared our personal experiences and thoughts around our experiences during the pandemic. What appeared were the dynamics of longing, fear and dissonance.
Any upcoming exhibitions or announcements you would like to share?
Teaching the Performance in Nature workshop at PCNW in July 2022.
Solo exhibition of Imminent Proximity in December 2022 at Collective Visions Underground Gallery, 331 Pacific Ave Bremerton, WA 98337
Art Website: sarahdawnking.com // Art Instagram: @Sarahdawnking
Commercial Website: sarahdkingphotography.com
Commercial Instagram: @sarahdkingphotography2021
---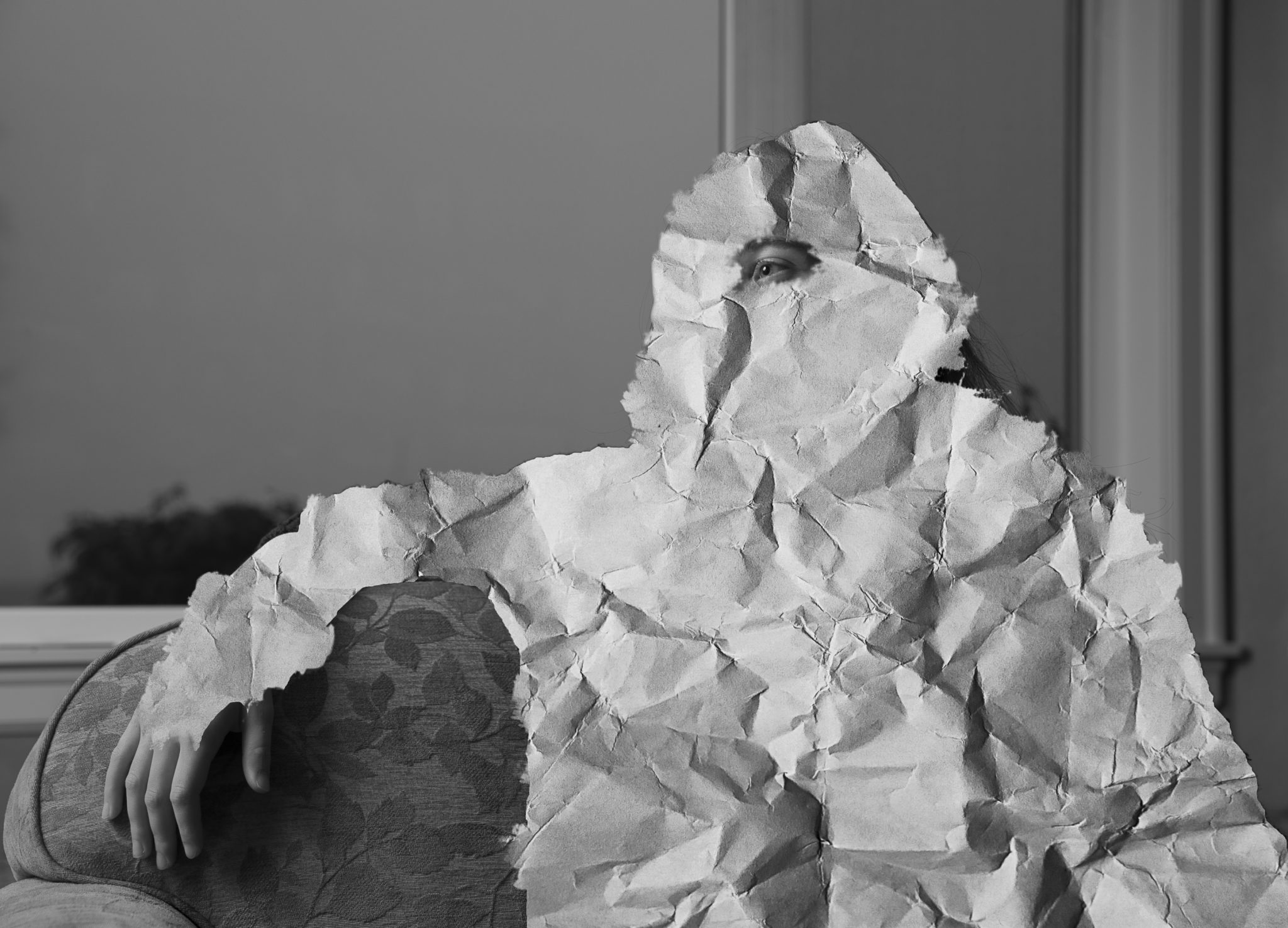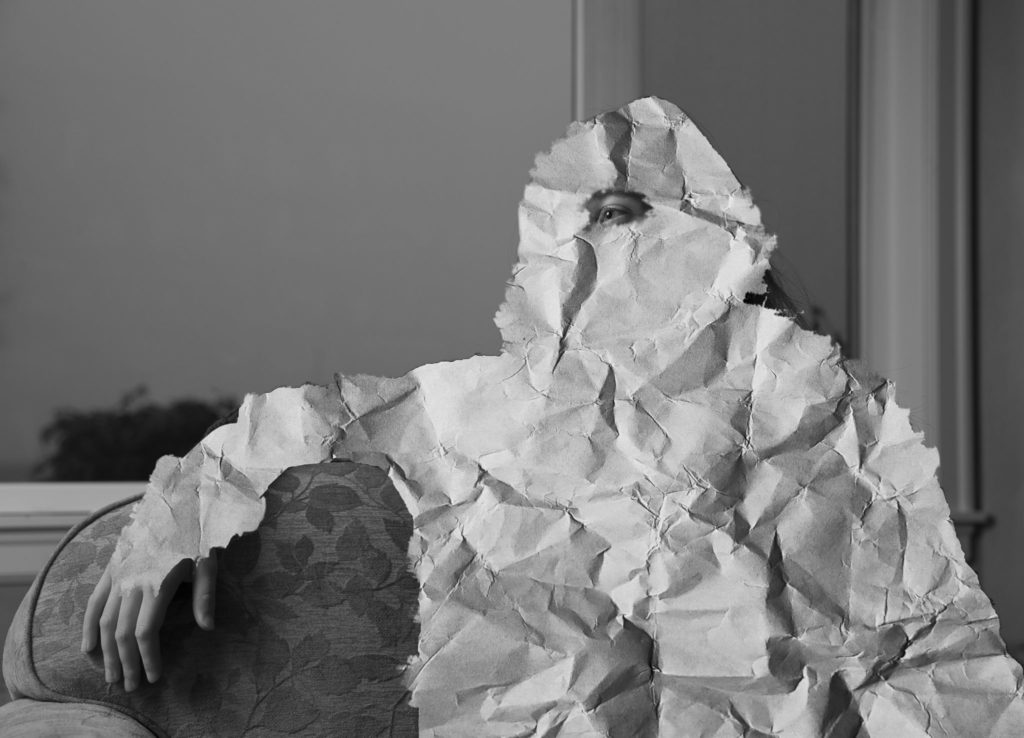 What was your inspiration for this piece?
This piece is part of a body of work that I'm working on for my thesis project to complete my certificate at PCNW, titled Pandora's Box. My thesis project explores the distorted perception and altered reality of those afflicted with major clinical depression. Crushed, specifically, was inspired by how those with this condition experience a warped duality; they see life and others through the lens of depression, while the people around them misinterpret what they are going through.
Tell us about your process:
My process is organic. I work with a digital camera and shoot whatever scene or object appeals to me. I don't question why I'm attracted to the image, and I often don't have a preconceived idea about where it will end up. As I work with a photograph in postproduction, there is a conversation between the image and myself that evolves into a narrative that I can work with.
Current / Upcoming Exhibitions:
Texas Photographic Society, New Visions 2022, Honorable Mention, opened April 2022
SE Center for Photography, Abstract, May 6 – 28, 2022
Praxis Photo Arts Center, The Beauty in Madness, May 21 – 28, 2022
Praxis Photo Arts Center, The Abstract Image, June 18 – July 2, 2022
Photographic Center Northwest, Thesis 2022, June 25 – August 11, 2022
Website: janetpolitte.com // Instagram: @janet_m_politte
---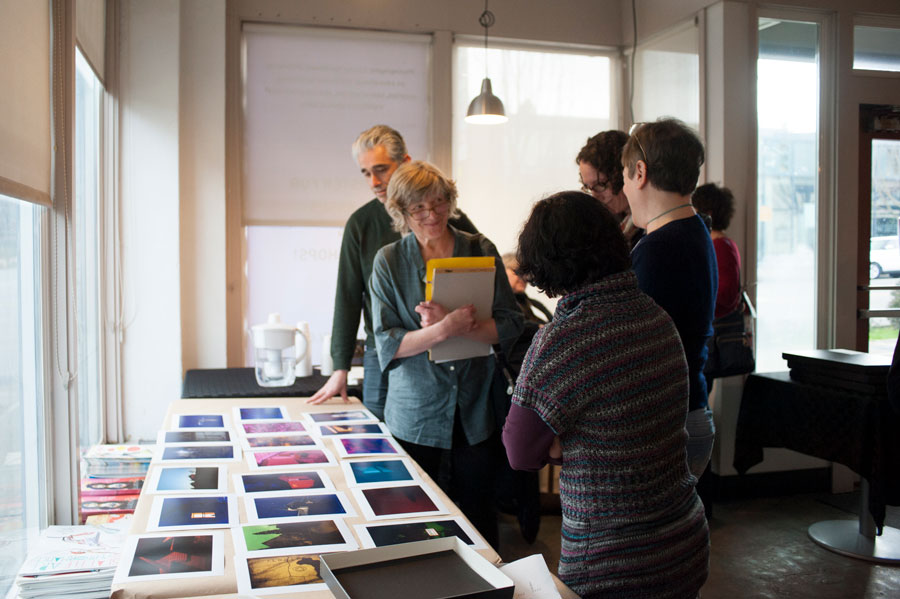 INTERESTED IN JOINING AN ALUMNI CRITIQUE GROUP?
by Joan Dinkelspiel
"When I started classes at PCNW, I needed a place – a community of photographers. I needed to learn skills, yes, but I needed to be around other photographers. Twenty years later, since I graduated from PCNW, I still need the support of other photographers. I have found that help in the PCNW Alumni Critique Group, which I attended every month for over a year while working on my show 'Rodin's Photographer.' The alumni group members helped me stay on track and offered a wide array of suggestions to improve my prints. Plus, my alumni friends came to my show opening and purchased art. I am deeply grateful for their support. I grow too, as an art photographer by helping my alumni friends with my ideas and input. I find the meet ups in West Seattle a great opportunity to stay connected and get feedback. I look forward to meeting up in person soon. Join us!"
– Jenn Reidel, PCNW Graduate 2000
The PCNW Alumni critique groups have been invaluable in strengthening connections with our colleagues, supporting continued photographic efforts, and sharing experiences following graduation. These groups have supported many of us to get our work seen – in residencies, on websites, on social media, in exhibitions, and in books. Participants have shared work they have presented at photo reviews and shared their experiences with the process; others have shared work from classes or new projects they have just begun.
Would you like to participate in an Alumni Critique Group?
We are currently re-evaluating the best format for the critique groups. Let us know if you are interested in participating and/or willing to be a coordinator, and whether you prefer in-person or Zoom sessions at this time.
Contact us at alumni@pcnw.org
WEST SEATTLE CRITIQUE GROUP
Next Meeting: June 8, 2022 – Join us at 11am on the second Wednesday of the month at West Seattle Uptown Espresso – Junction (4301 SW Edmunds St Seattle, WA 98116)