Library & Resources
PCNW has a reference library and study area open to students and visitors
With over 1,200 holdings, the PCNW Library provides our community with a collection of works by and about significant historical and contemporary photographers and photographic practice – from concept to critical theory to technical mastery. Materials from the library must remain in the library and are available for reference only, accessible during our regular business hours. Visit us to explore the collection.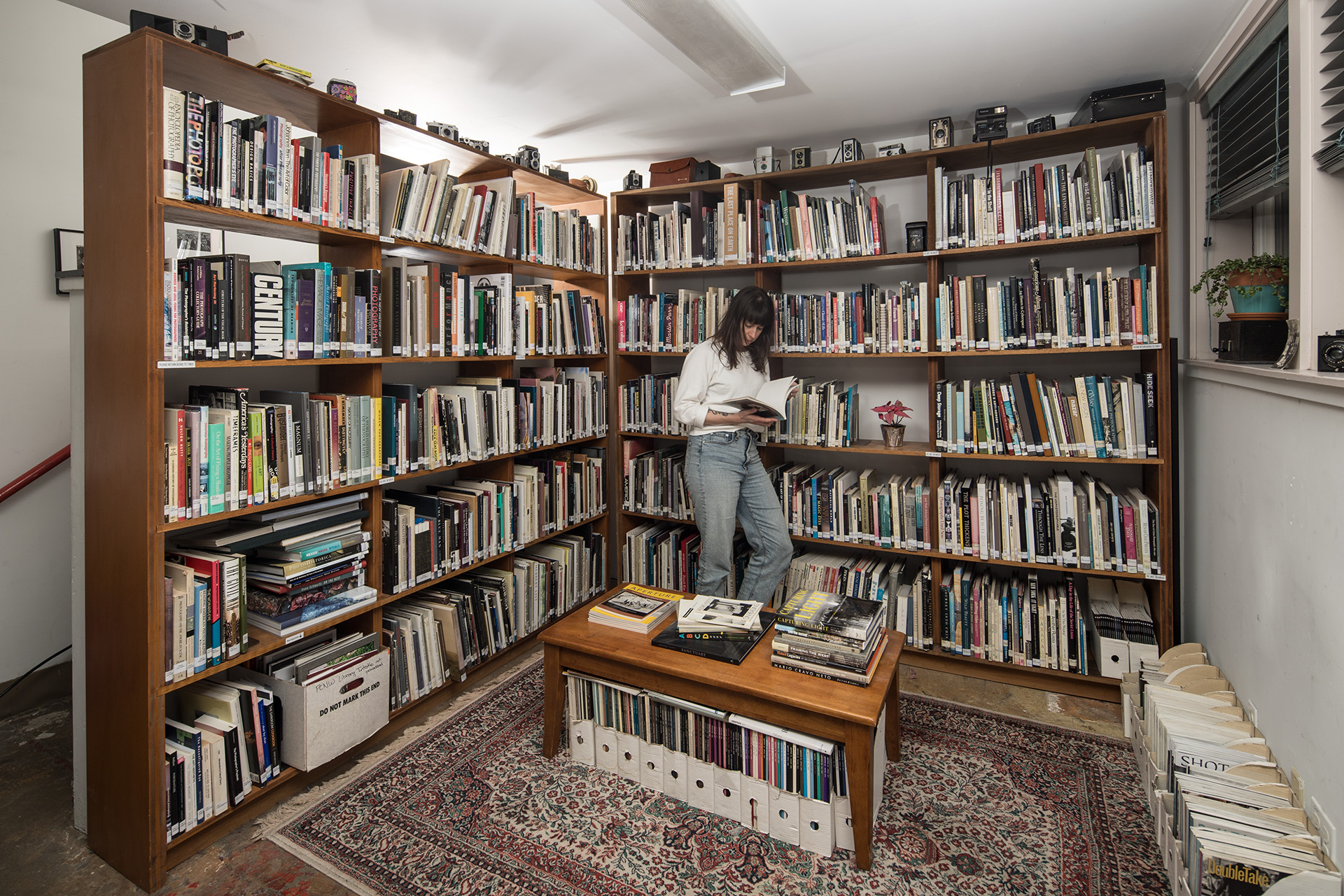 Students enrolled in the Certificate Program should also make use of regional libraries for research work related to photographic practice (see below).
---
Regional Library Resources
SEATTLE PUBLIC LIBRARY
Resources at the Seattle Public Library include Photographs and resources in the library's Special Collections, as well as circulating material.
UNIVERSITY OF WASHINGTON LIBRARIES
Non-UW students and visitors may use books, journals and most other materials on-site.
In addition to the main holdings at the UW Libraries, students should make use of the UW Digital Collections, which holds an online archive of primary source material.
For more information about accessing materials in area research libraries, contact the Programs Chair at education@pcnw.org