Digital Lab & Printing
From file organization and scanning, to image editing and printing, we've got you covered.
PCNW's digital lab and printing facilities are equipped to help you achieve your editing needs and the highest quality of archival digital printing for any job, big or small.
---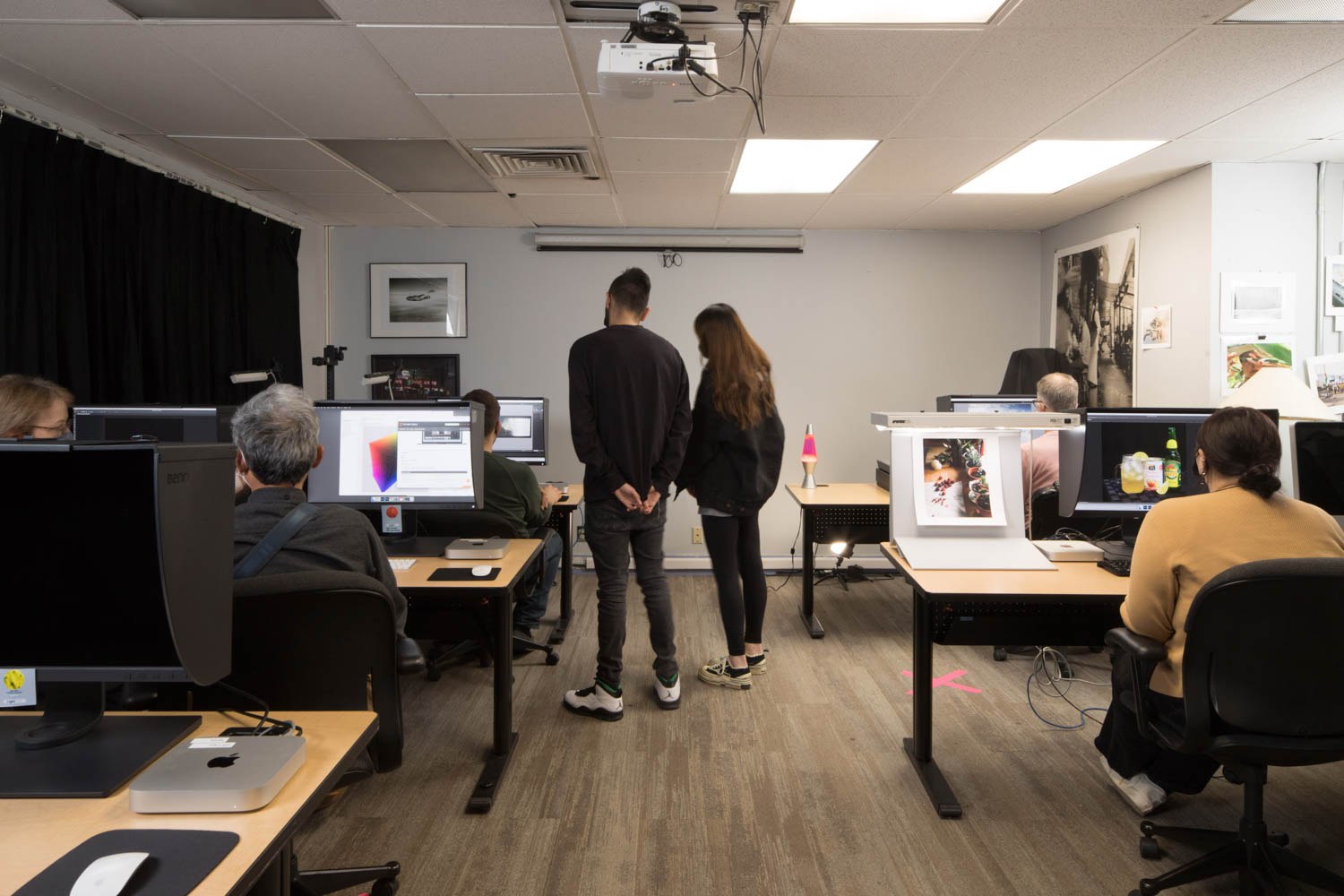 Access & Rental
Amateurs and professionals alike may reserve space in the darkrooms, digital labs, or studios up to a week in advance of the desired appointment date. If you are new to PCNW, a free orientation to assess your skills and to cover policies, equipment use, check-in procedure, and safety issues is required. To make a reservation and/or schedule your orientation, call us at 206.720.7222 x0 or e-mail pcnw@pcnw.org.
All of the equipment and software necessary for editing and printing in the digital lab is provided by PCNW and is included in the facility rental and printing rates. Renters are required to provide their own USB or other portable drives that can be read by Mac computers. Renters may bring their own paper for printing or utilize available PCNW stock paper.
---
Equipment & Software
Mac workstations running the most recent OS software
Full Adobe Creative Cloud Suite available on each workstation
Calibrated BenQ SW270 27″ editing monitors
Calibrite (X-Rite) i1 Studio calibration device
PRINTERS
One Epson P9570 44″ photo and matte black printer
One Epson Sure Color P 5000 17" photo black printer
SCANNERS
Two Epson V750 8.5×11" flatbed scanner
One Epson V850 8.5×11" flatbed scanner
Two Nikon LS 4000 35mm scanners
Wet mount scanning capability
Copystand camera-capture negative digitizing station for up to 4×5 capacity
PAPER OPTIONS
PCNW has a selection of Stock Paper available in various sizes both sheet and roll. Paper surfaces include Matte, Glossy & Luster.
MISC.
Viewing board with solux tungsten bulbs, large worktable, 24" rotatrim, light box print and negative viewer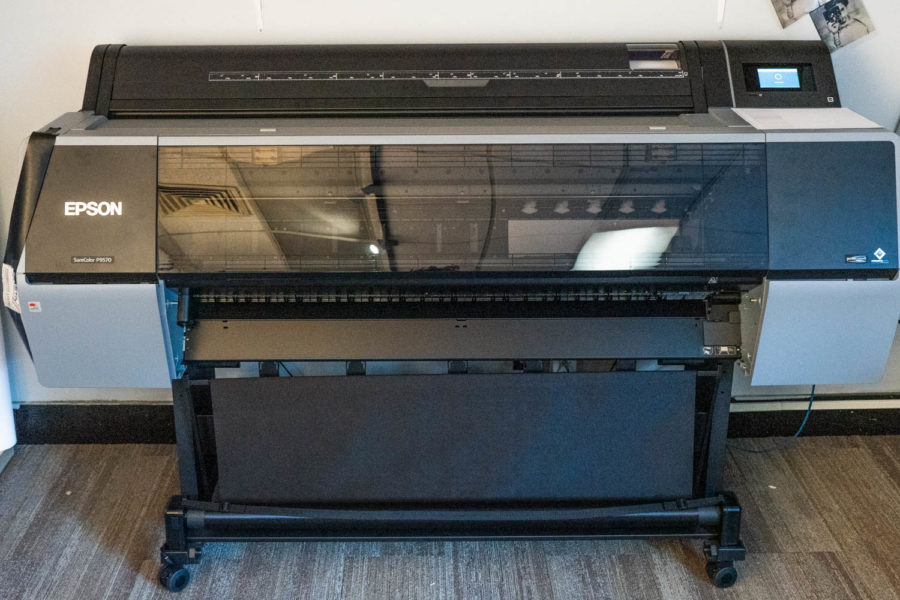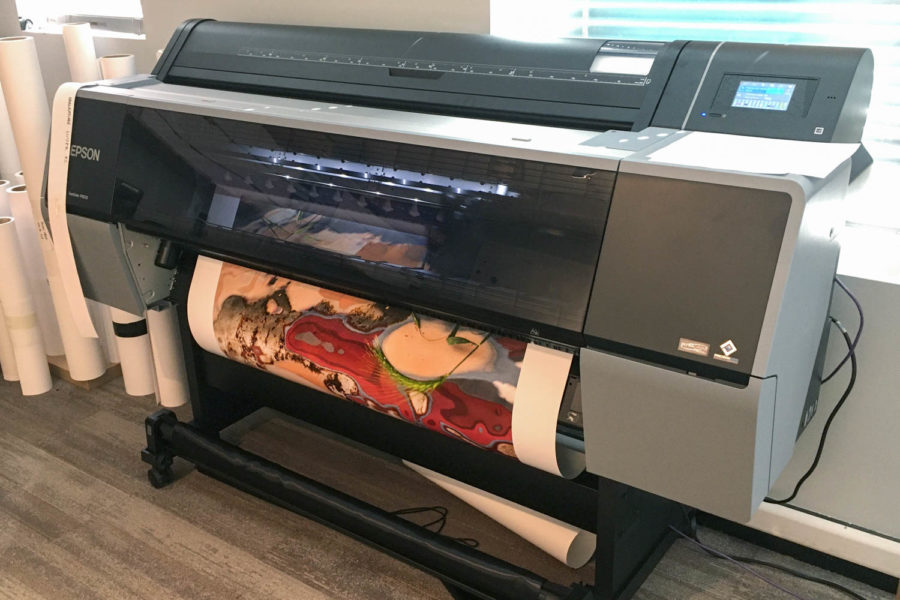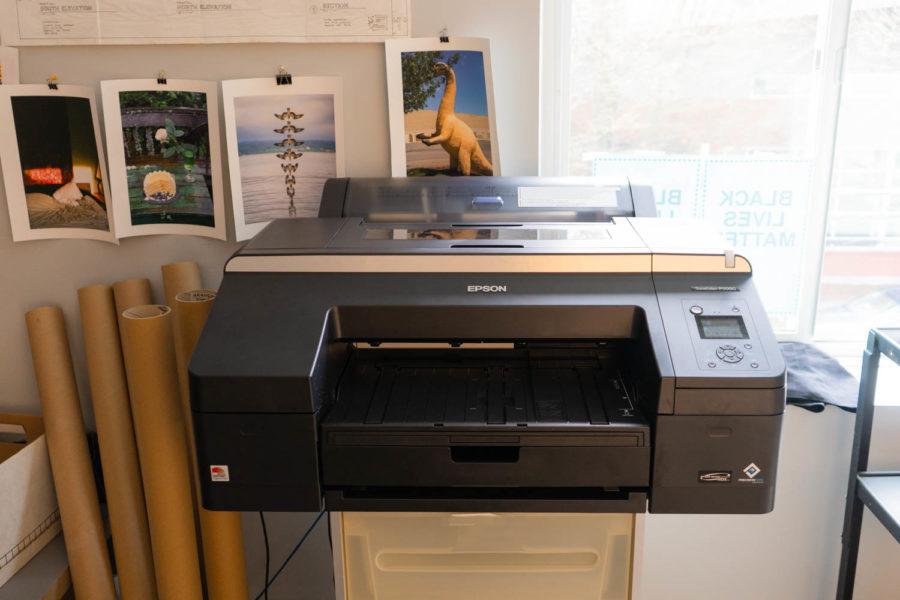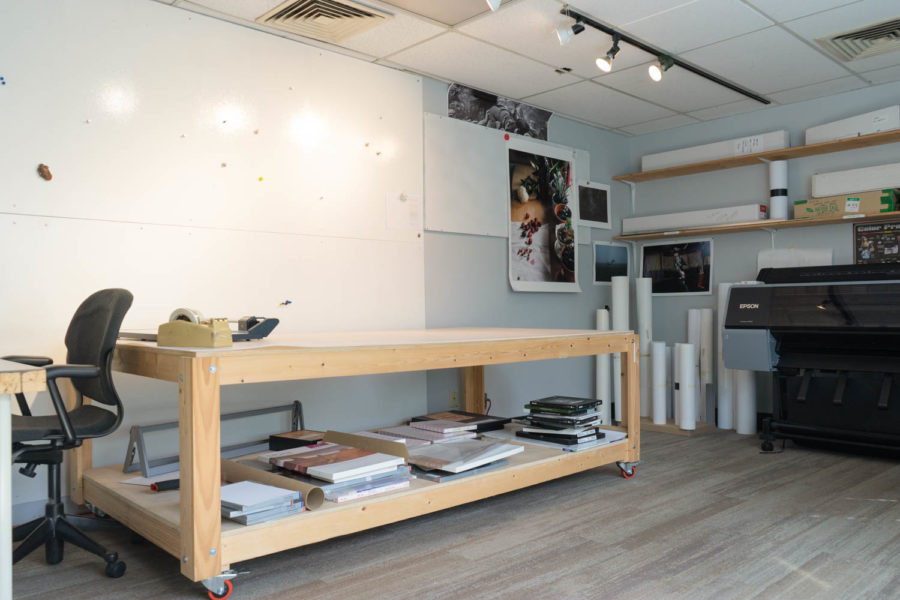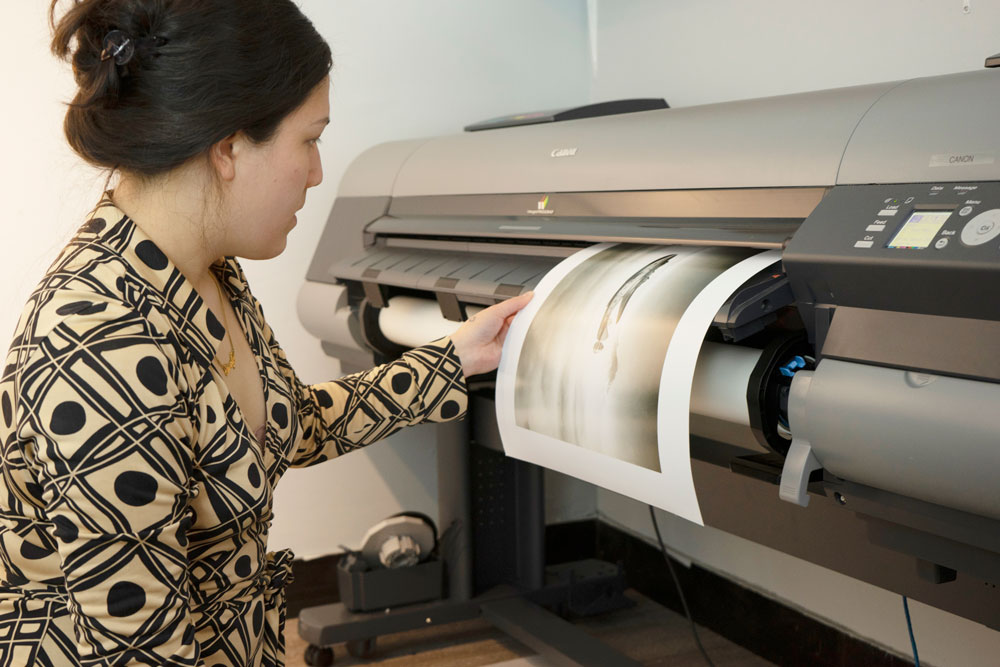 Edit / Print It Yourself
If you are proficient in basic digital editing, printing, and/or scanning, you are able to use PCNW's labs yourself. If you are new to PCNW you'll need to complete a short orientation that will introduce you to the labs, policies, equipment, etc. To schedule an orientation call us at 206.720.7222 x0 or e-mail pcnw@pcnw.org
Our labs are equipped with a volunteer monitor who can help you troubleshoot, but please note that monitors are not there to instruct you or do the printing for you. If you need instruction, please review our schedule of class and workshop offerings.
Cost is determined by how much time, paper, and ink is used. Renters are welcome to bring their own paper, or may opt to use PCNW Stock Paper available in sheet and rolls, including Glossy, Luster, and Matte surfaces. See our Hours & Rates for details.
---
Digital Printing Service
PCNW offers online printing services through our Digital Lab. This service allows users to submit digital files directly to be printed by our staff, with an average turn around time of three business days. Visit our Digital Printing Service page for complete details.
---
New to Digital Imaging & Printing?
We offer a range of classes and workshops that will prepare you to take full advantage of the capabilities of PCNW's digital labs. From camera basics to advanced printing, and Lightroom to Photoshop, gain the tools to navigate the imaging and printing process.