Alana Perino is an exhibiting arts in PCNW's 23rd annual juried exhibition, curated by Kris Graves.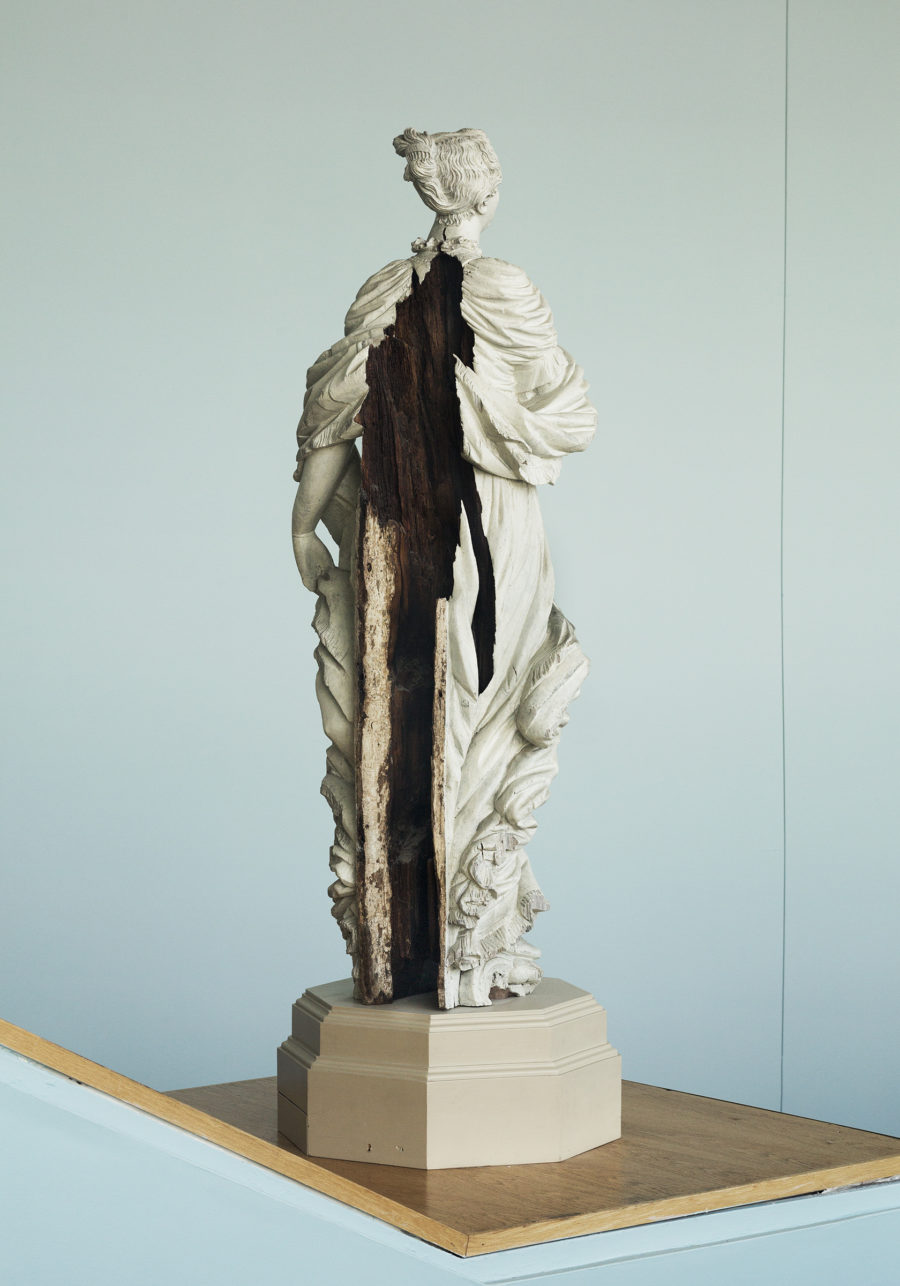 Tell us about yourself, where you're from, and when you first discovered your love of photography.
As a photographer I am interested in how individuals and communities reconcile notions of selfhood and belonging within their physical and historic landscape. I currently reside in Oakland, California but I grew up in New York City, the North Fork of Long Island, and the stretch of highway between the two. I began approaching photography as an art practice shortly after beginning this commute between two homes, both never fully realized. Since then, my work has evolved to consider nation building, sociopolitical mythology, and historiography.
Tell us about the work that was selected to be included in Distinction by Kris Graves.
Independence Seaport Museum, Philadelphia, Pennsylvania features a figurehead, a carved decoration usually found at the bow of a ship. I was drawn to this sculpture, an allegorical representation of Peace, because I felt that it played well into the mythologies of American exceptionalism, while also betraying the damage and trauma inherent in the founding of the United States. The decontextualization of the sculpture from its original vessel, as well as the history of the seaport as a former site of slave importation, speaks to the nature of how American history is presented within national landmarks.
Is the selected work part of a larger body of work?
The photograph is part of a larger ongoing project titled "Go to the Land and I Will Show You." The series is an exploration of the curation disguised as preservation that occurs at American heritage sites and how monuments act as focal points in the landscape of collective memory. I turn to the work of Carleton Watkins who politicized the landscape of the American west through cultural unionism, Lee Friedlander who questions photography's memorial function, Lucas Foglia who highlights the tension and humor of human engagement with the natural world, and An-my Lê who blends reality and artifice in psychological explorations of American war culture.
Are you making work in response to the current pandemic?
In this time of social distancing I am unable to travel to these landmarks. Instead I find myself examining family photographs of a ritualistic, yearly summer vacation to an Adirondack lake. I envision creating a dialogue between this "found photography" and images I made more recently on these visits. I consider this to be a welcome thematic regression to more personal explorations of the human relationship to place, heritage, and time, and how these complexities manifest as nostalgia, idealization, and loss.