Ken Allison is an exhibiting artist in PCNW's 23rd annual juried exhibition, curated by Kris Graves.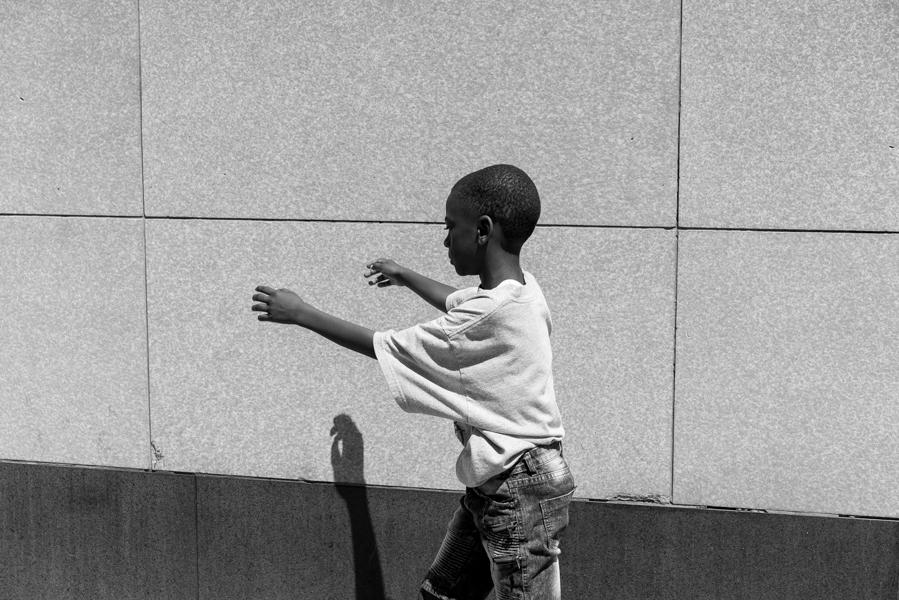 Tell us about yourself, where you're from, and when you first discovered your love of photography.
I was born and raised in the south suburbs of Chicago. My first job at the age of 16 was at the Museum of Science and Industry. It was a dream job for a kid who was learning to love the big Windy City and all the places and people you could see there. I took my first pictures on the streets of Chicago and developed my first roll of film in the darkroom at the museum.
Tell us about the work that was selected to be included in Distinction by Kris Graves.
The selected picture, Poor in Spring 3, was taken outside the old Woolworth building in downtown Seattle. It was a simple picture with a flood of beautiful spring light; everything just fell into the right spot.
Is the selected work part of a larger body of work?
This picture is part of a series of pictures that I've been taking over the past couple of years. They are from a few blocks in old downtown Seattle that are rapidly changing. I'm trying to photograph the people and buildings before they're gone.
Who / what are your biggest influences?
Some of my biggest influences have been Garry Winogrand, Harry Callahan, Josef Koudelka, Mary Ellen Mark, Barbara Crane and Helen Levitt. I'm very interested in street photography and a great believer in luck and what it can do for a photographer.
PCNW's annual juried call for entry provides exhibition opportunities for artists and directly supports our programs, scholarships, and labs at PCNW. This helps ensure access to photography for many future generations of creatives. We know you have many options for submitting your work, so please tell us why you chose PCNW? What are your thoughts and experience with submitting your work to different calls?
I chose to submit work to PCNW because it has an excellent gallery program, along with its excellent educational program. PCNW keeps photography alive in the Northwest. I'm honored to show my work there.