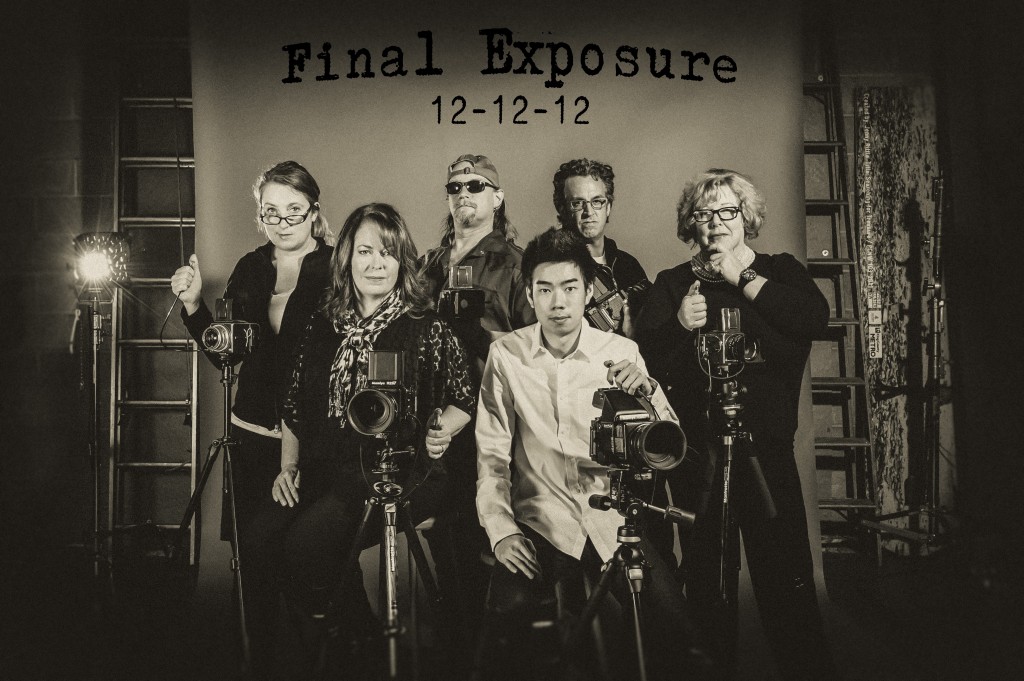 It's pretty safe to assume that we love our students and are about as proud of them as we would be of our own children. How could you not when they are this awesome?!
Lo and behold! That is not The Avengers you are looking at, this awesome group of students met in the darkroom as they were going through our B&W class series and immediately clicked. From our offices we can hear them laughing, shouting "CORNER!" as they enter the darkroom, and having serious conversations about how to improve their work. Now this fierce group of gelatin silver heroes have joined forces to put together an exciting show at the Alki Arts at the Harbor Steps.
In case it wasn't evident by this fantastic group portrait, this group only knows one word: epic. Final Exposure (how epic is that?) opens this coming Wednesday, wait for it, 12/12/12. Join us in supporting this incredibly creative group from 5-7PM. Details below.
Michelle Taul, one of the artists said, "The six of us connected in B&W3/Intro to Zone in a way that is rare in this world. We supported each other in every way and with a little friendly competition, it brought out the best of each of us in the most lovely way. Thanks to Kristan, we had an amazing opportunity to put this show together at Alki Arts at the Harbor Steps – a gorgeous space just a block from the Seattle Wheel!"