Laurent Chevalier is an exhibiting artist in PCNW's 23rd annual juried exhibition, curated by Kris Graves.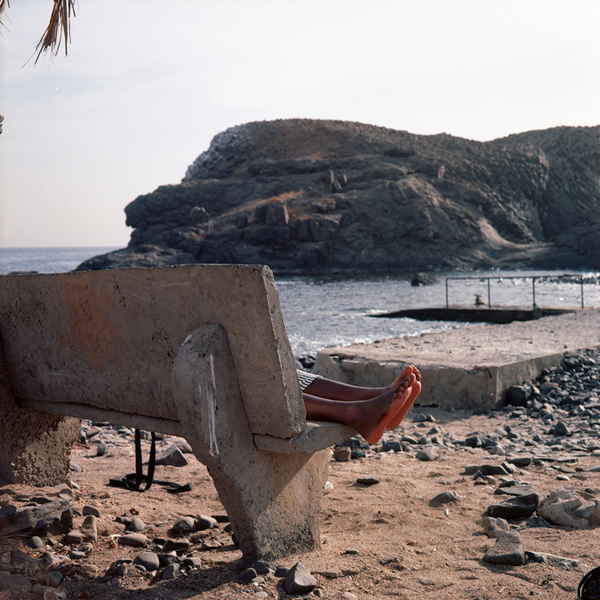 Tell us about yourself, where you're from, and when you first discovered your love of photography.
My name is Laurent Chevalier, and I actually grew up right here in the great northwest, attending University of Washington for College. I now live in Brooklyn, New York. My first intro to photography was via a photography history class in college in 2003, and since then I began teaching and exploring the practice myself. In the last about 7 years I began to be more focused on developing my practice and creating the body of work I am here to create.
Tell us about the work that was selected to be included in Distinction by Kris Graves.
This image was taken on the west coast of Africa, on an Island just outside of Dakar. This was my first trip to the continent, and I found myself considering my own relationship to this place. I even wondered how close I got to a piece of my own ancestral home, considering Senegal's French colonization and my own lineage through my family in formerly French Louisiana. Where counts as home, and even if a place is home, what does that mean? Home can be a place of refuge and rest, but it is also often where our brokenness begins. These were some of the thoughts on my mind as I made images on the 10 days my wife and I were in Dakar.
Is the selected work part of a larger body of work?
When initially shot, I was creating in order to explore the space I found myself in, and to explore my mindset at the time. Since creating that group of images, I started collecting some images from that trip with other images from travels to Martha's Vineyard, for a series currently titled "Between Two Shores". This series is about the relationship between time and space, and how identity, specifically Black American identity, is a spectrum and amalgamation of experiences.
Who / what are your biggest influences?
My greatest inspiration right now is Roy Decarava. Although this image is shot in color, I usually shoot in black and white, so DeCarava's work speaks to me greatly in that way. I also am publishing a photobook that is inspired by his book with Langston Hughes. DeCarava's subtleness with his use of shadows, and the tenderness that came across in the images is tremendously inspirational. Other influences are Lorna Simpson's growing and expansion of her practice, with the camera as sort of a foundation. Robert Frank is also a huge inspiration, in how he worked to capture the essence contained in a moment, with all its imperfections and perspective.
Are you making work in response to the current pandemic?
In most ways, I am just trying to take this pandemic a day at a time, and not focusing on being sure I'm making work. In those day to day moments however, I find myself needing to explore where my mind is, and I have been making self portraits to keep track of that.
PCNW's annual juried call for entry provides exhibition opportunities for artists and directly supports our programs, scholarships, and labs at PCNW. This helps ensure access to photography for many future generations of creatives. We know you have many options for submitting your work, so please tell us why you chose PCNW? What are your thoughts and experience with submitting your work to different calls?
I have been very excited for the proper opportunity to show work of mine in my home state. The energy and foundation I received growing up in Washington is certainly foundational to my approach to my art practice now. That coupled with the opportunity to have work selected by Kris Graves at such a location as yours was perfect.