Man Zhu is an exhibiting artist in Imminenet Existence, Photolucida's Critical Mass TOP 50 (2022).
On view at the PCNW gallery March 30 – June 4, 2023.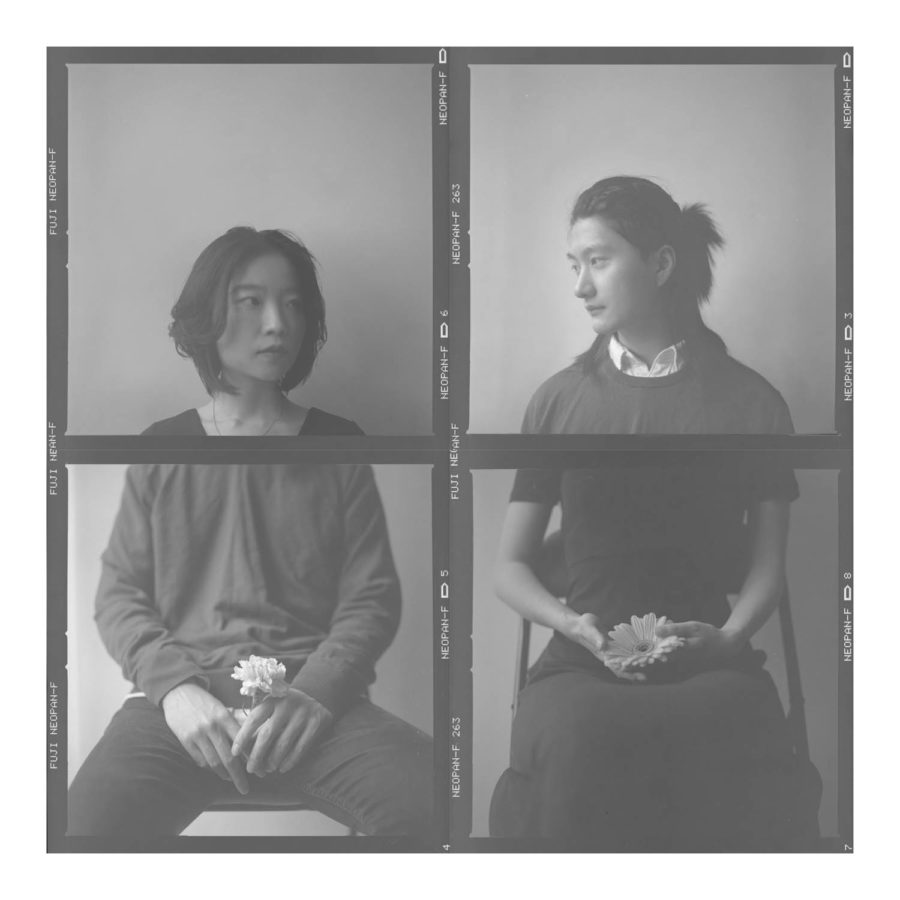 Man Zhu (b. 1994, Wuhan, China; lives in New York, US)
1994 & 1999: Our Portrait, 2022
Archival pigment print and collage; 120mm medium format film capture 
Unique edition
Image 4.75 x 4.75 inches, framed to 11 x 14 inches
$1000 (for purchase inquiry, please contact Erin at espencer@pcnw.org)
I'm wondering if the Critical Mass review process brought about any meaningful connections with one or more of the reviewers?  
Among the judges, Elizabeth Avedon and Debra Klump Ching are the jurors I have always been in contact with. These two are the instructors during my study. Both on and off campus, they have given me great support and help. This critical mass activity is their recognition and encouragement for my artistic creation. I am very grateful.
Please tell us about yourself and which part of the world you currently reside. 
I currently live in New York City, New York, which is a city that artists are longing for.
When did you first discover your love of photography?
I have been interested in visual art since childhood. I liked painting when I was young, and I fell in love with photography after college. For me, photography is a medium for recording the beauty of life and creating stories.
Please tell us about the individual piece that was selected to be included in the exhibit. Also, tell us a bit about the body of work that this is from.
Deconstructing relationships is the expression theme that I have always focused on. This work describes the relationship between me and my boyfriend in photographic language. I exchanged our bodies in a four-grid collage. Different parts use expired film of different years. Those superimposed films are from 1994 and 1999 respectively, which are the year my boyfriend and I were born. Age differences may lead to cognitive differences. We love each other, but we are still two independent individuals.
Is it your intention to have your artwork bring attention to any current social issues? 
My work starts from itself. If it resonates, I hope to make the audience pay attention to the issue of gender relations.
Who / what are your biggest influences?
Pixy Liao and Alison Rossiter. The former is influenced by the concept of expression, while the latter is influenced by the language of interpretation photography.
"Behind the Lens" – Do you have any interesting or funny facts about the creation of your piece?
Because my work needs to use expired film, the process is often uncontrollable, which increases the surprise of my work. Also, this work is currently the only edition. The frame for mounting is also specially customized. My whole series is called "UnFrame: Relationship", and the framework plays a major role in it to reflect different relationships, so my work needs to be viewed together as a whole. I hope you all will like it.