Interview with Chris Letcher
Thesis student Chris Letcher reveals insight into his artistic mind, and a sneak peak at the upcoming June exhibition.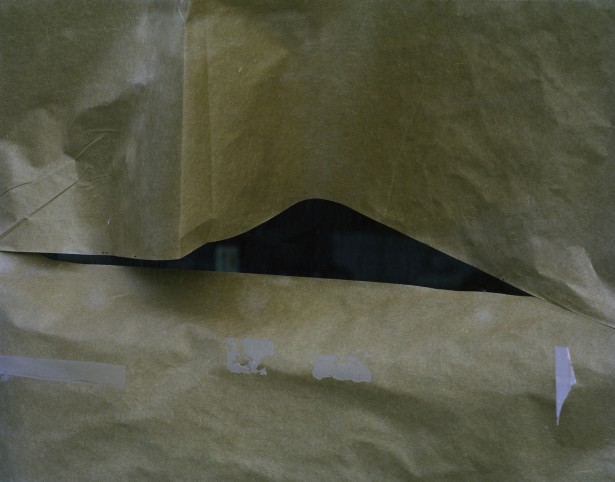 Chris Letcher
Q: As you work through the final stage of your senior thesis can you tell us about the process you've taken to get where you are with your photography right now?
A: When I began in photography five years ago I visited Donald Judd's ranch in Marfa, Texas right after taking Jahnavi's B&W I class. This began a dialogue with minimalism that continues to this day. Having a strong conceptual background from a lifelong interest in art has helped me to grow as an artist. Learning what you like and helps you to develop a sense of aesthetics. But making art changes the stakes in engaging with those ideas. The further you go the deeper it gets. When I shifted to color two years ago things really started happen for me conceptually.  But in the last year I've really clarified my concerns and my Thesis show is the first time I've preconceived a project from an idea and then shot towards that idea. Of course it's expanded and changed as I've worked over the last seven months. We often intuitively know what we're after but it takes time before we can articulate that to ourselves. Another thing that takes time to learn is to let go of what you want and learn who you are.
Q: We are excited for the thesis show in June.  Can you talk some about the work that you will be showing at the exhibition?
A: After a death in the family last year I drew a parallel between that occurrence and certain aspects of urban renewal, stores closing in my neighborhood, buildings in decay etc. I would see these windows covered with brown paper sitting empty and it mirrored my sense of loss, that people or things are gone but there's these place holders in our memory. That being said, I'm not a narrative or literal artist so those notions stay hidden and play out through my aesthetic sensibility. I've taken photographs of various materials through windows and at construction sites and put together a primer on photographic abstraction that rides the tension between what is perceived and it's relation to the world. My previous work has always been related to revising or dissolving the notion of photographic depiction and this project has pushed that further than before. I consider it important that the work is "from the world" and to give the viewer an experience that challenges their perception about what things "are". Hopefully to open them to explore a visual notion of objects before they become defined or closed in specific meaning.
Q: What classes/workshops/instructors/etc. have been the most influential and helpful in your photography and growth? 
A: Jahnavi Barnes was truly my mentor. Taking all those B&W classes with her really taught me how to see and to gain the technical skills necessary to express my vision. I had no idea what I wanted out of that initial B&W I class but with her encouragement I became an artist and found my voice I in the world. She also could see something in my work at that early juncture and encouraged me to move to 4×5, so my second class at PCNW was her large format class. That felt like coming home, to me there's nothing else like it. Though my interest in contemporary art inflected how I framed and explored photography Jahnavi could always see a successful image no matter what I was shooting. That sort of feedback was crucial for me. The next step was studying color with Seth Thompson. His understanding of color is so profound and from that I gained a deeper understanding of the structure of light. I almost feel like I didn't "know" color before studying with him. The effects of color on a scene, how it inflects meaning and its plausible relationship to reality are all things that I learned to articulate for myself through his lectures and critiques. I took color as a requisite for the certificate program and came out a color photographer. I sure didn't see that happening. I'm deeply grateful for the instruction I've received at PCNW. Last year I was one of the first students to take the new Senior Seminar class with Hanita Schwartz and that was a conceptual leap that I got right when I needed it.
Q: How has the Photo Center supported the creation of this work?
A: By providing classes, facilities and community. Though I come out of an artistic background I don't think I would have made the progress that I've made without PCNW. There's teachers, fellow students, people you meet at their workshops and lectures. All these things add up to a community and within that you find your way. I think the Certificate Program is important because while you may learn enough in a couple classes, I think engaging over a longer period of time disciplines you to continually create work and to put it out there with the work of others. There's more to life and learning then some tutorials on the internet. Having a really nice B&W darkroom at hand is fantastic and though I'm a color analog printer by nature, I've started some projects that I'll be printing digitally at PCNW. Not so much photographic projects as things related to modes of representation. I think of myself more as an artist than as a photographer and over time I've learned that there are different tools for different works.
Q: What are you plans for after graduation?  
A: I went to Houston FotoFest last year and that was a positive experience. I'll definitely start becoming more involved with the self-promotion angle, going to more events nationwide. I'm looking forward to going to Houston again in 2014 since my growth in the last year has made me more confident that I'm ready. I'm also thinking of leaving Seattle and going to graduate school. There's a couple photographers who teach that I could see working with. I also have some B&W projects that I want to finish so I'll get back to that. The issues of how work plays out in color or B&W has been a fruitful feedback loop to my conceptual thinking so I definitely plan to keep feet planted in both worlds. Though I'm looking forward to taking a break from school, PCNW does continually offer interesting classes…..
Meet-up: Night Photography in Georgetown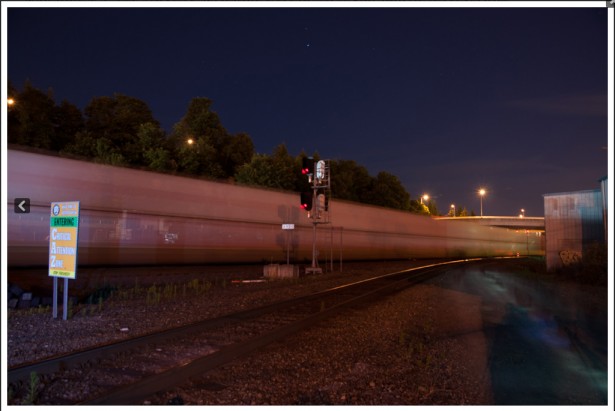 Janet Neuhauser
Photo Center student,alumni, faculty and more will be joining Janet Neuhauser for a creative evening of night photography in Georgetown this Saturday.  Find more details here.