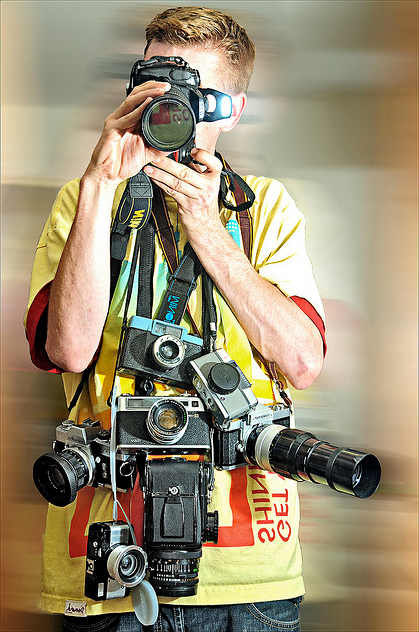 Many of you may have old cameras lying around unused–many of these cameras can be incredibly useful to students at the Photo Center–especially those in the upcoming Ruby Project, a 10 week course for young adults who have had cancer.  This class will be using modern 35mm cameras that have program and aperture priority modes.
These cameras include:
Nikon N60, N70, N80, N90, F60, F70, F80, F90, F100
Any Canon EOS camera including the Rebel or the Elan series cameras
We will be using exclusively 50mm lenses.  If you have an old one lying around please consider donating it to our program so that it can be used by students.  The most useful lenses to us include:
Nikon 50mm f 1.8 AF-S, or the Nikon 50mm f 1.4
Canon 50mm f 1.8 EF, or 50mm f 1.4 EF
Also aftermarket 50mm lenses are also just as useful so if you have one from Sigma, Tamron, Tokina, or another brand please consider donating this.
Thank you– if you any questions email John Blalock at blalockj@gmail.com