Molly Landreth is a Seattle based artist who explores concepts of identity and community through intimate large-format film photography and multi-media collaboration.  She will be exhibiting new images at the upcoming exhibition Author and Subject: Contemporary Queer Photography, which opens on April 12th at the Photo Center. She is a working photographer who creates fine art, lifestyle and portrait imagery for clients nation-wide. Landreth has been featured in The New York Times, The Guardian, Time Magazine's Lens Blog and in The Advocate for her ongoing body of work, "Embodiment: A Portrait of Queer Life in America," which she continues to exhibit and speak about internationally. Landreth holds an MFA in Photography, Video and Related Media from the School of Visual Arts, New York; and a BA in Studio Art from Scripps College in California.
Check out the line up for the upcoming show, Author and Subject: Contemporary Queer Photography and her upcoming class this Spring at the Photo Center titled Gender and Sexuality in American Portraiture, click here to register now!
Your Embodiment project has gotten lots of recognition over the past few years, how did it all start? Was this project a continuation of topics you had been previously exploring or was there a specific event that sparked this interest in you?
I became really interested in ideas of gender and sexuality around the same time as I started taking (and seeking out) pictures that inspired me.  So the two worlds have always been really combined and have always worked to fuel the interest in the other. This project was a more articulated vision of something that I had been working on, and working out, for many years.  It was over due in many ways, but couldn't have been better timed.  It emerged into the photo scene right when folks were getting very savvy with social media and that is how it became so visible so fast.  I tip my hat to the bloggers.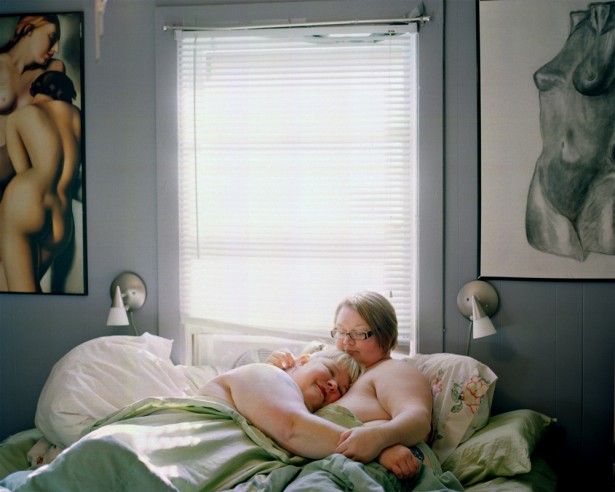 How do you deal with being labeled almost exclusively as a queer artist working with queer subjects? Is this something you support?
The great thing about the word "queer" is that its pretty hard to define by its very nature and to me it implies pushing mainstream boundaries and living creatively.  Of all labels that I could have, I feel pretty lucky to have this one.  I also believe that my community has lost too many role models throughout its history (especially in the arts) due to censorship and fear.  I want to be visible as a queer artist in response to that historic invisibility.  I think it's important.
What inspires you?
Have you seen… A League of Their Own?  Well, anything with that sort of plot line.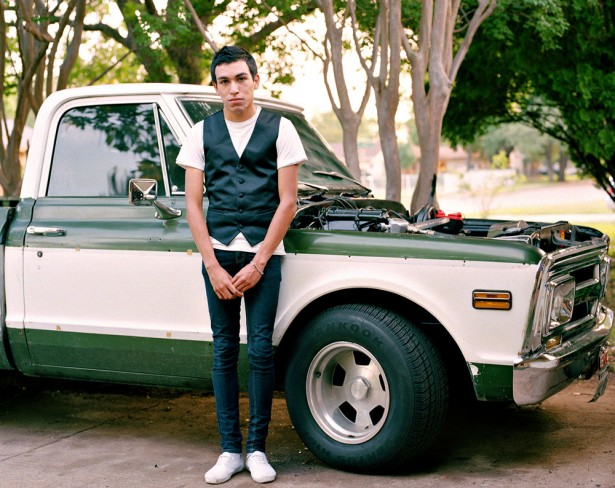 What is the most important thing you hope your students get out of your class, Gender and Sexuality in American Portraiture?
I hope that the Gender and Sexuality in American Portraiture class inspires them to make work that reflects their life and their passions no matter what the critics of the day have to say about it.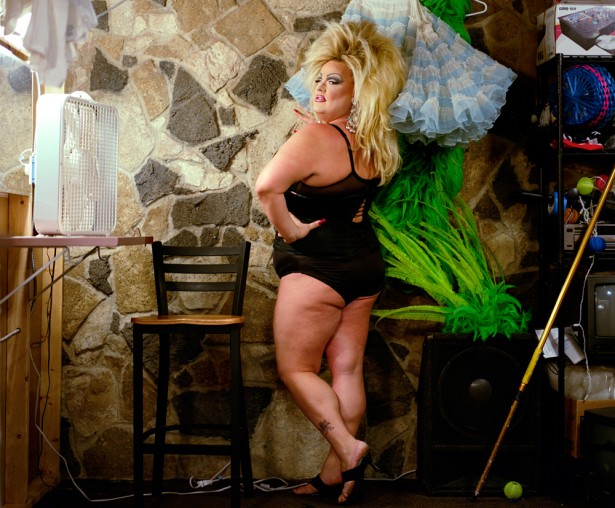 What's next for Molly Landreth?
Right now I'm busy traveling, exhibiting and speaking on Embodiment – which is totally great and rewarding.  When I get a bit more time and over my fear of paper cuts I'm going to finally publish this project into a book, which has been the goal forever and ever.  As far as a new project, I have a few ideas that I'm mulling over but nothing is totally making me wild to shoot just yet.  …check back in 6 months, I think that by then the fog will have lifted.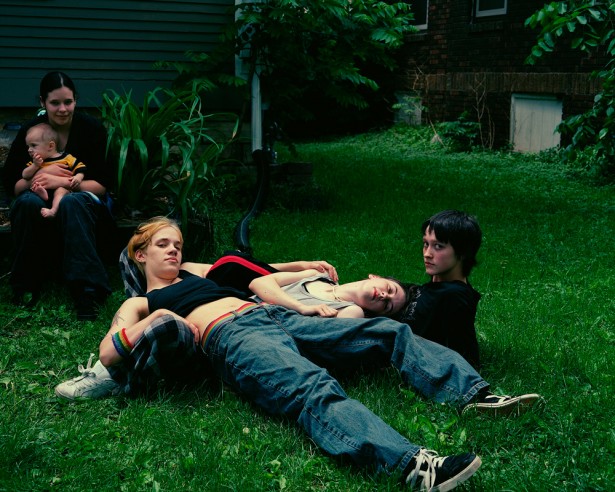 Learn more about the Embodiment: A Portrait of Queer Life in America project: