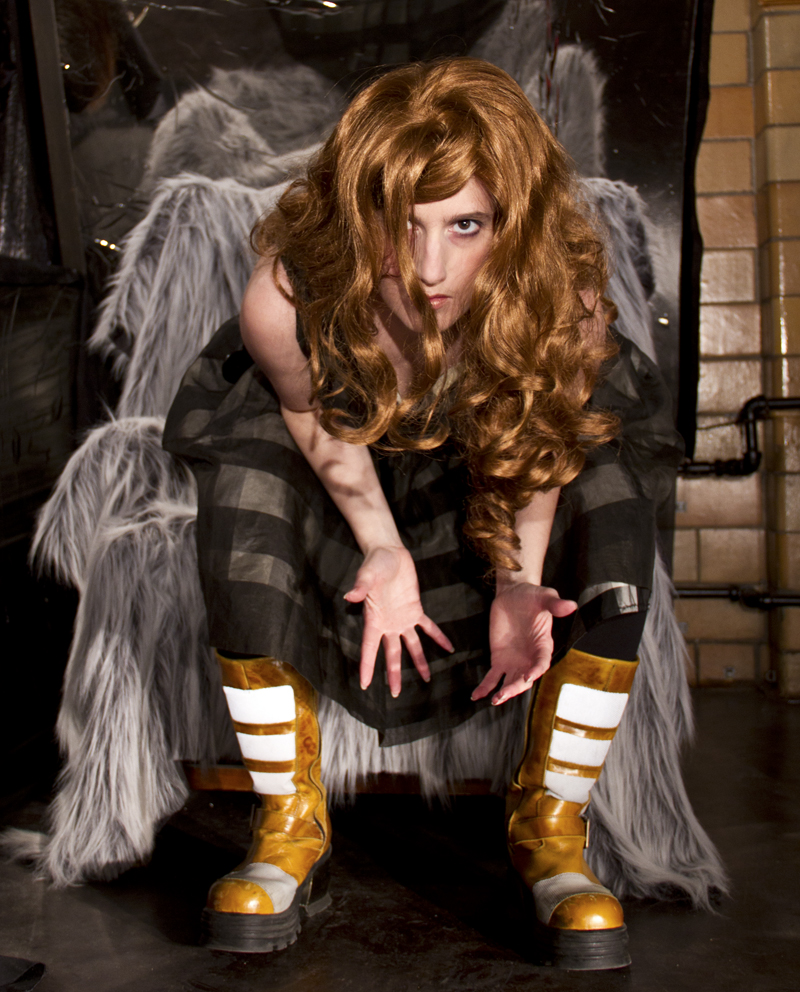 The Photo Center is proud to announce that faculty member Keeara Rhoades has a solo exhibition of work on view at Gallery4Culture (101 Prefontaine Pl. S, Seattle, WA). The exhibition, Undercover Holidays will be installed through July 29.
Keeara Rhoades currently teaches Photo II Digital and Creative Night Photography at the Photo Center. Rhoades has taught courses at the Center since 2009 including Photo II Digital, Art & Digital Video and led the 2010 course City Panorama, a project course on public art funded in part by 4Culture and King County Metro.
From the 4Culture press release:
Undercover Holidays is a multi-media installation that incorporates video, altered photographs and sound. Through the artwork Rhoades peers inside the dugout to present baseball via four all-American girls, each played by herself and examined in the context of family.  The artworks are fundamentally a study of Rhoades' own persona and ask the question: what in is inherited and what is the product of environment?
Pitcher, Catcher, Batter and Umpire—each position, costume, and movement reflects a unique temperament. Playing baseball is a physical manifestation of each separate persona. Undercover Holidays presents the idea that each position functions as part of a unit. Each player reveals discrete parts of an individual; as the parts come together, they make a whole.