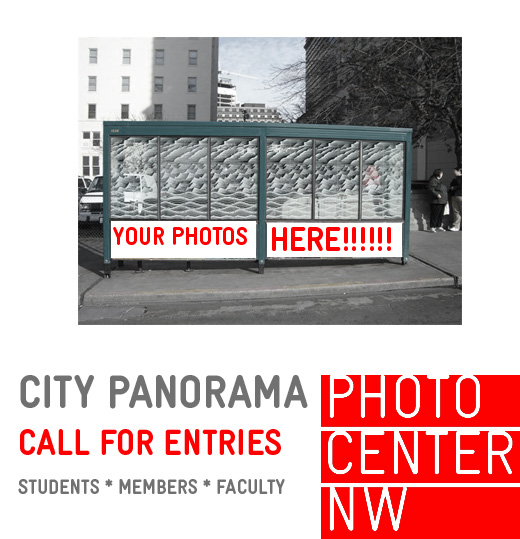 The students of CITY PANORAMA, a fall quarter class led by instructors Keeara Rhodes and Christine Tran, invite you to participate in a unique partnership between Photo Center NW and King County Metro. The class is producing and overseeing a project that will see photographic artworks installed on Metro bus shelters across King County. Photographs will be printed on ~ 8′ x 2′  wooden panels and will remain installed in bus shelters for up to 10 years. Submissions will be juried by the City Panorama students and submitted to King County Metro, who will then make the final image selections for the project. The class seeks photographic work in panoramic format on the themes: MOVEMENT, CONNECTION, and DISCOVERY
HOW TO ENTER
You must be a current Photo Center student, member, or instructor to submit work for this project. Send the completed entry form with your labeled CD  to Photo Center NW, 900 12th Avenue, Seattle, WA 98122.
Visit our call for entries page for more info!
DOWNLOAD COMPLETE GUIDELINES AND ENTRY FORM HERE (PDF)
DEADLINE: All entries must be received by Thursday November 18, 8 pm.