Debe Arlook is an exhibiting artist in Imminent Existence, Photolucida's Critical Mass TOP 50 (2022). On view at the PCNW gallery from March 30 – June 4, 2023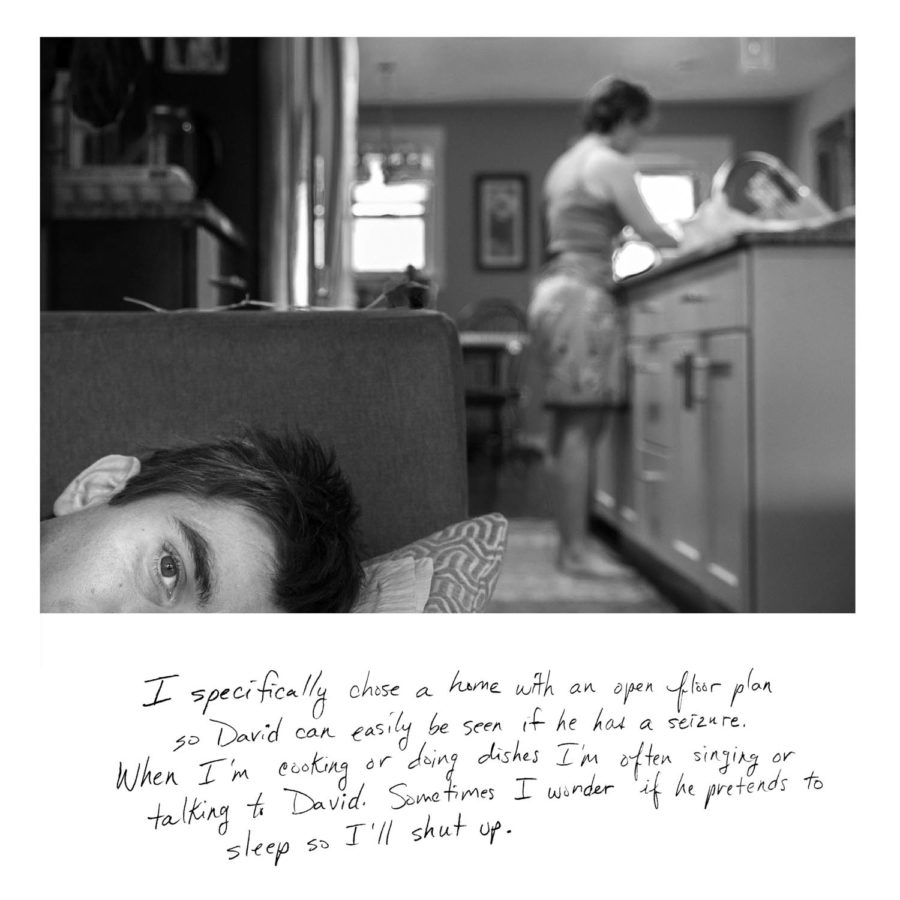 Debe Arlook (b. 1962, New Brunswick, NJ; lives in Santa Monica, CA)
Floor Plan, 2021
Archival pigment print, edition 2 of 5 (+ 2AP)
Image 16.5 x 17.5 inches, framed to 18 x 19 inches
$900 (for purchase inquiry, please contact Erin at espencer@pcnw.org)
I'm wondering if the Critical Mass review process brought about any meaningful connections with one or more of the reviewers?  
It's great to have the work in front of new reviewers and strengthen connections with reviewers whom I already know. It's natural for connections to evolve over time. 
Please tell us about yourself and which part of the world you currently reside.
In addition to being a photographic artist, I mentor photographers, have a printing business, write for the PhotoBook Journal, and am an advisor with Pasadena Photography Arts. It's easy to see I love everything about photography and the community of artists. I'm from New Jersey but have lived in California for almost 40 years. My studio is based in Santa Monica.
When did you first discover your love of photography?
My dad was often behind the camera filming or making still photos of small and big family moments. I was given a camera when I was 8 years old and I was hooked. I went to film school thinking I'd become a director. Many years later, when I was 40, I went back to my roots and focused on the still image as an art form and a way to communicate.
Please tell us about the individual piece that was selected to be included in this exhibit. Also, tell us a bit about the body of work that this is from.
Floor Plan captures a moment in my sister and nephew's day-to-day experience at home. David, who is non-verbal communicates through the depth of his gaze in this photograph. one, one thousand… is a window into the extraordinary challenges and mystical wonders of lifelong care experienced by my sister Lori and David. Multiple artistic interpretations reveal their inner and outer worlds as we expose the impact a rare, difficult to control and incurable form of epilepsy (Lennox-Gastaut Syndrome) has on a mother and son. One of countless untold family caregiver narratives, ours is an intimate portrayal of a mother's devotion as well as a testament to the love between two sisters. Photographs include my sister's handwritten narrative with the title image counting the length of a seizure, "one, one thousand, two one thousand, three one thousand…"
Is it your intention to have your artwork bring attention to any current social issues? 
Yes. one, one thousand… brings awareness to the plight of millions of long-term family caregivers and a rare disease, Lennox-Gastaut Syndrome. It's difficult to bring attention to rare diseases and funds for research and family support. But we're doing that with this project. We've been raising money for research and family support. Here's a link to contribute. More than 1 in 5 Americans are caregivers providing care to an adult or child with special needs. More than 24% of family caregivers are caring for more than one person and more than 21% of family caregivers report their own health is fair to poor. Although our story is unique it is universal in its themes of love, devotion, challenge and courage. 
Who / what are your biggest influences?
My biggest influences are films, painting, photography, the journey of mindfulness and the landscape. Everything I experience comes through my work in some way.
"Behind the Lens" – Do you have any interesting or funny facts about the creation of your piece?
It's important to know this project was made with my nephew's consent. Even though David has very limited communication, he responded to my request to photograph him in a way he had never done before. He looked into my eyes and held my gaze with in the most beautiful of ways. Lori and I were wowed. A year and a half later, the work was exhibited near their home in a solo exhibition at The University of Colorado Anschutz Medical Campus, Fulginiti Center for Bioethics & Humanities. I asked if he liked the exhibit and the project. Again, he responded like he had never done before, and showered me with great affection. 
The project began because of the love I have for my sister and the intense experiences she encounters everyday. This very personal story is a universal story that's touching the hearts of people in similar experiences. Doctors and nursers and caregivers have cried looking at the work, knowing just how real the scenario is. It has been a reminder to those in the medical field why they chose to be in the medical field. Lori and I are presenting to the Harvard and Boston Children's Hospital medical community this fall.