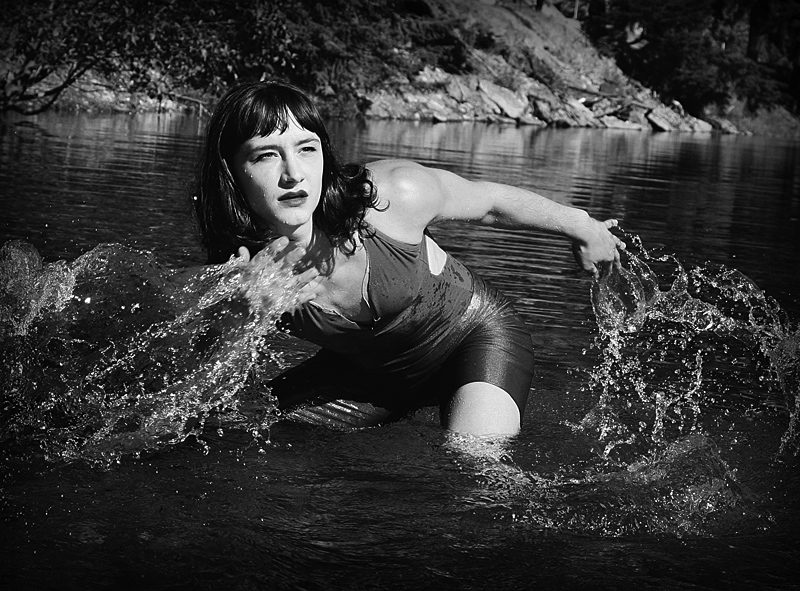 Between 6pm June 21st and 6pm June 22nd keep us in the loop!:
(We will share photos and stories on our social media and website in the coming days and weeks — happy shooting!)
Here's what others are doing:
This has just been one of my very favorite annual activities…. to just wander for as close to 24 hours as I can stand, take photographs, and wander yet again… Besides my camera (and accompanying equipment) I arm myself with the questions "What amazing thing or person am I going to see today?" "What is possible?" "What if?" It is like being 5 years old and being given permission to go play where ever I want.
"My one truly committed time to support the Photo Center NW. It has served and provided me opportunities for over 20 years. The 24 hours of Long Shot gives me the opportunity to share back–to tell its history and talk about its classes and services– with friends before the event and with those who stop and chat while I take photos.
How does someone who is blind/vi see the world through a lens?
I am very passionate about art and education and want to support as many opportunities that I can.
Coming from a family of artists and low incomes I know how much I would have appreciated any opportunity to expand my knowledge.
I will be shooting a study of the L system in Chicago, Il.
I live in an "affordable housing" complex called The Art Ark (30% of inhabitants are working artists). It is located in what was the Silicon Valley's "cannery row." Some of the old buildings remain, now occupied by door-makers and other manufactory. The Diablo Range looms to the East;the Santa Cruz Mtns to the West.
For me photography is a way to capture the beauty that truly everyone possesses.
Sounds like it would be fun yo partcipate
It's part of a shared quest with friends to stretch boundaries and experience 'firsts' – in art as well as other parts of our lives.
Deep Twilight Magic, shoot into the night.
I would like to give back to the community in a way that I feel I am able. I also need to get out and shoot something "real"!
Will be in Hawaii on the summer solstice. Maybe I can capture the green flash at sunset–or something else exotic, but perhaps less solar-centric?
I have just found out about this and will think about where I will spend my day as it approaches. I am excited to participate.
Rescue adoptions would be my cause of choice. I was raised with dogs, German Shepherds, and raised a cat from kitten to 17 year old. I would love to visit dog parks and get photos of people treating their non-human cohabitants right
I love to help people explore their artistic side. I am a nurse, went to nursing school and have considered myself scientific minded. I have often doubted myself as an artist, thinking that I can not be both. I felt that that when I finally gave myself permission to explore my artistic side I was able to experience a more whole, beautiful life. I want to be able to help other find this experience as well.

I am 15 now. This is my second year.
I used to live in Alaska and the solstice was always an amazing celebration. As a family, we used to climb one of the local peaks with a few hundred other folks to take in the true 'midnight sun.' I'm looking forward to exploring similar celebrations here in Seattle.
I find myself constantly in a rush. I'm rushing to get ready for my day, rushing to take my dog for a walk, rushing to get to work, rushing to get home. Everything is a rush. I see Long Shot as an invitation to hold my camera close for 24hrs (maybe not while I'm sleeping) and just slow it down. Find the beauty in my day, and lose the rush.
Have taken shots for Long Shot in the past but not submitted, hope to have my act together this year to get submitted!! Used to be a student at the center, love it there! But have moved from Seattle and miss it lots, nothing like it here in Nashville!
I'm particularly excited as on June 21/22 I will be road tripping from Seattle to my parent's home outside Salt Lake City, Utah. I'm looking forward to seeing what magic a road trip and learning the quirks of a new camera will bring."
I believe photography education and access is important to the world as a whole. Many individuals do not have the opportunity to or access to learn about photographic processes. The more we can do to enable free education for those deserving, the better our world will become.
I have always loved photography, and many people have told me I should pursue it more. I suppose this is a chance for me to see my photos exhibited, and learn more about Photo Center NW, which I am know learning exists! It seems like a wonderful spot for me to explore.
I want to raise awareness about the real Burma…the one we don't read about in the news. The Burma you can only see if you're walking the streets in your worn-out shoes.
I will be in tokyo.
I would like to make an homage to the special magic of the long summer twilight–this is something that enchanted me as a child and I have ignored as an adult.
Since the legalization of same-sex marriage in Washington State, my partner and I have been planning our wedding. We are now one month away from our BIG day! My focus for Long Shot this year will be around marriage equality and the special places/details of our wedding.
I'm an semi-professional photographer and this is the first time in quite a while, I've been inspired to photograph just for me.
I just love photography and my girlfriend suggested we participate together. :-)
I just think it is a good way to make me take photos and look at the events of a day in a new and exciting way. It helps to make me see the importance of small events and the art of everyday life.
One of my goals for the second half of this year is to take up two of my favorite activities again: yoga and photography. I've already committed to the first half and I believe this event will kick-start the second part of that goal. Thank you!
I tend to just walk around and snap pics. I still shoot film and plan to use a toy camera for this event. It's therapy for me and Seattle is great place to gain some peace of mind captured in photography.
It's a surprise!
The thought of such a huge number of people all focusing on one topic across such a huge area is thrilling! Like election day, but with cameras and no one loses!
I am an aspiring photographer that has always had a huge passion for photography. I jump at any chance to give back to the community, and do many photo sessions for free. I can't wait to be a part of this project.
People and food—-food insecurity being worked on and solved by gardeners and gleaners; people teaching their kids how fun veggies are and also how yummy they are; people who play with food either as chefs or comedians.
The camera is my third eye, I live for photography.
I connect most with art that requires participation, interaction and contribution — this project does them all. I encounter a lot of people who think it's too late to pick up a camera or try to be an artist — I always say, "It's only too late if you're dead." Thanks for getting more people to just pick up a camera and start shooting!
Love the photo center and everything it stands for!
Night exposures, Duwamish River
After being encouraged by a friend, I'm using the event to be more deliberate about making art, and also to learn more about PCNW. I feel that arts education is being massively eroded in (especially the public) schools, and I feel that black and white photography, especially, is in danger of disappearing, along even with its history. This organization celebrates all these things. So, I'd like to begin taking steps to see how I can help – and enjoy myself and my (however limited) creativity at the same time.
I love how photography brings ideas and peoples stories together with a single click. . I want to be a story teller on this one day and hence, I'm participating.
Photography is such an important part of my life!
I knew I had to participate in this event the second I read about it. The idea that all photographs will be shot during one 24 hour period puts an interesting spin on looking at what photographers see… or rather how we see. I love the concept, and am excited to see what comes out of this event.
The theme that is calling me to capture through my camera lens, on this 2013 Summer Solstice. Is Beauty & Bliss! Capturing those beautiful moments and visions in nature and elsewhere that inspire & remind others to find their bliss and look for the beauty in all things, wondrous!
To have a day to concentrate on nothing but photography
I may be focusing on Solstice celebrations or I may just go wherever my children lead me!
Not sure yet. I will be an open aperture, available to and approaching subjects that intersect with my path and lens. Sounds like inspiring fun.
Just want to spend some time with my camera.
For the past four years including three times with Long Shot, we have documented Nickelsville, a homeless-led encampment community currently in West Seattle. We've photographed the people, structures and daily life of the camp. These include photos chosen for Long Shot: a gay couple, the security desk, and an empty chair around the fire.
Nickelsville is a major topic politically and in the news. Much coverage has misrepresented the camp and the people who live there. This has helped justify a September 1 closure date for Nickelsville. Through our Long Shot efforts, we will show the truth: the strength, beauty, innovation and necessity of Nickelsville.
I am Bipolar and my work is called "Through Manic Eyes" All photos are taken during manic episodes. I am an advocate for NAMI and hope to have a Photo Book out one day soon.
I'm working on a Documentary about where our food comes from aimed at elementary children who are unable or unlikely to get first hand experience directly here in Colorado.
Not particularly any special cause. I am supposed to go and have a picnic with my friends actually.
I love doing urban photography in the Pearl District and will spend the day exploring this diverse neighborhood.
I just like the idea of having people from all over the world participating on an exhibition.
I'm hoping to shoot a broad cross-section of the beauty in my area, ending with images from the local American Cancer Society's Relay for Life event, which just happens to fall on the same day.
I am trying to get my photographs out there and be seen by more people. I did not submit enough last year and I am striving to do better this year.
I am focusing on being in the present moment with my children during their summer vacation time away from school. My close, physical time with them during these young childhood years is so fleeting, that I need to be with them and document with my camera these small moments of intimacy before they grow up, grow away and I lose access to this deeper connection.
I am interested in photography and I think that this program is a wonderful way to promote creativity and togetherness through photography.
I would like to be more involved in the photography community around seattle. I am an amateur photographer who wants some feedback from other photographers as well as seeing others work. Events like this are a good excuse to get out and take a bunch of photos and put them in post (if needed) and have them be seen. Instead of in a file on the computer. Thanks for the opportunity!
No special cause, but this weekend, I'm taking my family is taking our first camping trip with our new baby. (That includes my husband and myself, our 12-week old and our 2 65-pound labradoodles) Not that I wouldn't document the adventure anyhow, but LongShot will remind me to keep clicking away!
I love to walk around whatever city I am in and just explore and look for scenes, people, places while trying to capture the essence of the place I am in.
I believe photography reaches and connects people in a special way. The emotion and relationship an image makes with its viewer is unique to photography- the human essence in the desire to capture something in a still frame. This is a fantastic project and I am thrilled at the concept.