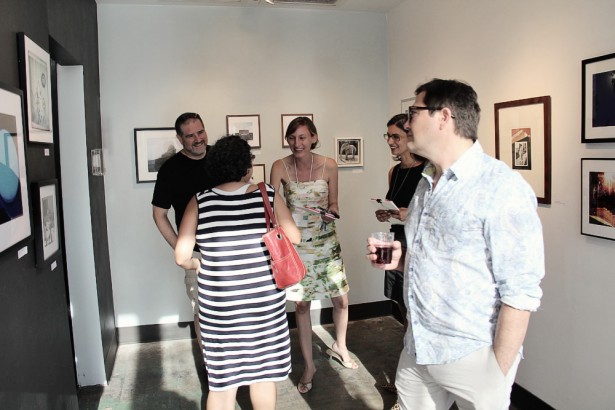 The Conversations open dialogues on subjects of interest; these are not formal presentations but group explorations. Please join us with questions, thoughts, and ideas to share. All sessions are FREE.
This quarter, join writer Rebecca Brown and Michelle Dunn Marsh for a series of public conversations to provoke dialogue around photography:
Picturing / Words
Tuesday January 28, 6:30pm
Appearance / Belief
Tuesday February 25, 6:30pm
Everyday / Art
Tuesday March 25, 6:30pm
Looking / Seeing
Tuesday April 22, 6:30pm
About Rebecca Brown
Rebecca Brown is a writer, artist, lecturer, curator, journalist and performer.  She has authored a dozen books published in the US and abroad, including American Romances,  The Last Time I Saw You, The Dogs and The Terrible Girls ( City Lights Books) and The Gifts of the Body (HarperCollins).   She writes regularly for The Stranger.
Brown's altered texts and installations have been exhibited in the Frye Art Museum, Hedreen Gallery, Arizona Center for Poetry, and Simon Fraser Gallery (Vancouver, BC). She curated Devotion, an exhibition and series of experiences, for the Hedreen Gallery of Seattle University, and premiered "Monstrous," her one woman performance/talk, at Northwest Film Forum, in 2013.
She has been awarded a Stranger Genius Award, Boston Book Review Award, Pacific Northwest Booksellers Award, Lambda Literary Award and (twice) the  Washington State Book Award. She has taught and lectured in the US and abroad and is currently Artist in Residence at Master of Fine Arts Program in Creative Writing and Poetics  at the University of Washington, Bothell, and on the MFA in writing  faculty at Goddard College, Vermont.