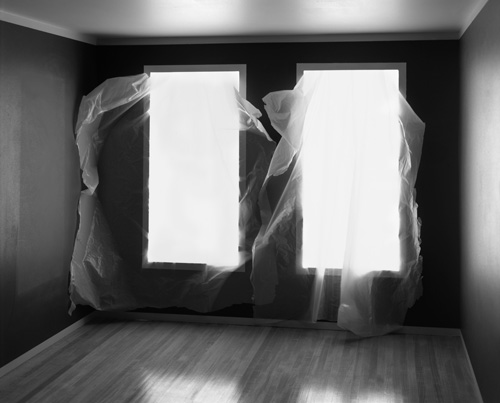 Artist Lecture: Ross Sawyers
Wednesday, October 16, 6:30 PM
Tickets: $10, $8 Members
Purchase Tickets
 In partnership with Platform Gallery
Ross Sawyers' art is influenced by the experience of living in increasingly smaller spaces which are in ever-closer proximity to others in neighborhoods and housing developments that grow steadily denser. The mediated situations in his photographs challenge our inherent understanding of contemporary buildings and residential neighborhoods.
Constructing models, then viewing them through the camera, allows Sawyers to exaggerate and over-state the observations of his surroundings. The environments depicted in the works are close to the actual world, but the artist deliberately refuses to make accurate copies of reality in order to surprise us with environments of the unexpected.
Ross' work has been included in various exhibits including in the 2006 CoCA Annual and the 9th Northwest Biennial at the Tacoma Art Museum in 2009. His work is in the Monsen Family Collection (Seattle, WA), Museum of Contemporary Photography (Chicago, IL), and the Nelson-Atkins Museum (Kansas City, MO). He holds an MFA from the University of Washington and teaches at Columbia College in Chicago.