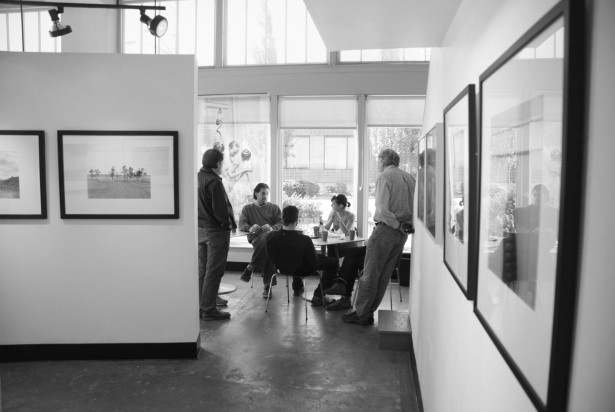 The first Monday of the month is almost here!
Please join us for an evening of discussion and camaraderie, lead by thesis student and photographer Dan Hawkins.
The First Monday Discussion Group will be meeting at 6pm on December 3rd at the Photo Center.  The reading this month is an essay by Edward Weston on the portrait photograph.
Here a few excerpts and themes from Weston's writing to stir your thoughts:
The relationship between the photographer and the camera:
"the portrait photographer's first concern is mastery of his equipment, and for his own sake as well as sitter's this equipment should be as simple as possible…"
The use of extensive retouching of the negative in early silver gelatin portraits and its relationship to the image's "authenticity":
"I have spoken before of the importance of authenticity in a photograph: in portraiture this quality is doubly important."
Dan writes:
Also, I am interested in this article from my own perspective:  I am not a portrait photographer.  However, when I read this and substitute the words "landscape photograph" for the word "portrait" I find that much of the writing is still relevant to my practice.   I wonder what this says about the various disciplines of photography and their relevance in the field?
Look forward to seeing you!