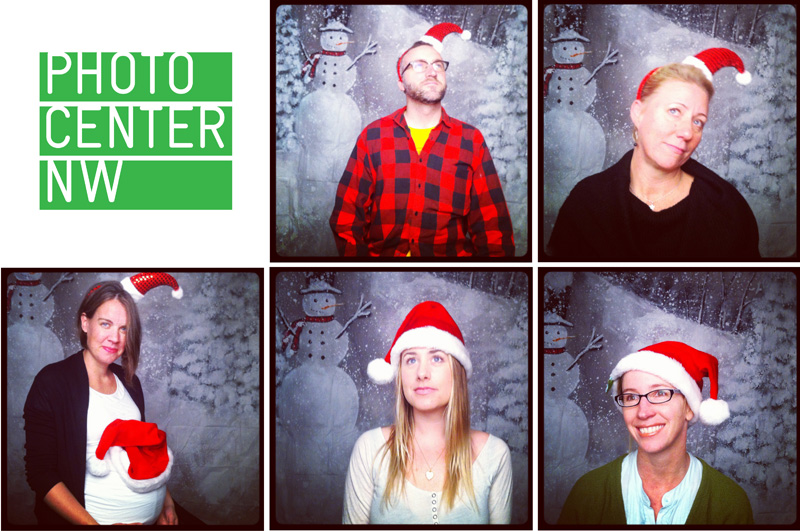 Dear Friends of The Photo Center,
'Tis the season again, well, almost! Here at the Photo Center we are so eager to celebrate with our community that we just could not wait. Join us this Sunday, December 4th for a full day of holiday celebrations. This year we will be giving you several opportunities to get involved, whether you want a holiday portrait with your pet (or without your pet), would like to swap prints with other artists or just celebrate (we highly encourage a copious amount of celebration).
Check out our schedule below for more information.
Happy Holidays!
Rafael Soldi
Outreach Associate
PET PORTRAIT SHOOT
Sunday, December 4th // 2-5pm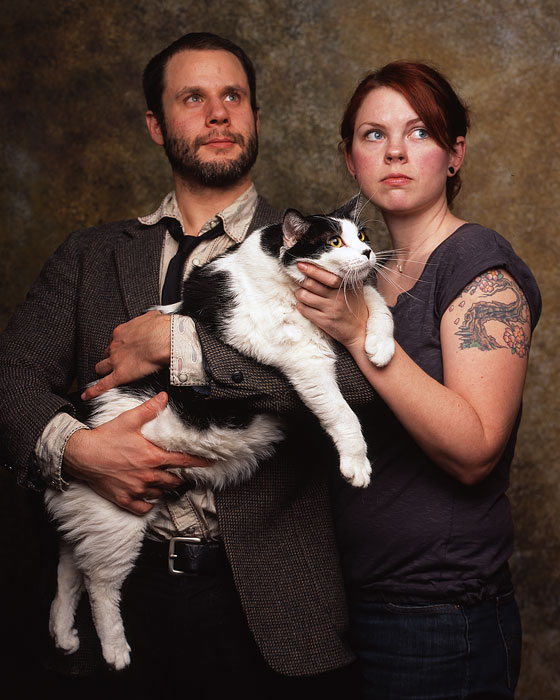 A magical winter wonderland will grace the background as John Blalock makes a Polaroid for you to take home. Although pets are highly encouraged, you may choose to pose by yourself or with someone else. Since not all animals see eye to eye, we have created a schedule to facilitate the process. The cost of a portrait is $10 and you will receive a Polaroid print to take home and a digital copy via e-mail.
Schedule
2:00 – 4:00 – Dogs
4:00 – 5:00 – Cats
* Call ahead for chickens, rabbits, reptiles and fish. 
PRINT SWAP AND PARTY
Sunday, December 4th // 5-8pm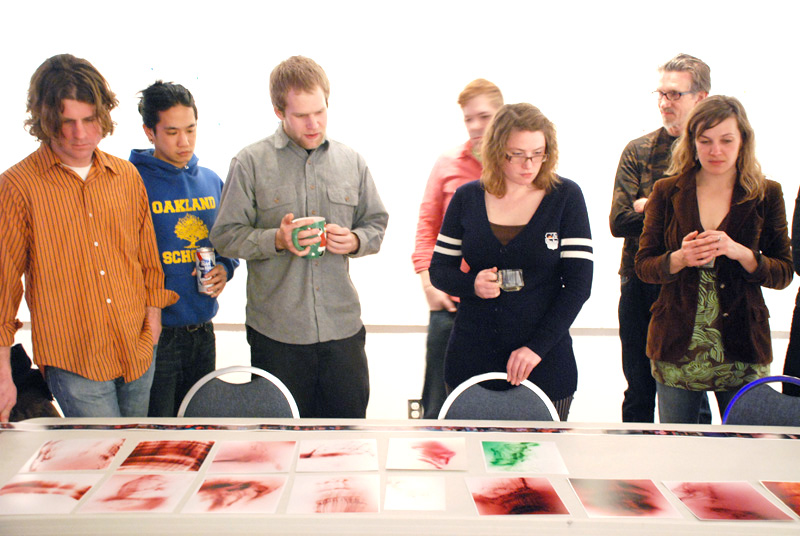 As a big thanks for the enthusiasm and spirit that you bring to our community, we would like to invite you to celebrate the holidays with us. This "white elephant" style print swap and party is open to everyone, we will have food and refreshments available.
The rules are simple:
Print Swap
1. Come to the Photo Center at 5:00 PM
2. Bring a print that you are proud of and make sure to wrap it so nobody can see it.*
3. When we are ready, everyone will pick a wrapped print to take home. Everyone wins!
* Please be mindful of your fellow participants and bring a finished print that you are proud of, no damaged or "reject" prints please. Prints don't need to be framed, mats are okay.
Holiday Party
1. Be here
2. Have fun