Lois Bielefeld is an exhibiting artists in Imminent Existence, Photolucida's Critical Mass TOP 50 (2022).
On view at the PCNW gallery March 30 – June 4, 2023.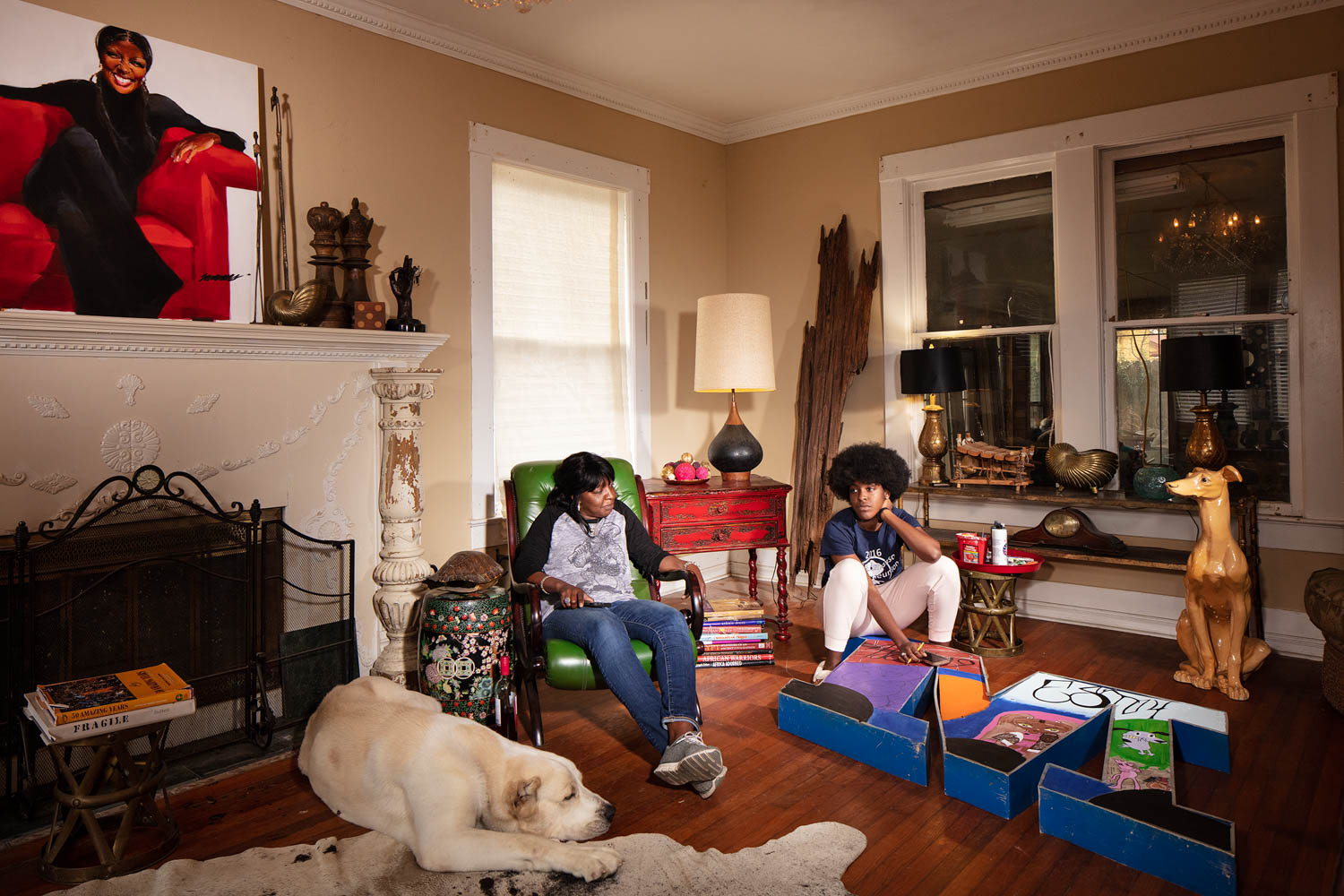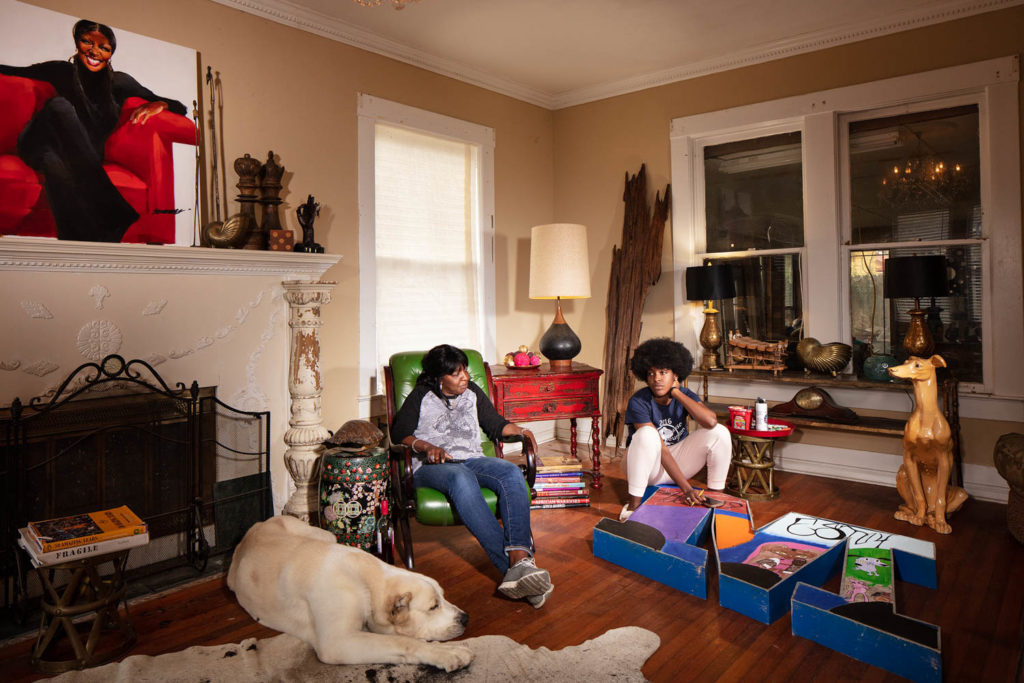 Lois Bielefeld (b.1978, Milwaukee, WI; lives in Milwaukee, WI)
Barbara and Mya, 2022
Archival Pigment Print
Image 10 x 15 inches, framed to 15 x 20 inches
Courtesy Portrait Society Gallery of Contemporary Art
$450 (for purchase inquiry, please contact Erin at espencer@gmail.com)
Please tell us about yourself and which part of the world you currently reside.
I'm from Milwaukee, WI where I finally decided to settle down with my wife after living on both coasts. I'm a queer, non-binary, mother, and artist working in photo, video, and performance. I'm thinking about what links routine and ritual to the formation of identity, personhood, and the development of meaning-making.
When did you first discover your love of photography?
When I was 11-12 I'd take photos on our family's point-and-shoot and then take the roll to 1-hour photo at Walgreens and wait there as it was developed. When I was 15 or 16 I discovered the darkroom and my parents let me set one up in the basement and that was that!
Please tell us about the individual piece that was selected to be included in Imminent Existence. Also, tell us a bit about the body of work that this is from.
Barbara and Mya, 2022 is from my series "New Domesticity" (2018-2022). This is the second time I've had the honor of photographing Barbara and her daughter Mya, who live in Beaumont, TX. I also photographed them for a previous series "Neighborhood" along with Barbara's son, Daniel in his own home. In both Barbara and Daniel's homes, they each have a matching dog statue which makes an appearance in the photographs and links the two together in a beautiful way. Mya was working on painting and drawing on her big M while she was in her final year of high school. 
In "New Domesticity," I'm curious about how we embody our roles in domesticity, how individuals/families think about home and the cultural landscape of this space. In collaborative staged photographs I work with my participants to perform their domesticity for the camera with selected actions and objects that have meaning to them.
Who / what are your biggest influences?
I'm a part of an artist collective, Invert, composed of artists: Ebtihal Shedid, Anna Rotty, Joel Goldsmith, and it is through regular conversation and work sharing that I'm continuously inspired and developing. Generally,  contemporary art really resonates with me… a few people I come back to again and again are: Hiwa K, Nirmal Raja, Francis Alÿs, Li Binyuan, Carrie Mae Weems, Tino Sehgal, Rafael Lozano-Hemmer, Mika Rottenberg, and Félix González-Torres (but the list is endless). Also, writers and thinkers: Sara Ahmed, Tim Ingold, Stuart Hall, and Karen Barad have deeply impacted the way I think about the world.