Fran Forman is an exhibiting artist in Imminent Existence, Photolucida's Critical Mass TOP 50 (2022). On view at the PCNW gallery March 30 – June 4, 2023.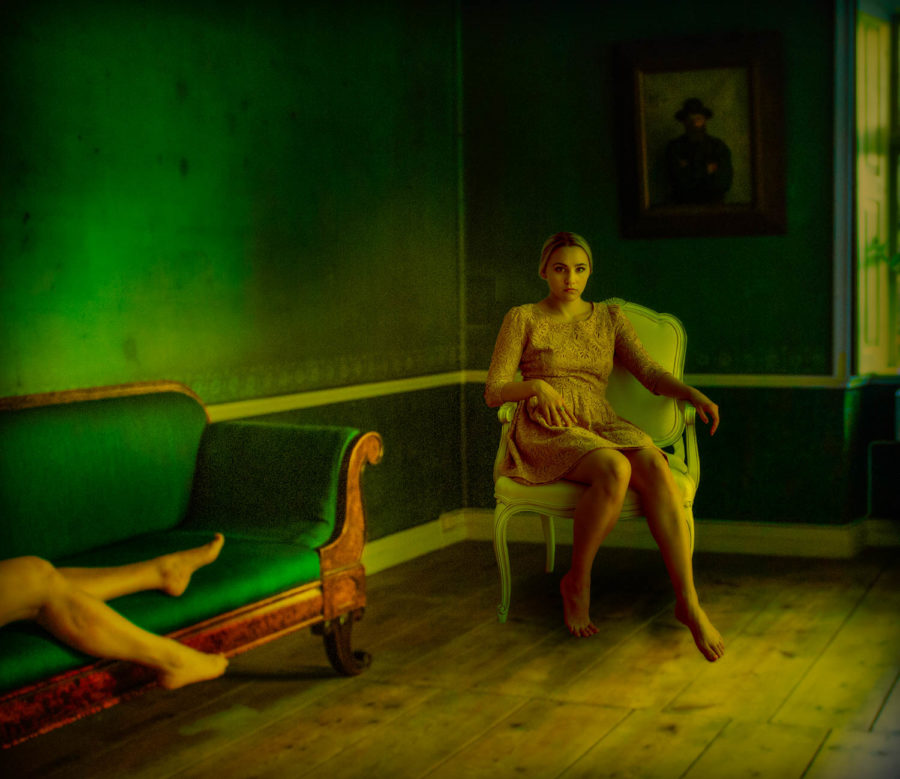 Fran Forman (b. 1945, Baltimore, MD; lives in Watertown, MA)
Green Room, 2020
Archival pigment print
Edition 2 of 5
Image 15 x 13 inches, framed to 21 x 20 inches
$1225 (for purchase inquiry, please contact Erin at espencer@pcnw.org)
Please tell us about yourself and which part of the world you currently reside.
I live in New England and have been here since I left my hometown, Baltimore, for college.
When did you first discover your love of photography?
I fell in love with photography in the 1970s. I had always drawn and painted, but I felt I could express myself so much better by creating images with a camera. In fact, I was more interested in 'making' pictures than taking them.  I had been a psychiatric social worker and was on my way to getting an MFA in graphic design, but photography became my passion.
Please tell us about the individual piece that was selected to be included in this exhibit. Also, tell us a bit about the body of work that this is from.
The image, Green Room, is part of an on-going series (and in the works to be a book published by a Northwest publisher!) called 'The Color of Silence'. As a former therapist, I've long explored the elusive realm of our dreams, fears and internal conflicts. This series mines the strata of global and personal strains that have plagued us in recent years.
Is it your intention to have your artwork bring attention to any current social issues? 
I've long been interested in relationships and connections, and this series I believe calls attention to our fractured relationships, exacerbated over the past decade and magnified during the time of Covid.
Who / what are your biggest influences?
I pay homage to a number of artists, in particular the following:  Caravaggio's emotional use of light and shadow; Vermeer's exquisite paintings of solitary figures within interior spaces; the patterns of light and shadow in interior spaces in the paintings of Wilhelm Hammerschøi; the color, patterns of light and depition of loneliness in Edward Hopper's work; the metaphors of Andrew Wyeth's use of windows and doors; and contemporary cinematographers, too numerous to name.
"Behind the Lens" – Do you have any interesting or funny facts about the creation of your piece?
This piece, as in all my work, is a photomontage that melds continents and worlds apart. The green room was shot on a tiny island in western Norway, where I attended an artist residency some years ago. (The room is in a building on the former site of a Christian monastery.) The seated figure was shot in a studio in Massachusetts more recently. I thought her expression and position in the room perfectly offset the mystery of the mysterious woman lounging on the sofa. One has to wonder…what is the relationship, if any, between these two figures?