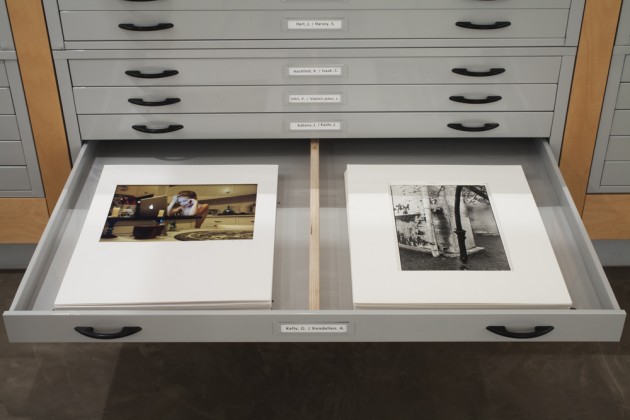 Our friends at Blue Sky Gallery in Portland are looking for any photographer who is a current resident of Oregon, Washington, Idaho, Montana, British Columbia, or Alaska is invited to submit work for consideration. The selected work will be displayed in their 2014 Pacific Northwest Photography Viewing Drawers! This is a great opportunity to get some exposure, and all the work is for sale. PCNW's executive director, Michelle Dunn Marsh, is one of this year's jurors.
APPLY HERE
DEADLINE: DECEMBER 20
SUBMISSION GUIDELINES
Any photographer who is a current resident of Oregon, Washington, Idaho, Montana, British Columbia, or Alaska is invited to submit work for consideration. Please provide exactly 10 images (no watermarks) from a single series or body of work created within the last five years. If an applicant has previously been featured in the Drawers, the submission must be of new or different work. Submitted images must be the same as the original prints intended for inclusion in the Drawers. Only one entry per artist is permitted.
All accepted works must be delivered to the gallery matted and/or mounted, unframed in standard sizes. Due to the physical dimensions of each drawer, the matted sizes of accepted works are not to exceed 20" x 24". The jurors welcome a concise artist statement, CV or resume, and details about each print including medium, size, and price. This material will also be made accessible to visitors perusing the Drawers. Blue Sky seeks to offer for sale all prints selected for the Drawers, with a commission retained by Blue Sky. Artists who are currently represented by a gallery are asked to ensure that a Drawers entry does not infringe on any standing agreements before making a submission. Blue Sky will not be responsible for negotiating commissions with an artist's representation.
Blue Sky is accepting submissions for this call via callforentry.org. Deadline for submissions is 11:00 PM (PST), Friday, December 20, 2013. There is no entry fee. Blue Sky cannot respond to inquiries about the status of a submission, nor are the jurors able to offer feedback or reasoning for rejected submissions.
All applicants will be notified of their acceptance by Friday, January 24, 2014. Accepted works must be received at Blue Sky to be deposited into the Drawers no later than 5:00 PM on March 14, 2014. Accepted work will debut in the Drawers to the public on First Thursday, April 3, 2014—the beginning of Portland Photo Month.
JURORS
MICHELLE DUNN MARSH is executive director of Photo Center Northwest, an educational institution facilitating creation, conversations, and sharing of significant photography; she is also the founder of Minor Matters Books, a publishing platform for contemporary art. Her professional experience includes positions with Aperture Foundation in New York City and Chronicle Books in San Francisco; recent activities include teaching this past summer at Parsons/The New School in the MFA in Photography and Related Media program, and editing John Divola: As Far As I Could Get (fall 2013, Prestel).
TODD JOHNSON is the founder and director of Black Box Gallery in Portland, Oregon, a venue offering opportunities for emerging and established international photographers to exhibit in a juried group format. Johnson earned his MFA in photography from the San Francisco Art Institute and has been an active photographer, educator, and curator for more than twenty years. His recent photographic project, The Misadventures of Ansel Adams: Garage Sales, Geotracking and General Tomfoolery, was featured in a solo exhibition at The Art Gym at Marylhurst University. Johnson has worked as an independent exhibition curator for Linfield College (McMinnville, Oregon), Gallery Homeland (Portland), The Waiting Room (Minneapolis), 4X Gallery (Portland), and Floyd Watkins Gallery (Portland).
This free Call for Entries is made possible with support from the Oregon Arts Commission through a partnership with WESTAF.
The 2014 Pacific Northwest Photography Viewing Drawers program is generously supported by the Kinsman Foundation.