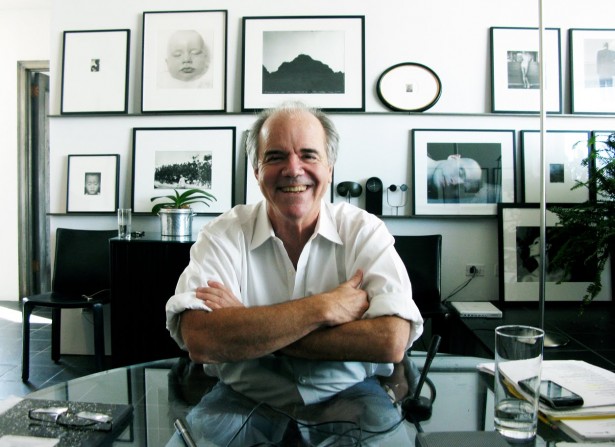 This week we sat down with W.M. – Bill – Hunt, self-described champion of photography: collector, curator, consultant and author of "The Unseen Eye: Photographs from the Unconscious" (Aperture 2011).  Hunt is the juror of Equivalents: 17th Annual Photo Competition Exhibition, which goes on view on Thursday, August 2nd. He answered some of our questions and shared some insider tips and important advice for photographers trying to "make it" today; read carefully, photographers!


PCNW: Tell us about your path, what drew you to photography and where you are now in your career?
WMH:
"But I don't want to go among mad people," Alice remarked.
"Oh, you can't help that," said the Cat: "we're all mad here.  I'm mad. You're mad."
"How do you know I'm mad?" said Alice.
"You must be", said the Cat "or you wouldn't have come here."
"Would you tell me, please, which way I ought to go from here?"
"That depends a good deal on where you want to get to," said the Cat.
"I don't much care where –"said Alice.
"Then it doesn't matter which way you go," said the Cat.
(Lewis Carroll – "Alice's Adventure in Wonderland", Chapter 6.)
I am Alice, and I have no idea where I am going only that I am moving along at not-quite-out-of- control-yet-steady clip.
It seems so long ago that I was drawn to the notion of acquiring a photograph, but I did and I was encouraged by that incredibly intense experience to do it again, and again …  Then I looked around the room one day and OMIGOD.  The more fully I live my life the better it is, and photography has played a huge part in that.  It changed my life.
At some point I realized that this is what I am doing – looking at photographs and talking about them.  That's what I do.  Sometimes I sell them; sometimes I buy them; sometimes I write about them.  That's it.
Look at everything, open all the doors.  React!  Commit!  Once upon a time I bought a photograph and that changed my life. That is my Rosebud moment. Now I get to consider photographs and make a report.  I don't need to have them, to own them, as I did.  That's changed.  Now I want to put them in front of people so they will react.  I love photographs, and I want to share that delight with people.
PCNW: Your book The Unseen Eye: Photographs from the Unconscious presents images from your collection in which the subject's gaze is either concealed or avoided, sometime with eyes firmly shut. This is a truly amazing and comprehensive collection, how did it come about? What prompted you to arrive at this theme; do you collect other types of photographs?
WMH: There is no answer that I know.  Something powerful prompted it.  It started with one image, and it grew.  It wasn't until several years later that I realized I was a collector.   It wasn't until years after that I had any sense that what I was doing was remarkable, not simply strange.
I have another collection of photographs of groups of people, American and made before 1960. I seem to like these because I see the graphic play of the blacks and whites like musical notes.  I don't see sharply enough to care about the individual faces.  For me it's the mass and the craziness.  Think how impossible it is to get a hundred people to cooperate for an instant.  These photographs are so subversive.  They are hard to make if only because you need a group.
There are also several hundred as yet unseen snapshots in the unseen eye collection.
PCNW: You will be participating in our upcoming Foto Revu event. From your experience, what are some common mistakes that photographers should avoid in order to get the most out of their review and reviewer? What are some helpful things they can do to help you give a better review?
WMH: Be cool.  The smartest approach for a photographer is to bear in mind that this is an introduction, a quick date, not a marriage.  Photographers who can show up as completely personable and unthreatened or unthreatening use these moments most effectively.  It is a very powerful meeting. A photographer can be delightful and easy or dreadful and alienating.  Breathe.  Talk very little.  Listen.
Also recognize that I know everything about you from the minute you walk in the door, I know if you're confident or anxious, I can tell by the economy of your presentation materials, how you handle and how you value yourself and your talent.  Edit, edit, edit.  Recognize that I want you to be brilliant because then I will have discovered you and people will think that I am brilliant when all I did was show up.  Go easy.  If you sense that you have your teeth in my neck you have overstepped and I am uncomfortable. Let me come to you. Be attractive.
PCNW: What are some of the ways in which photographers can get their work in front of galleries, curators and collectors? 
WMH:Do the work.  Be astonishing.  It is so impossibly hard to be fresh, but at the end of the day if the work is great and you have met whatever real challenge you have set yourself, that is success.  It is a very, very, very competitive world so you MUST do great work that you can stand back from and feel you accomplished something rare and special. That has nothing to do with me or the marketplace.
Then imagine how this work might be seen in the world.  Think outside the box, beyond the galleries.  The world of images today is exploding with new platforms. Great work can find its own way, but probably not without you doing the heavy lifting.
Ok, that's lofty and you're in a hurry so really what's the answer.  Be talented.  That might seem rhetorical.  Unfortunately it isn't.  Work the room brilliantly.  I maintain that you can meet anyone if you set your mind to it.  Bear in mind that you had better know why you want to meet someone because you will NOT get a second meeting if you blow the first one.
Do the homework. Be smart. Do NOT ask me about how big your prints should be or your edition size.  Figure it out.  You're the artist.  It is the business of being an artist.  Use your time with me to discover if the work is clear and empathic.  I am flattered and engaged by that.  Do NOT tell me the work is great.  I am the expert and recognize that I know I am just as full of shit as you are.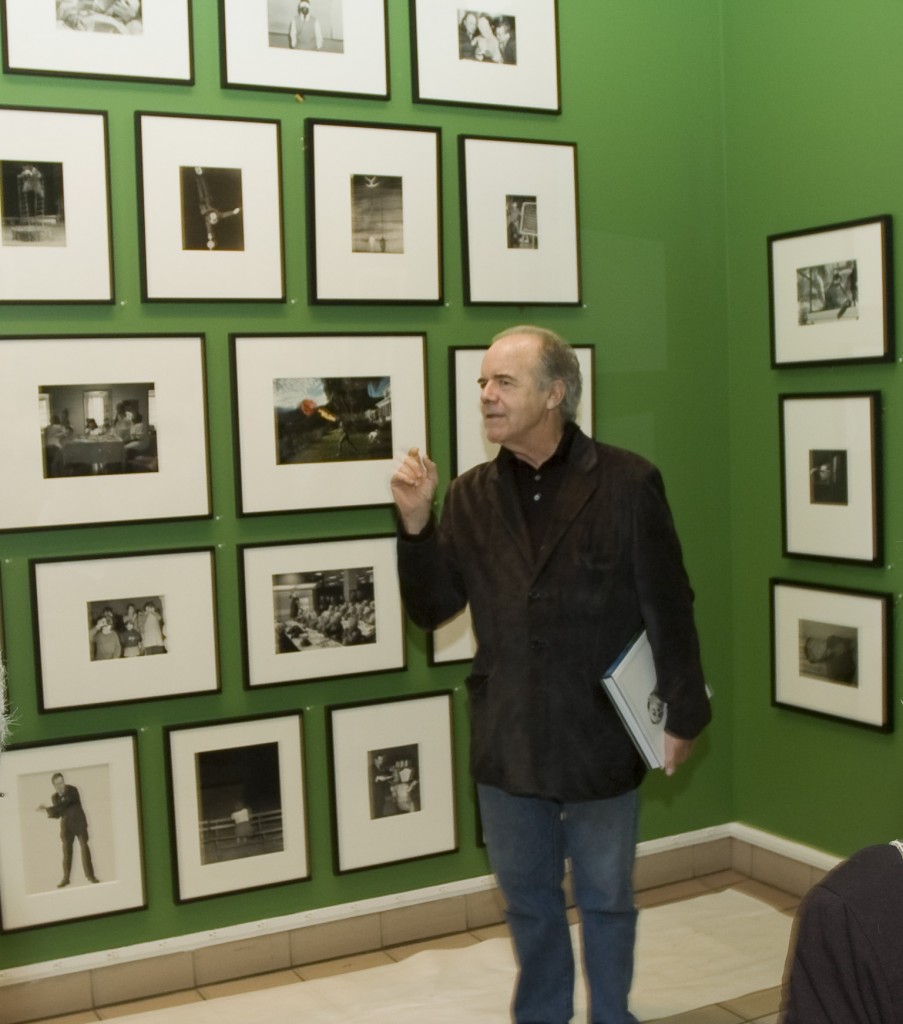 PCNW: How does your selection for our 17th Annual show reflect your vision and interest in photography/subject?

WMH: I thought the assignment of writing the "Equivalents" essay BEFORE I had seen the work was completely odd, but two things occurred to me.
From judging other competitions I was feeling frustrated and at odds with the so called genres and categories in photography and finding that conversation ultimately irrelevant.  What is the value of a category like "fine art: natural history". It is outdated and silly. Good pictures are good pictures.
I think that photographs are always representational of something, time or information.  This essay gave me an opportunity to begin to explore that notion.  The Stieglitz Equivalents are, to use and increasingly archaic word, "straight" photographs of clouds.  They seem abstract.
Also I got to ventilate a bit on submissions to competitions like this which seem, er, … misguided.  What motivates someone to enter work that is not fresh and competitive? I don't understand that. There is no shame in the sea of good photographs out there, but they don't win contests.
I was surprised at how cool, meaning affectless even decorative, my final choices were, but there wasn't much juicy work in front of me, nothing dangerous.
But there are at least two set of pictures which I still cannot get out of my head or mind's eye and I say thank you to those artists.  That totally makes my day.