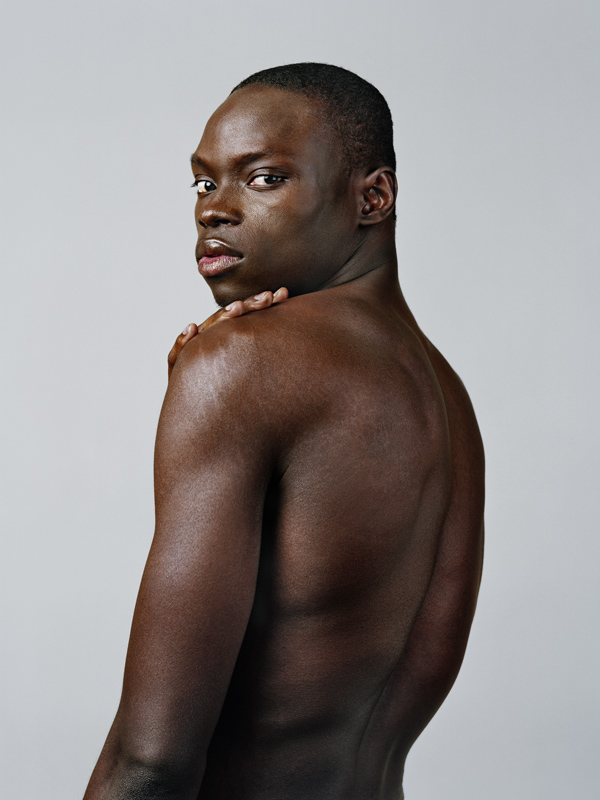 Sophia Wallace, Untitled (Purity) from the series On Beauty, 201
The Photo Center NW is pleased to announce Author and Subject: Contemporary Queer Photography. This exhibition focuses on ten contemporary queer photographers who explore ideas of identity, gender, courage, relationships, sexuality and the human form. Scheduled to run concurrently with the Tacoma Art Museum's HIDE/SEEK: Difference and Desire in American Portraiture, this exhibition sheds light on a younger generation of queer artists working in the photographic medium locally and around the country. In the spirit of celebration around queer art, the Photo Center is launching this exhibition with an exciting opening reception that will feature music, performance, youth, art and community!  The opening reception will include a fearless live performance by boylesque sensation Waxie Moon, challenging notions of gender, sexuality and performance art. With artists flying in from around the country, it will also present local folk band Tenderfoot, representatives from Queer Youth Space and A. Slaven and Adrien Leavitt, founders and DJ's of LICK! and creators of the new queer zine, #1 Must Have, which will be available and accompanied by an installation of photos in the upstairs gallery.


EVENTS
Author and Subject: Contemporary Queer Photography
Photo Center NW
April 5 – May 28, 2012
Opening Reception
Thursday, April 12th | 6:00 – 9:00PM
With performances and appearances by Tenderfoot, Waxie Moon, QYS and queer zine #1 must have.
After Party Party at the Wild Rose in Capitol Hill
Lecture: Kelli Connell & Sophia Wallace
Friday, April 13th, 2012 | 6:30 – 8:00PM
This lecture is in partnership with Decode Books Inc.
Lecture: Steven Miller & Adrain Chesser
Friday, May 4, 6:30pm, Tickets: $10, $8 Members
FREE Workshop for Queer Teens (FULL)
in partnership with Queer Youth Space
Sundays, 4/15, 4/22, 4/29, 5/6
Opening Reception for Teen Workshop
Open to the public, featuring performances
and artwork by local queer youth