Registration is Open Now for the Foto Revu portfolio review event!
Don't miss out on this great opportunity to get feedback and critque about your work from professional curators, book designers and collectors. Space is limited, so hurry and reserve your space now!
When?
Saturday, August 4, 10 am – 2 pm
Fee: $75 for (4) twenty minute reviews
REGISTER HERE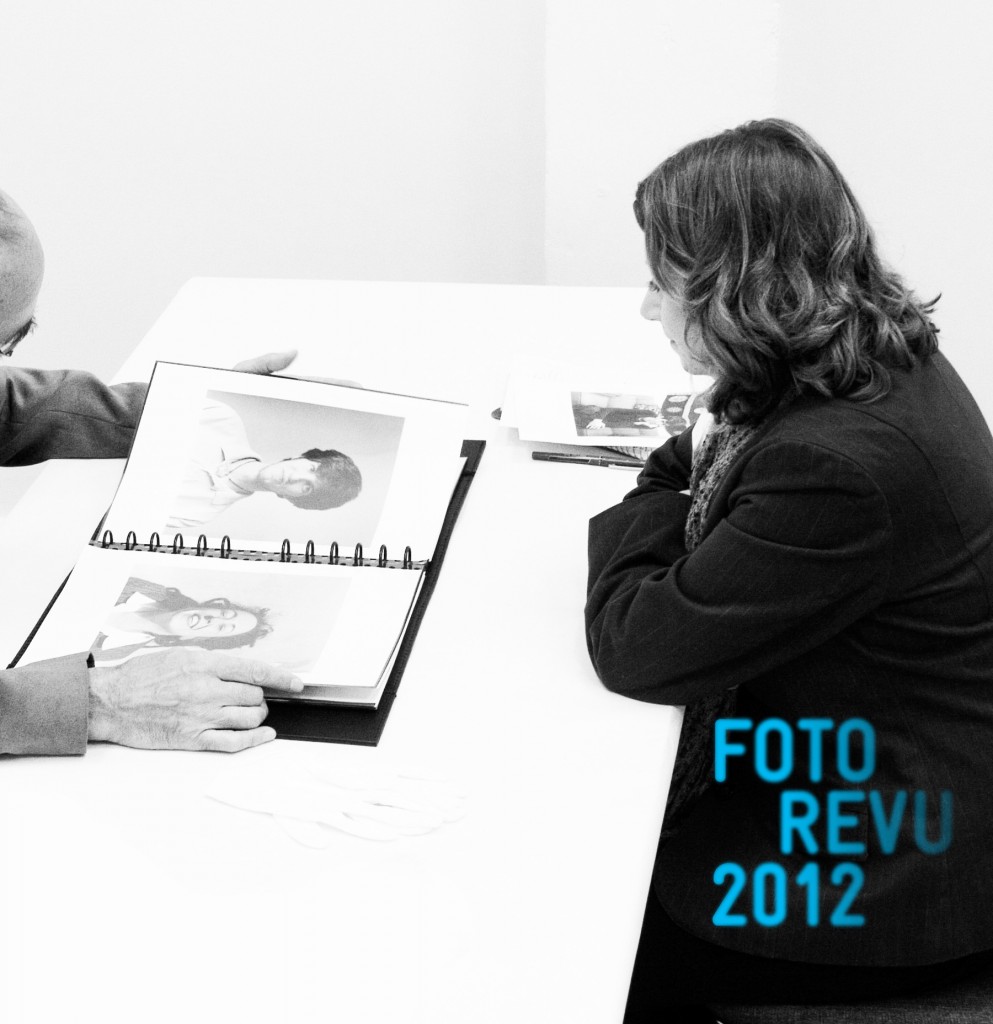 The Foto Revu is a unique opportunity to receive one-on-one professional critiques by some of the Northwest's most respected people in the field of photography. Participating in this event is a great way to meet and network with curators, gallerists, editors, and share work with colleagues. Each registered photographer will have four (4) 20-minute review sessions to receive feedback and advice that is useful to an artist's development. A partial list of reviewers includes: Tracy Cilona (South Seattle Community College Art Gallery), Rebecca Cummins (UW PhotoMedia) Rachael Faust (Henry Art Gallery), Myles Haselhorst (Ampersand Gallery), W.M. Hunt (Curator, Collector, NY), Stephen Lyons (Platform Gallery), Sandra D. Jackson-Dumont (Seattle Art Museum), John Jenkins III (Decode Books Inc), Mariane Lenhardt (M.I.A. Gallery), Michelle Dunn Marsh, Ann Pallesen (Photo Center NW) Mark Vercammen (Glazer's Gallery and S60 Gallery) and Claudia Vernia (G.Gibson Gallery).  Click here for reviewer bios.

The review appointments will be selected by a lottery system before the event and based on your list of your preferences. How does the lottery system work? A few days before the event we will ask you to put the reviewer list in the order that you wish to see them the most. We will put all participants names in a hat. When we draw your name we assign the first choice on your list if they are available. If they are not available, we give you your second choice. After everyone has their first appointment assigned we put the names back in the hat. Then we start the process over until all of the appointments have been filled. You can pick up your appointment list at 9:15 am when you check in for the event. Your appointments will be scheduled between 10 am – 2 pm.
This event is a great stepping stone for participating in larger international review events such as Photolucida in Portland, Fotofest in Houston, and Review Santa Fe. Please bring 15-30 images of a series related by style or theme. If you want to show two series you could bring 10-15 images per series. Photos do not need to be matted or framed. Simple portfolio boxes work best to store your photos. We encourage you to bring actual prints rather than laptop presentations, as curators always like to see finished work. Reviewers will handle your art with care.
Bring a sack lunch or there are restaurants and deli's on 12th Avenue if you get hungry between reviews. Share you work with other artists in your downtime. Bring a book. We have wi-f.