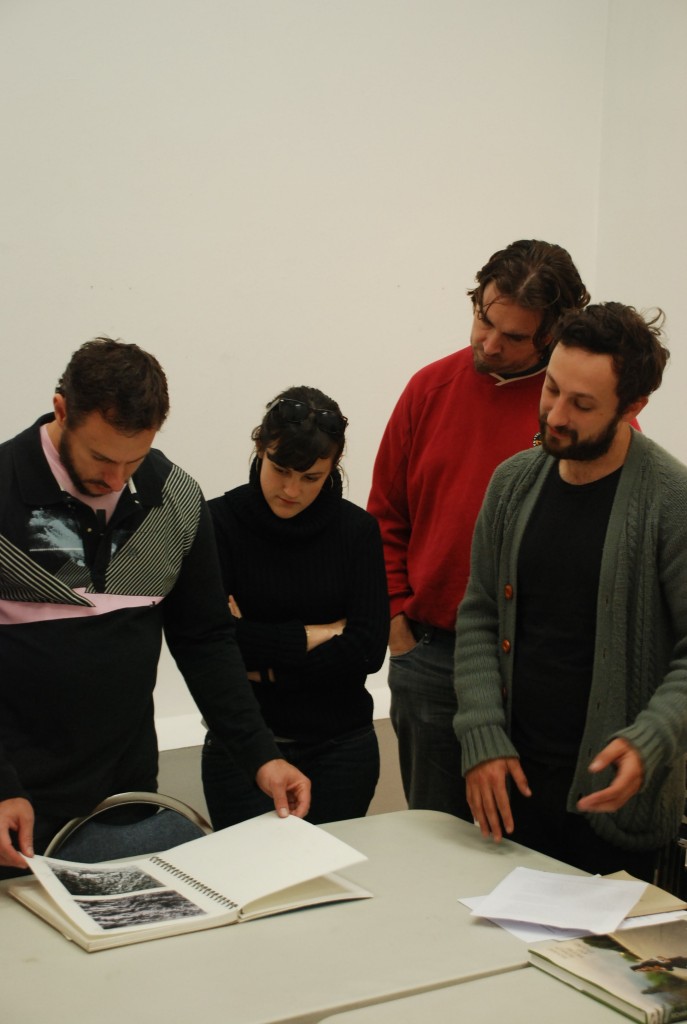 Community Discussion Group
First Mondays // March 5, 2012 // 6-9pm
Reading:  Transfiguration of the Everyday by Arthur Danto
Photo Center NW
Earlier this Winter a group of students, alumni and faculty recognized the lack of a platform (outside of the classroom) for discussion of photography, theory and other topics that relate to art-making/appreciating. A driven group of community members have set out to create such a place for this kind of discourse the first Monday of every month.
Here's a message from them:
We are writing to invite you to the second meeting of the First Monday reading and discussion group at Photo Center NW. We will be meeting at the Photo Center from 6-9 p.m. on Monday March 5 to discuss a chapter from Arthur Danto's Transfiguration of the Everyday.

For those of you that didn't come to the first meeting we want you to know that you missed a lot. Andreas Gursky stopped by since had a short layover at Sea-Tac and Chris Letcher got caught stealing Alec Soth's wallet. Okay maybe those folks didn't quite make it to our first meeting, but the idea of this new group is to encourage and welcome a greater arts community to the Photo Center. The meetings are designed to engage artists in thoughtful and critical discussion of photography and other artworks.  We want to create a forum that we believe can help us break through the creative and professional (and now economic) barriers that artists face. Join us for a discussion of critical writing and project sharing in an atmosphere aimed to develop, focus, and nourish creative work.
We will send e-mails only once a month with the reading attached, so even if you cannot attend or live elsewhere you can still read it if it sparks your interest. We are reaching out to artists who have completed advanced coursework at the Photo Center and/or are interested in continuing to engage in this kind of discourse. If you wish to be included in this list please let us know (e-mail Laurel Schultz at lschultz [at] ix.netcom.com ).  You may download this month's reading here.
We look forward to seeing you there!
Christ Letcher, Laurel Schultz and Daniel Hawkins