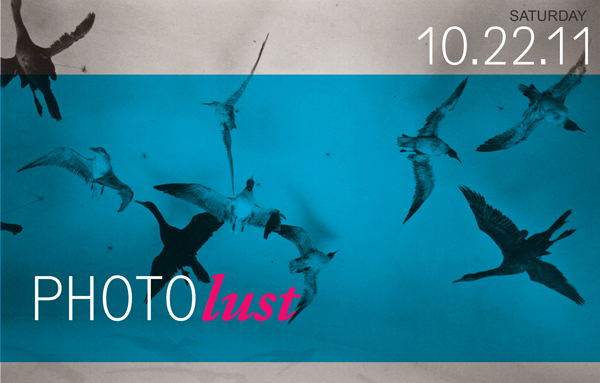 The Photo Center NW is pleased to announce PHOTOLUST, the region's most exciting photography auction, taking place on October 22, 2011 at the Photo Center. PHOTOLUST will feature 50 works by emerging and internationally renowned artists including locals Isaac Layman, Michael Kenna and Jock Sturges alongside fellow acclaimed artists Richard Renaldi, Deborah Willis, Susan Meiselas, Bruce Davidson and more.
This intimate gathering will bring together major supporters, collectors and arts patrons in support of the Photo Center and its programs. The Photo Center's mission is to strengthen the community by elevating the art and appreciation of photography. Well known nationally as a school and gallery, our outreach efforts have been touching the lives of thousands for over 20 years.
For more information, to purchase tickets or place an absentee bid please visit www.pcnw.org/photolust or contact Rafael Soldi at rsoldi@pcnw.org or (206) 720-7222 x13.
Event: PHOTOLUST, 6th Annual Benefit Auction
When: Saturday, October 22, 2011
Preview: Friday, October 21, 2011
Where: Photo Center NW, 900 12th Avenue, 98122
Website: www.pcnw.org/photolust