Jini Dellacio, The Wailers
Have you ever heard of Jini Dellaccio?
We won't blame you if you haven't. Truth is, many have never heard of this legendary photographer and the Photo Center is here to change that. Jini Dellaccio is a world-class artist, a unique woman and a visionary. At age 94, her portfolio includes photographs of Neil Young, The Who, Yardbirds, Mitch Ryder and the Detroit Wheels. Dellaccio was incredibly prolific during the 1960's and photographed local and celebrated rock 'n roll bands, many times among the lush landscape of her Gig Harbor (WA) property, reflecting the conventions of the dominant "Northwest School" art movement of the region.
Dellaccio grew up in rural Indiana and as teenager during the Great Depression she played saxophone with the "Girl Groups" of that era, giving her a lifelong affinity for the scruffy musicians that would later become the focus of her work. Following formal studies at the Art Institute of Chicago, Dellaccio relocated to California to work as a fashion photographer. She subsequently moved to the Northwest and began to document the provocative proto-punk garage bands emerging in the neighboring Northwest working class industrial towns.
What is most astonishing, though, is that with the exception of those images that were published at the time, her work has remained virtually unseen until the last few years. The Jini Dellaccio Collection (JDC) was founded in 2008 as a private trust dedicated to restoring, preserving, and archiving Jini Dellaccio's photographic images. This is the first solo gallery exhibition of Dellaccio's work and we are thrilled to share them with our community.
To get a glimpse into Jini's life, check out this fun trailer video by Karen Whitehead.

her aim is true from Karen Whitehead on Vimeo.
ROCK & ROLL, JINI DELLACCIO
Nov. 1 – Dec. 16
Artist's Reception: Thursday, November 10th, 6-8pm
With music by cellist: Lori Goldston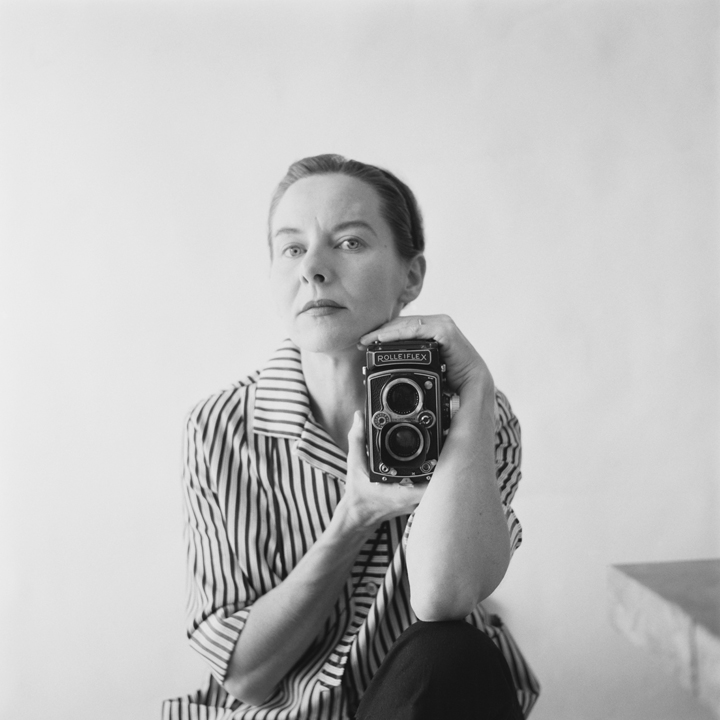 Jini Dellaccio, Self Portrait