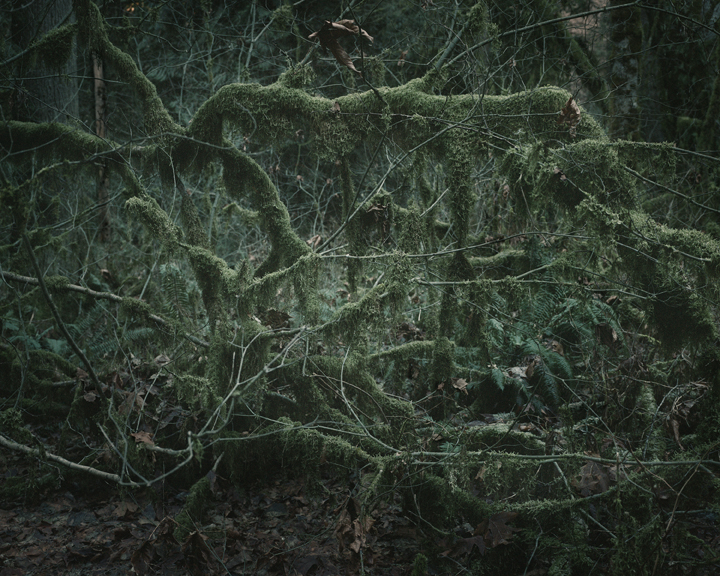 Jenny Riffle
Moss Creatures, Snoqualmie, WA 2016, from "The Sound of Wind"
Archival pigment print
24 x 30 inches
#2/15
Retail Framed: $1,350
© Jenny Riffle; Framing courtesy of Gallery Frames
b. 1979, Seattle, WA; lives in Seattle, WA
"This series stems from my memories of growing up here, and the power and beauty of the landscape, which is both frightening and mysterious. This is definitely my home—whenever I leave it always pulls me back."
Jenny Riffle was born in Washington State in 1979; she holds a BA in photography from Bard College, and an MFA in Photo, Video and Related Media from the School of Visual Arts. Riffle's photographs have been exhibited nationally and featured in numerous publications worldwide including Photo District News (PDN), The Independent, Zeit Campus, and Yen Magazine; her monograph Scavenger: Adventures in Treasure Hunting was published by Zatara Press in 2015.