PCNW HOLIDAY OPEN HOUSE
Saturday, December 2, 2023
12-3pm
Come by PCNW on Saturday, December 2nd to celebrate the end of fall quarter and kick off the holiday season! There will be lots of activities to join in, including a student salon that showcases unique works made by PCNW students this fall quarter, a holiday photo booth (see past holiday photo booths here), and your last chance to explore Sunshady Days in the gallery. We'll also have books, t-shirts, and tote bags for sale for your holiday shopping, as well as festive drinks and light refreshments.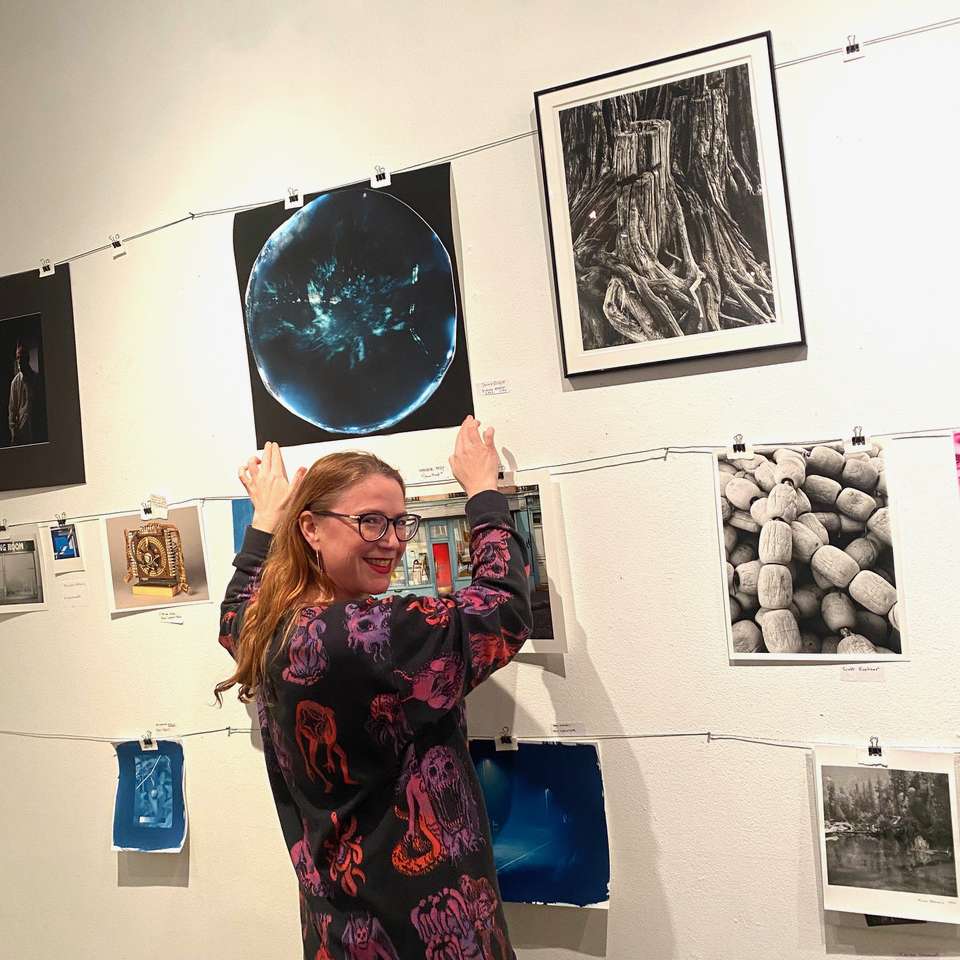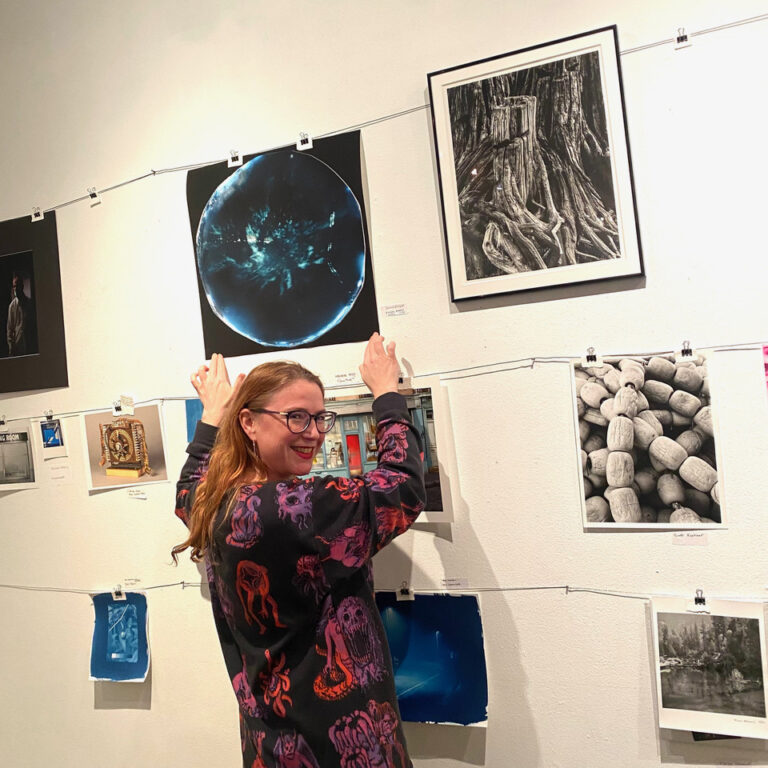 Salon Style Exhibition:
Students, faculty and alumni welcome!

In the PCNW auditorium, hosted by PCNW Alumni Association.  
Let's cover the walls and tables with photography! This is all fun; no competition, no judgment, no fee.
All PCNW students, faculty, and alumni are welcome. Feel free to bring a friend.
First come, first hang; bring one print, and be ready to clip, pin, or hang to the wall. Loose prints only, no mats or frames please. There will be tables for your zine or maquette
Join the optional Golden Hat Print Swap. You can enter your name then draw another name and leave with their print, then someone else leaves with yours.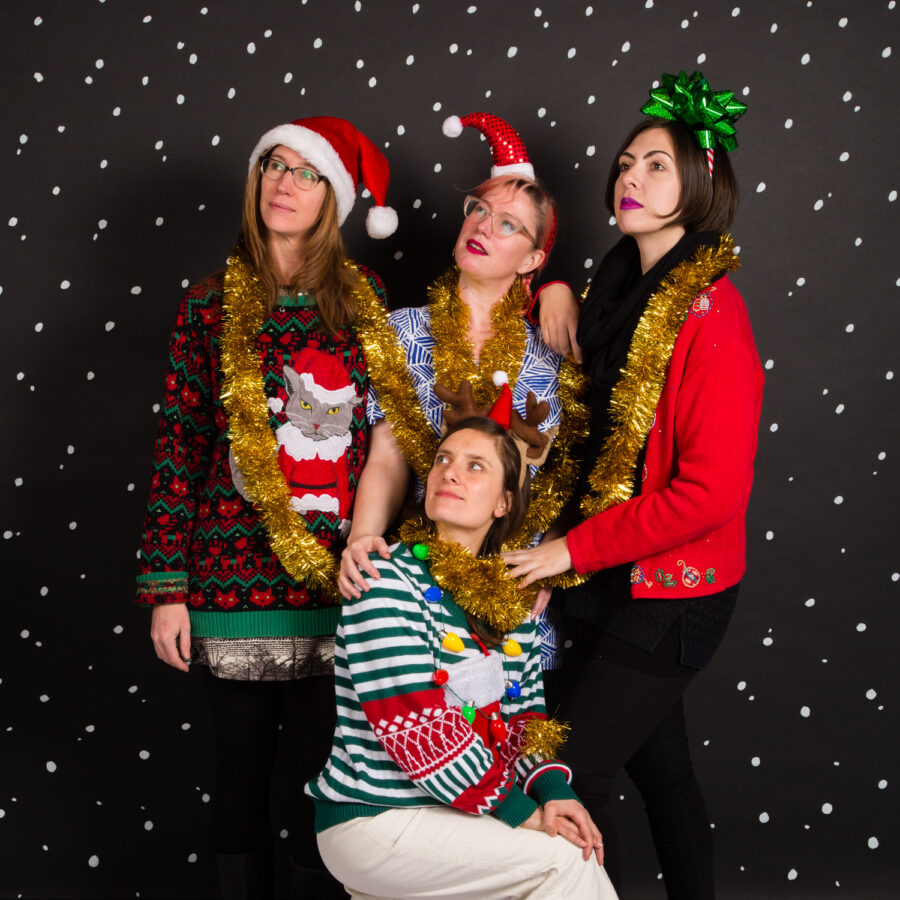 Holiday Photo Booth
Free and open to the public!

Need an image for holiday cards? Digital files will be available for download here.
Photo booth is first come, first serve—no reservations necessary and pets welcome!