Well Read:
Visual Explorations
of the Book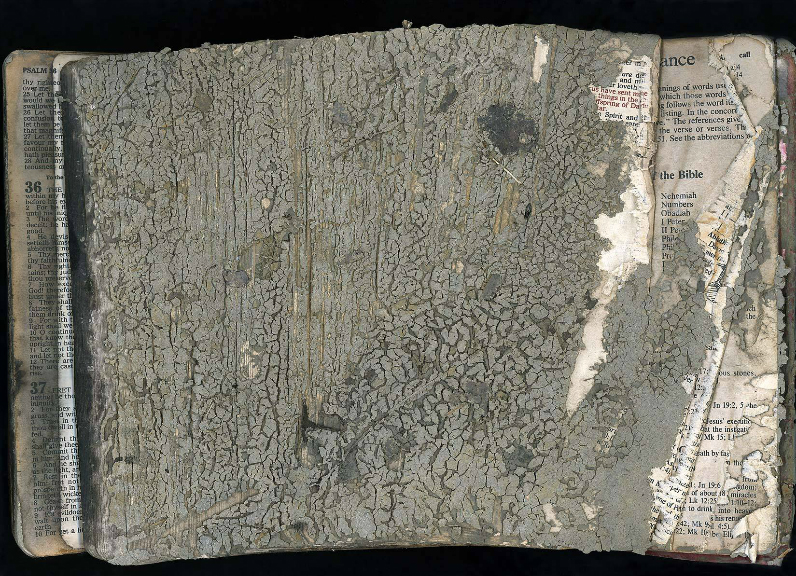 On view: November 6 – December 20, 2014

Reception: Thursday, November 13, 6-9pm
Artists: Thomas Allen, Cara Barer, Mary Ellen Bartley, Terri Garland, Doug Keyes, Heidi Kirkpatrick, Kerry Mansfield, Abe Morell, Kent Rogowski, Victor Schrager, Mickey Smith/John Lamb & Paul Sundberg
With the increase of information being accessed online, the book's role as a repository of knowledge is shifting. Its tactile object qualities as well as the emotional connections provoked by books are inspiring photographers to interact with them in myriad ways.
Conceptualization around the book itself—such as altering its physicality to create a sculptural object, to artists documenting the evidence of the life and journey of the book, to the content of the book informing the artist's interpretation—reveals internal landscapes, humor, nostalgia and mystery.
Doug Keyes examines the turning of the pages and captures layers of knowledge stacked upon itself over time, leaving an impression of collective memory for the viewer. Paul Sundberg shows cumulative highlights by multiple readers on the pages of "Howl" by Allen Ginsburg. Kent Rogowski's photograph of a compilation of books with rainbows covers creates a larger portrait of human emotion and hope. Mary Ellen Bartley and Cara Barer explore books at close range, revealing striated, abstract compositions; Kerry Mansfield's Expired series celebrates the journey library books have traveled, and creates a portrait of the communal evidence left behind.
Well Read explores artistic interpretation of the book as an object in a multitude of forms and observations.