2011 Thesis Exhibition & Alumni New Work
Andy Cox, Michael Clements
On view: June 3 – July 15, 2011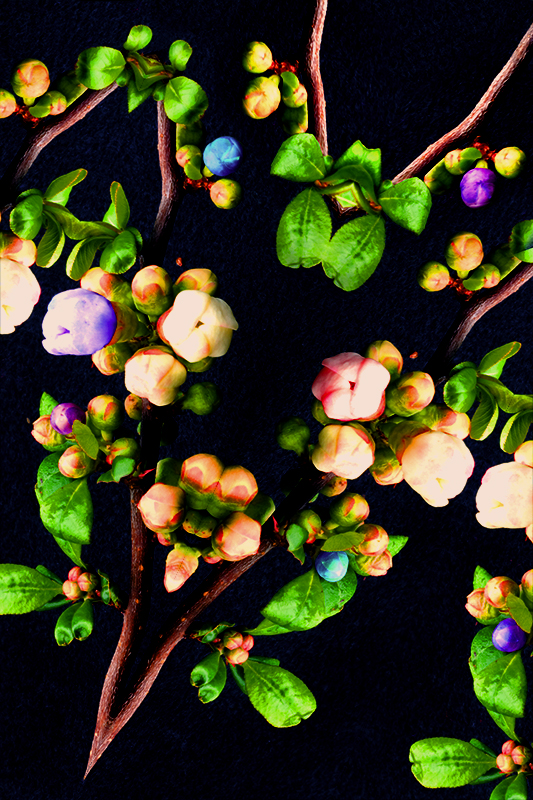 Artists' Reception, Graduation & Lectures: June 3, 6-9 PM
Every year the Photo Center celebrates the graduates of the Certificate in Fine Art Photography program through a comprehensive exhibition of their thesis work. Each thesis project consists of a cohesive series of photographs, a visual and conceptual manifestation of a focused subject. These works not only mark the culmination of a year's worth of artistic practice for each artist but they also represent a new generation of Seattle-based artists.
Taking its inspiration from a short science fiction story Spectral brings to life scenes and events surrounding the arrival of unknown objects that infect and transform their landscape. Using an analog medium format camera Michael Clements's photographs bring this fictional world to life in a strange and haunting way.
Andy Cox's series of color photographs entitled Replicas, presents reproductions of landscape art, still lifes and murals in the outdoors. His replicas challenge whether pictures, murals and painted surfaces beautify or whether they are artificial and idealized. His images express a longing for interaction with the outdoors. These photographs were taken in England, the Pacific Northwest, and in Colorado.
Alumni New Work Exhibition
The Photo Center is the epicenter for photography in Pacific Northwest, having shaped and facilitated outstanding photographic practice for over 20 years. In conjunction with this year's Thesis Exhibition, the Center will be showcasing new works by alumni of our Certificate Program. This exhibition unites several generations of picture-making in one gallery space, bringing light to Photo Center graduates who are now thriving contemporary artists and vital members of the national and international art community.
Artists: Lisa Ahlberg, Jennifer Brendicke, David Edelstein, Paul Ford, Daniel Gregory, Alexis Henry, Kim Hood, Karen Howard, Jolanta Kotlarczyk, Jeff Krewson, Maylee Noah, Jane Patterson, David Regal, Jenn Reidel, Eberhard Riedel, Laurel Schultz, Ken Shimizu, Michael Stadler, Jennifer Stanton, Luke Strosnider, Cheryl Hanna-Truscott, Cass Walker, Eva Sköld Westerlind, Gina White, Chris Williams, Linda Wilson, Ellen Witebsky & Loewyn Young