Social Order:
Women Photographers from Iran, India and Afghanistan
On view: October 26 – December 15, 2012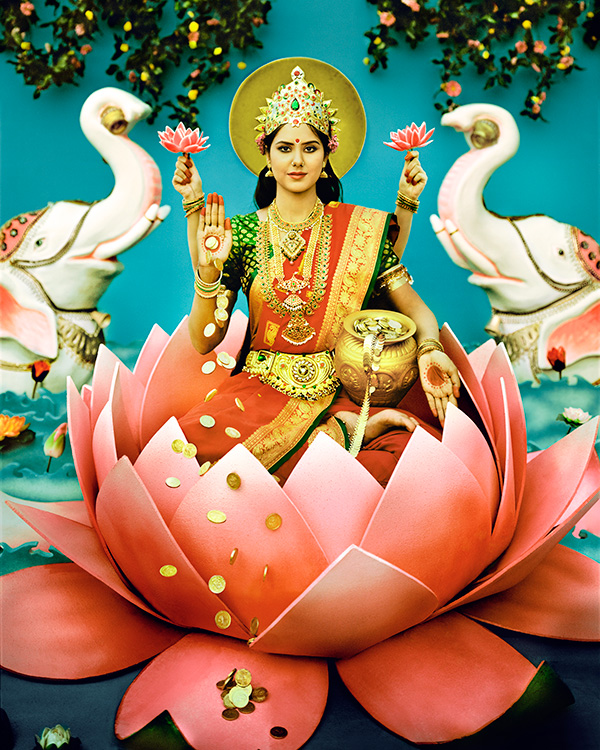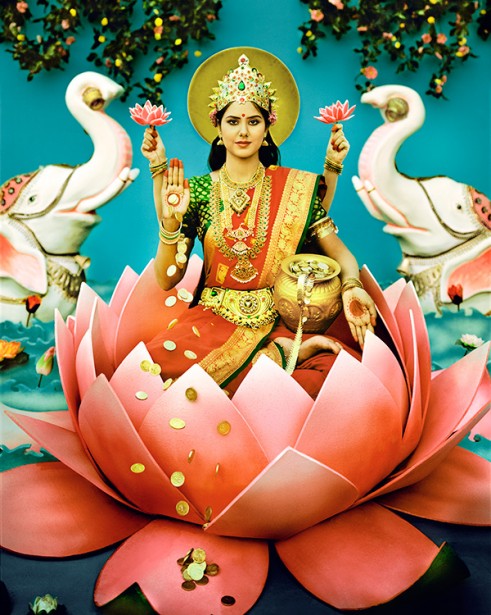 Artists' Reception: Thursday, November 8, 6-8 PM
Bollywood Seattle Dance Performance by Corinne: 7 PM
Artists: Shadi Ghadirian, Priya Kambli, Annu Palakunnathu Matthew, Gazelle Samizay, Manjari Sharma
Social Order: Women Photographers from Iran, India and Afghanistan features five contemporary women artists whose work explores the role of women in the context of cultural constructs, religion, censorship, and the media. Each of these artists has left an important mark on the world of contemporary photography through their courageous and relevant work.
From Priya Kambli's visual explorations of the transience and split cultural identity caused by the act of migration, to Annu Palakunnathu Matthew's play on her individual "otherness," this exhibition draws powerful parallels and invites us all to reconsider our personal roles as advocates of tolerance and diversity in our own cities.
Shadi Ghadirian is an Iranian contemporary artist who was inspired by the studio portraiture first introduced to Iran in the late 19th century under the Qajar dynasty (1794-1925). Ghadirian employs painted backdrops and juxtaposes fashions of the day with modern elements. She says of her work, "My pictures became a mirror reflecting how I felt: stuck between tradition and modernity." www.shadighadirian.com
Gazelle Samizay was born in Kabul, Afghanistan and now resides in the US. Her photographs and videos have been exhibited throughout the US and internationally. Samizay is a recipient of the Princess Grace Experimental Film Honoraria and the 1985 Graduate Fellowship in Arts and Humanities, among others. She received her Master's in Fine Arts in photography at the University of Arizona. www.gazellesamizay.com
Annu Palakunnathu Matthew was born in India and is a 2012 Fullbright award recepient. Her recent exhibitions include Sepia International, New York City, the RISD Museum, Newark Art Museum, Newark, NJ, 2009 Guangzhou Biennial of Photography, China, 2006 Noorderlicht Photo Festival in Netherlands and the 2005 Le Mois de la Photo à Montréal Photo Biennale in Canada. www.annumatthew.com
Manjari Sharma was born and raised in Mumbai, India. Sharma is one of the most important emerging photographers today and a Critical Mass Top 50 winner, PDNedu featured photographer, and recepient of ASMP and IPA Lucie Awards.Manjari's work has received press from The Morning News, Burn Magazine, 1000 Words, Flak Photo, Fraction Magazine, among many others. www.manjarisharma.com
Priya Kambli was born and raised in India. For Kambli photography is a means to bridge the gap between two cultures, come to terms with the effects of displacement, and to illuminate connections between the past and the present. She earned her M.F.A. in photography from the University of Houston and received her B.F.A. at the University of Louisiana, Lafayette. www.priyakambli.com
This exhibition is in response to SAM's exhibition Elles: Women Artists from the Centre Pompidou, Paris SAM. Photo Center NW is pleased to be a community partner in Elles: Seattle. Join us in this city-wide celebration of women artists.  Click here to see the full schedule.
Click Here: Social Order Press Release
Click Here: Social Order Education Guide
This exhibition is generously sponsored by: