Rachel Papo
Serial No. 3817131
On view: March 2 – 30, 2007
Rachel Papo is an Israeli who was born in 1970 in Columbus, Ohio but was raised in Israel. She began photographing as a teenager and attended a renowned fine-arts high-school in Haifa, Israel. At age eighteen she served in the Israeli Air Force as a photographer. These two intensive years of service inspired her current photographic project titled after her own number during service — Serial No. 3817131.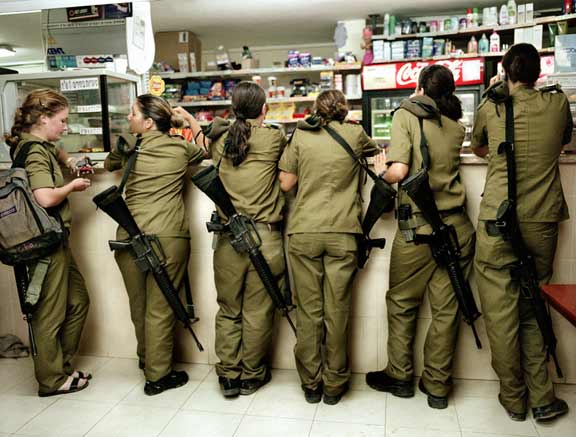 Revisiting her experiences as a soldier in the Israeli Defense Forces, Rachel Papo has brought forward a series of photographs that has caught the eye of many with its timelessness, universality and beauty. She reveals the soldier, often caught in a transient moment of self-reflection and uncertainty, as if questioning her own identity. The expected existence of the confident and nationalistic soldier is replaced by moments that disclose a personal, complex and delicate spectrum of emotions.
Papo earned a BFA in Fine Arts from Ohio State University in Columbus (1991-96), and an MFA in Photography from the School of Visual Arts in New York City (2002-05). Rachel is represented by Paul Kopeikin Gallery in Los Angeles, where her first solo show was recently on display.