Question Bridge:
Black Males & Seen: an exploration of the Inside and the Out, the Then and the Now, by the (still) Invisible Men
On view: January 16 – March 8, 2014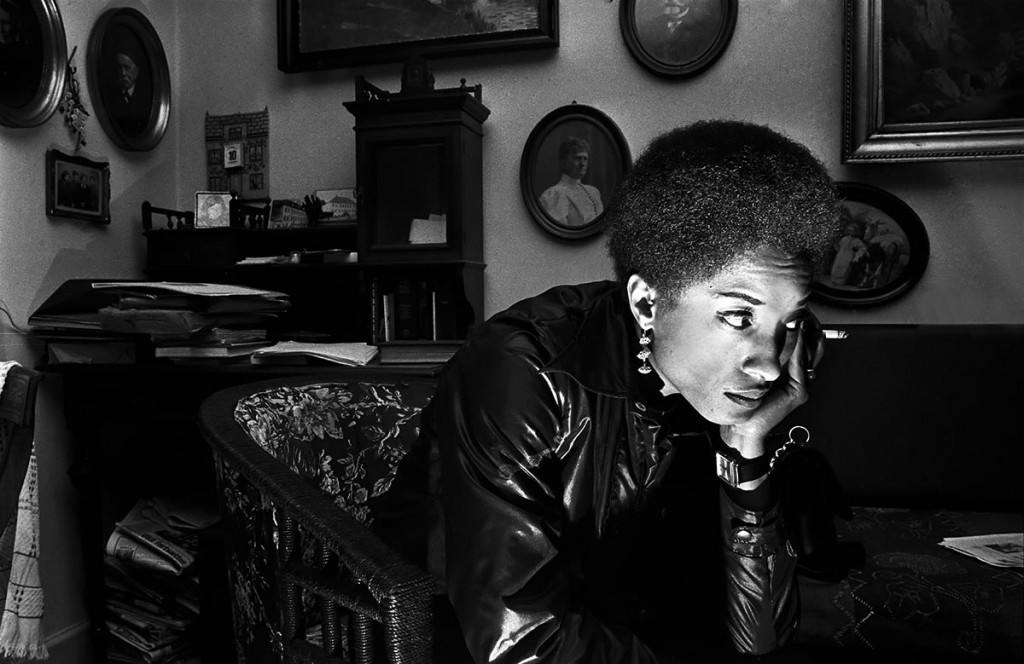 Opening Reception: Thursday, January 16, 6-8 PM

Lecture: Hank Willis Thomas, January 22, 6:30 PM
Lecture Tickets: $10, $8 Members

Reading: Aaron Dixon, January 25, 2 PM. Free and Open to Public
(co-founder & Captain of the Seattle chapter of the Black Panther Party)
Question Bridge: Black Males is a project that explores critically challenging issues within the African American male community by instigating a trans-media conversation among black men across the geographic, economic, generational, educational and social strata of American society. Question Bridge provides a safe setting for necessary, honest expression and healing dialogue on themes that divide, unite and puzzle black males today in the United States. Question Bridge: Black Males was created by Chris Johnson, Hank Willis Thomas, Bayeté Ross-Smith, and Kamal Sinclair.
Question Bridge: Black Males – Project Trailer from Question Bridge on Vimeo.
To learn more about Question Bridge and to share your voice visit www.questionbridge.com
In addition to Question Bridge: Black Males, PCNW simultaneously presents Seen: an exploration of the Inside and the Out, the Then and the Now, by the (still) Invisible Men, curated by Maikoiyo Alley-Barnes, with Michelle Dunn Marsh and Ann Pallesen of PCNW.
The photographs within this exhibition were selected from images submitted by men of African diasporal descent in the Northwest. The call was announced through word of mouth; social media; promotional support through CD Forum, Northwest African American Museum, Seattle Art Museum; and hand distribution of 1,000 postcards over a five-week period.
Seen photographs submitted by: Aaron Dixon, Al Doggett, Ari G., Brian Keith Pitts, Brian K. Wells, Darrell L. Goodwin, Dave Kennedy, David Mayden, Isaiah Bojia, Jacky Gotin, James Morton, Jay Taylor, Kiflom Bahta, Keith Livers, Larry Gossett, Preston Wadley, Ray Tucker, Robert Wade, Scnex Scnex, Tougo Koh-Wells, Toryan Dixon, Yadesa Bojia, Yegizaw Michael, Yonnas T. Getahun, Zorn B. Taylor
Seen Curators: Alley-Barnes, a maker and facilitator known for curatorial explorations through Punctuation Gallery in Seattle from 2009-2011 and for his long involvement in the visual representation of Shabazz Palaces, was one of the nine muses in Mark Mitchell's Burial, which was on view at the Frye Art Museum fall 2013; his own work was on display at the Frye in 2012 as part of The Black Constellation, featured in Moment Magnitude. Dunn Marsh is executive director of PCNW; Pallesen has been gallery director at PCNW for 18 years and is responsible for dozens of exhibitions bringing new or otherwise unseen work to Seattle.
We gratefully acknowledge the following people for their support of Question Bridge: Black Males and Seen:
Anonymous
Lisa Ahlberg and Geoff Mirelowitz
Dabi Stathakopoulos
Mariane and Pierre Lenhardt
Lisa Goodman and Josef Vascovitz
Projection courtesy of Mike Gurley/Canon Realis Projector