"Notions of Home"
On view: September 14 – December 10, 2017
Opening reception: September 14
Members preview & tour 5pm | Public Opening 6pm
Notions of Home speaks to the complex realities of what home means for each individual, within our city, and in America today. "Home" encompasses a sense of identity that could be formed by blood, tribe, race, sexual orientation, gender, religion, or statehood; a geographic environment; a physical structure; our planet, and so much more. As many in our city face a scarcity of affordable living, or a change in paperwork and policies affecting their ability to call a place home, we look to photography to do what it does best: engage, reveal, provoke, and elucidate various viewpoints on this topic.
Featured Notions of Home artists include:
Corey Arnold, Will Austin, Tim Barney, Zack Bent,  Erin Elyse Burns, Elinor Carruci, Adrain Chesser, Neil Chowdury, Annabel Clark, Elliott Erwitt, Joe Freeman, Paulo Gonzales, Cian Hayes, Daniel Hawkins, Thomas Holton, Eirik Johnson, Hiroyo Kaneko, Lisa Kereszi, Natalie Krick, Harini Krishnamurthy, Chris Letcher, Emily Hanako Momohara, Annie Marie Musselman, Canh Nguyen, Anna Ream, Jenny Riffle, Serrah Russell, Ross Sawyers, Robin Schwartz, Rafael Soldi, María Sprowls, Peggy Washburn, Eva Sköld Westerlind, and others.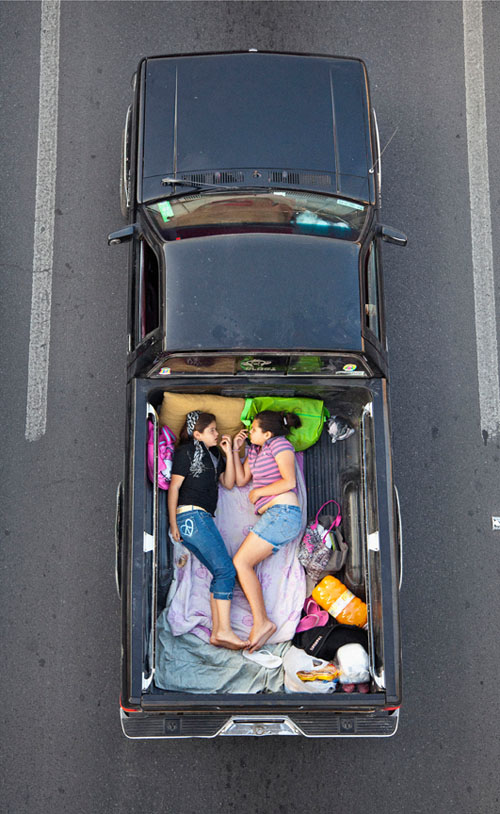 Public Programs:
Sunday, September 10
2:00pm at Frye Art Museum , 704 Terry Ave. Screening of "The Mexican Suitcase" and panel discussion, presented by the Consulate of Mexico in partnership with PCNW and Frye Art Museum.

Notions of Home Exhibition Opening Reception: Thursday, September 14 5:00pm Members Preview and Tour | 6:00pm Public Opening
NW Film Forum Screening: "The Shadow of the House," a documentary on Abelardo Morell: Wednesday, September 20 | 7:45pm at Northwest Film Forum, 1515 12th Ave. FREE for PCNW members. PCNW members may reserve tickets here; become a member today
"Notions of Home" class with Molly Landreth
Thursdays, Sept 21-Nov 30 6-9pm $700, register here
Lecture: Abelardo Morrell
Friday, September 29 6:30-8:30pm
PCNW Benefit at Canvas, 3412 4th Ave S
Friday, October 13, 5:30pm tickets $250
Conversation with Zack Bent and Erin Elyse Burns
Thursday, October 19, 6:30pm
Presentation by PCNW faculty Carina Del Rosario on her "Passport Office" installation
Saturday, October 21, 3:00pm at King Street Station, 303 S. Jackson Street
Introduction to Visual Literacy
with Daniel Gregory
Thursday, October 26 6:30-8:30pm
Reading Photographs (Members Only)
Saturday, November 18 2:00-3:00pm
Conversation with Zack Bent
and Erin Elyse Burns
Thursday, October 19 6:30-8:30pm
Conversation with Canh Nguyen
and Megumi Shauna Arai
Thursday, November 9 6:30-8:30pm
Reading Photographs with PCNW Executive Director Michelle Dunn Marsh
Saturday, November 18, 2:00pm  (Member exclusive: Join today!)
Artist Lecture with Elinor Carucci
Friday, December 8 6:30-8:30pm
Masterclass with Elinor Carucci
Saturday, December 9, 12:30pm limited to 12 people, $250, register online
Unless otherwise noted, events are held at PCNW, 900, 12th Avenue Seattle, and FREE with RSVP to pcnw@pcnw.org, courtesy of 4Culture and Seattle Office of Arts & Culture