Rock & Roll
Jini Dellaccio
On view: November 1 – December 16, 2011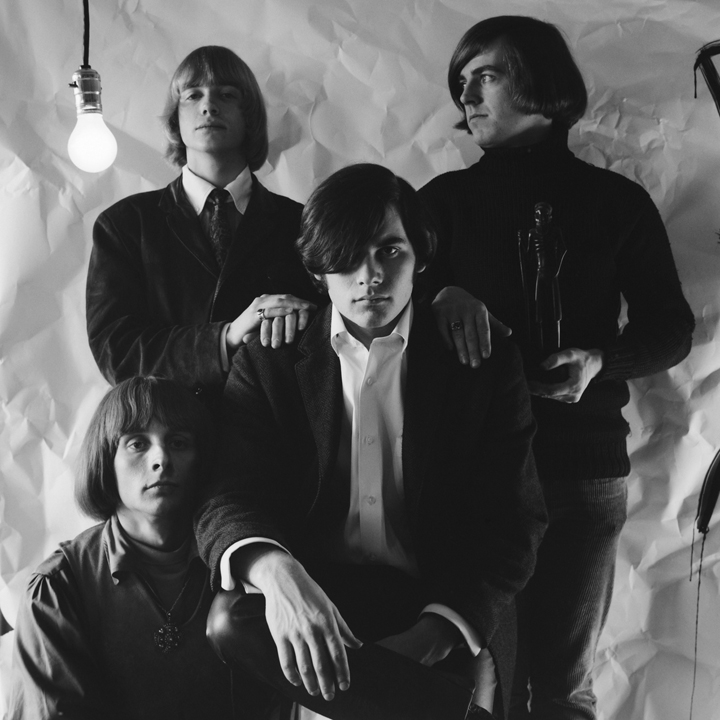 Artist's Reception: Thursday, November 10, 6-8 pm
Music by cellist Lori Goldston.
Jini Dellaccio was born in 1917 in rural Indiana. As a teenager during the Great Depression she played saxophone with the "Girl Groups" of that era, giving her a lifelong affinity for the scruffy musicians that would later become the focus of her work.
Following formal studies at the Art Institute of Chicago, Dellaccio relocated to California to work as a fashion photographer. She subsequently moved to Gig Harbor, Washington and began to document the provocative proto-punk garage bands emerging in the neighboring Northwest working class industrial towns of Bremerton and Tacoma.
Dellaccio brought a remarkable degree of sophistication to her portraits of blue-collar rock musicians of the early-to mid-60's. Her iconic images of seminal Northwest rock 'n' roll bands such as the Sonics, Wailers, Daily Flash, Don and the Goodtimes, among countless others, capture both the aesthetics and attitudes of these influential groups. Many of Dellaccio's photographs were shot among the lush landscape of her Gig Harbor property, and reflect the conventions of the dominant "Northwest School" art movement of the region. Her candid concert photographs – featuring local groups as well as legendary touring acts including the The Who, Yardbirds, Mitch Ryder and the Detroit Wheels – mirror the raw, energetic, and often menacing music that characterized early Northwest rock 'n' roll.
Jini Dellaccio is now 94 years old and lives in Seattle, WA. A limited edition monograph of her work "Rock & Roll" accompanies this exhibition and is available through the Photo Center.
Related Workshop: Documenting Live Music with Lance Mercer
November 16, 17, 20.