Cheap Shot Plastic Cameras
The Low Tech of High Art
On view: November 2 – 28, 2007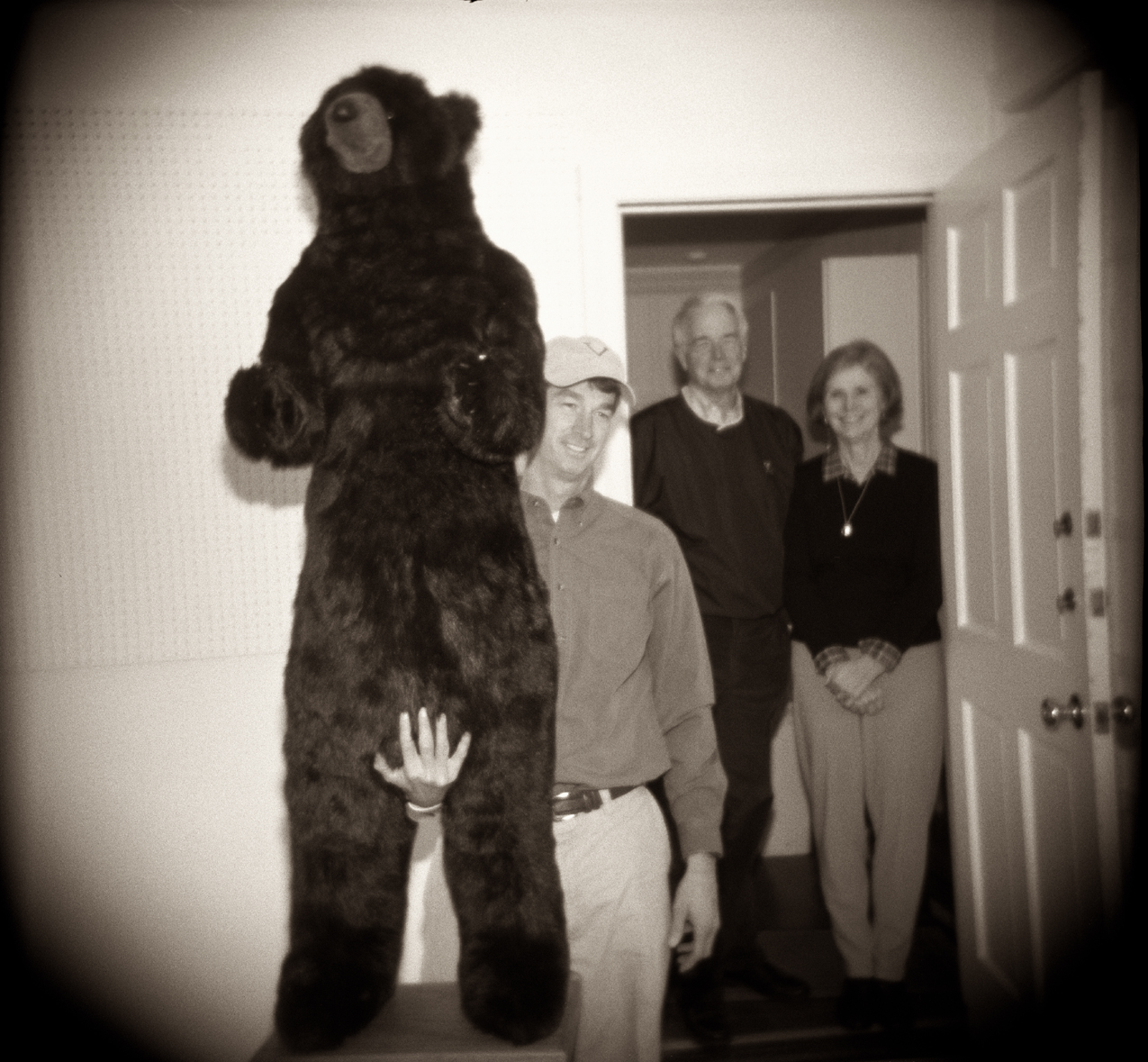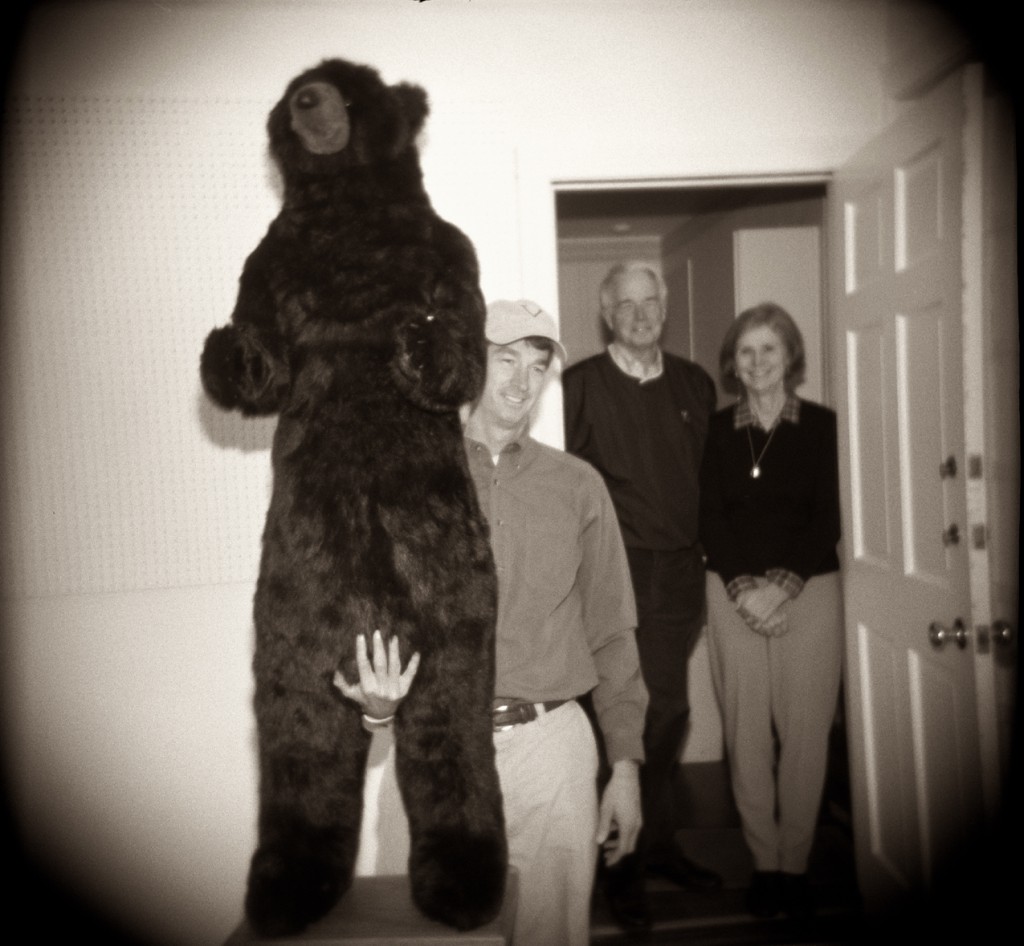 Featuring: Michelle Bates, Susan Burnstine, Rosanna Salonia, Gordon Stettinius, Jennifer Shaw, and Shannon Welles
The exhibition, Cheap Shot: the low tech of high art, refers to the making of stellar art with inexpensive toy cameras, roughly a $20 commitment. These cameras can reveal mysterious ways of interpreting the world around us, even with light leaks, irregular vignetted corners and soft focus at times. These artists shoot their surroundings through their various types of plastic camera lenses. The photographs range from simple humorous snap-shot like moments to contemplative wonders of the natural and traveled world. What else do these six artists have in common besides their plastic camera lenses? They are all well accomplished and have been sharing their work at the many portfolio review events throughout the country, such as Photolucida in Portland, Review Santa Fe, & Fotofest in Houston. The international portfolio review events are fantastic direct avenues for sharing work and networking with the larger photography community in the U.S, including artists, well known curators, museum directors and gallery owners! It was through these gatherings that this show of plastic camera imagery came together by PCNW's Gallery Director. Each artist's vision is unique and printing techniques vary with toners, beeswax and varnished finishes.
Michelle Bates, well known in Seattle for being a Holga Camera Fanatic, has shown her work in solo exhibitions in the Pacific Northwest, Los Angeles and Israel ,and in group shows in New York, Texas, California, and Italy. Her work ranges from fun and quirky to subtle and organic photographing urban nature. She has photographed for weekly newspapers, album covers, performers, artists, and many others. Michelle has presented lectures and workshops on plastic and toy cameras around the US, including to the Society for Photographic Education, SF Camerawork, and the Creative Center for Photography. Her book, "Plastic Cameras: Toying with Creativity" was published in late 2006 by Focal Press. She teaches at the Photographic Center Northwest, the Julia Dean Workshops (LA) and at International Center of Photography in New York.
Los Angeles based photographer, Susan Burnstine, builds homemade medium format cameras and lenses out of plastic, vintage camera parts and random household objects. Effects are created entirely In-Camera. The result of this creative endeavor is apparent in her series, On Waking Dreams. It explores that fleeting moment between dreaming and waking–the blurred seconds in which imagination and reality collide. Susan earned B&W Magazine's Excellence Award for the 2006 Portfolio Contest, and she's been featured in Black and White Photography Magazine, Shots Magazine, Professional Photographer Magazine, Kamera & Bild Magazine, Camera Arts and has been nominated for the 2007 Aperture West Book Prize.
In Rosanna Salonia's universi series, nature, beauty and human folly are explored. She wanders the earth searching for magic which she sometimes is able to capture through her Holga lens and her serendipitous manipulations. She is interested in capturing the sublime qualities of an experience and bringing them to the viewer in the most sensual manner she is able to concoct. Her gelatin silver prints are manipulated with a variety of photographic and household materials – pure beeswax allows her to encapsulate, preserve and solidify the photographic objects she creates. Often these are presented in found wooden boxes, allowing the viewer to touch and smell as well as see and feel.
Hailing from Milan, Italy, Rosanna receives a BFA in Fine Art Photography and a BA in Art History from the University of Arizona, Tucson, in 2000. Her works have been exhibited and published in the US, Argentina, Italy, France, Germany, the UK, and Japan. They can be found in the permanent collections of institutions such as the Museum of Fine Art in Houston, The University of Arizona Special Collections, the Kiyosato Museum of Photographic Arts in Japan, and the International Center of Photography in Verona, Italy.
In walking with her camera, Jennifer Shaw of New Orleans, finds the act of seeing a process of emotional intuition. Her images serve as evidence of her strange and wonderful findings.
Shaw photographs with the toy Holga camera; it's simplicity lends spontaneity to the act of photographing. It offers little control in making exposures, but she has learned to compensate for this in the darkroom. She creates images that transcend literal description, to provoke an emotional response to the subject matter, be it landscape or shadow or car. Shaw conveys a sense of time and place that is beautiful and sensual and serene. She received her BFA from Rhode Island School of Design, in 1994. She currently works as a freelance photographer, with a concentration on her personal work and custom portraiture. She teaches photography part-time at the Louise S. McGehee School. Jennifer's work has been featured in B&W Magazine, Shots, Light Leaks Magazine and The Sun. Her photographs have been exhibited internationally, and are held in both private and public collections, including the Huntsville Museum of Art, the New Orleans Museum of Art and the Ogden Museum of Southern Art.
Gordon Stettinius has been using the Diana and Holga Cameras and other low tech and vintage box cameras for nearly twenty years. Gordon's images are from a diaristic body of work entitled Gord Is Dead. These photos are a medley of a sort. In his life, there are children and loved ones and juice spills and helium voices. Just beneath the surface though, is sentimentality and concern and, of course, some unsightly weight gain and then probably incontinence. The images are evocative of response in and of themselves. As the images mingle through the modern miracle of editing, they create various undertones and arrive at all manner of daunting syllogisms. Gordon Stettinius lives and works in Richmond, Virginia where he teaches in the Art Department at Virginia Commonwealth University. His toy camera work has been featured commercially on book jackets and CD covers and national magazines. This year Gordon has exhibited his work in solo shows in Virginia and New York and has been included in the Noörderlicht Festival in the Netherlands as well in various group shows.
Seattle photographer Shannon Welles strives to make palpable the whispers of secrets and history held in a place. Her work primarily stems from stillness, and she is drawn to old worlds, abandoned places, spiritual haunts and mystical spaces. The camera becomes a tool for distillation, a visual listening device, an interpreter, tapping into a world long gone for the briefest of moments. She is in love with her toy cameras, turning her back a bit on modern technology. In doing so, a more intimate image making process has emerged. The unique lith prints she creates are then finished with a beeswax coating and mounted on thin wood. Her work has been in exhibitions in the Northwest and she is head of Seattle's SlideLuck Potshow, and has been published in Lightleaks Magazine.