All Power: Visual Legacies of the Black Panther Party
On view: April 20 – June 10, 2018
Opening reception: April 20
Members preview & tour 5pm | Public opening 6pm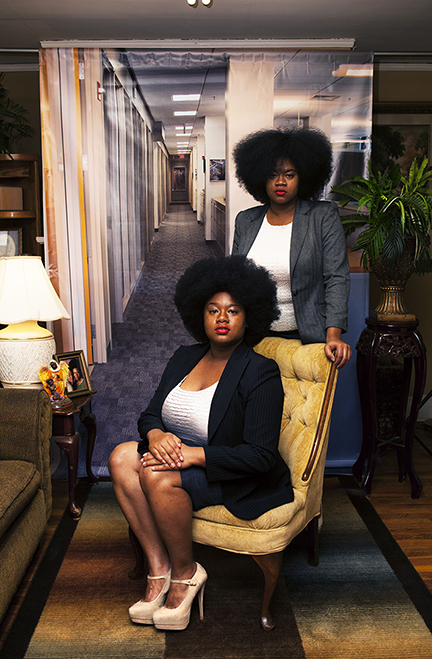 All Power: Visual Legacies of the Black Panther Party is drawn from a book of the same name and showcases a select group of contemporary black artists, including emerging and internationally acclaimed practitioners, women and men spanning twenty-two to seventy years of age, who have been informed or influenced by The Black Panther Party for Self-Defense.
Formed in 1966 by Huey Newton and Bobby Seale, two students at Laney College in Oakland, California, and active for less than twenty years (1966–1982), the Panthers indelibly pierced the public consciousness through its visual code and social platforms. 2018 marks the 50th anniversary of the founding of the Seattle chapter, the first outside of California, and PCNW's presentation is timed to that.
Exhibiting Artists: Maikoiyo Alley-Barnes, Endia Beal, Sadie Barnette, Bruce Bennett, Ouidakathryn Bryson, Howard Cash, Emory Douglas, LaToya Ruby Frazier, Kris Graves, Ayana V. Jackson, Christopher Paul Jordan, Kambui Olujimi, Lewis Watts, Carrie Mae Weems, Dr. Deborah Willis, Hank Willis Thomas, and Robert Wade.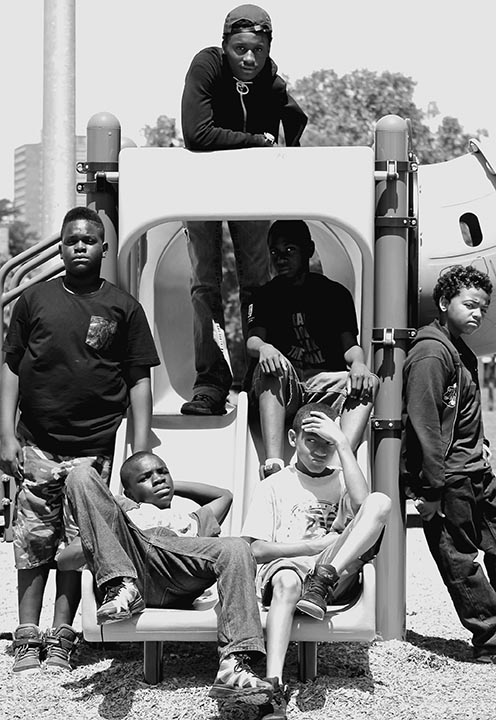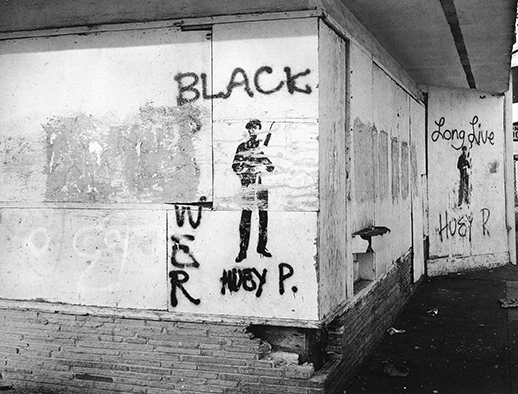 Related Public Programs:
The following related programs have been developed in collaboration with the Frye Art Museum by Negarra A. Kudumu, Manager of Public Programs. They include a 3-part discussion series examining the ongoing impact of the Black Panther Party's aesthetic legacies internationally, nationally, and here in Seattle. Featured speakers include artists and activists Royal Alley-Barnes, Endia Beale, Yadesa Bojia, Councilman Larry Gossett, Ayana V. Jackson, and Robert Wade.
Sunday, April 22, 2 pm: International Impact, moderated by Negarra A. Kudumu, Frye Art Museum Manager of Public Programs
Saturday, May 19, 2 pm: National Impact, a conversation
Saturday, June 9, 2 pm: Local Impact, moderated by Michelle Dunn Marsh, Executive Director & Curator of Photographic Center Northwest
Check fryemuseum.org/all-power for more information.
All Power at the AIPAD Photography Show:
All Power: Visual Legacies of the Black Panther Party has been chosen by the Association of International Photography Art Dealers (AIPAD) to be on view at its annual art fair, The Photography Show, April 5-8, 2018, Pier 94, New York City.