Call For Entries…
Musings:
18th Annual Photo Competition Exhibition
Juror: John Bennette, Curator and Collector
Deadline: May 18, 2013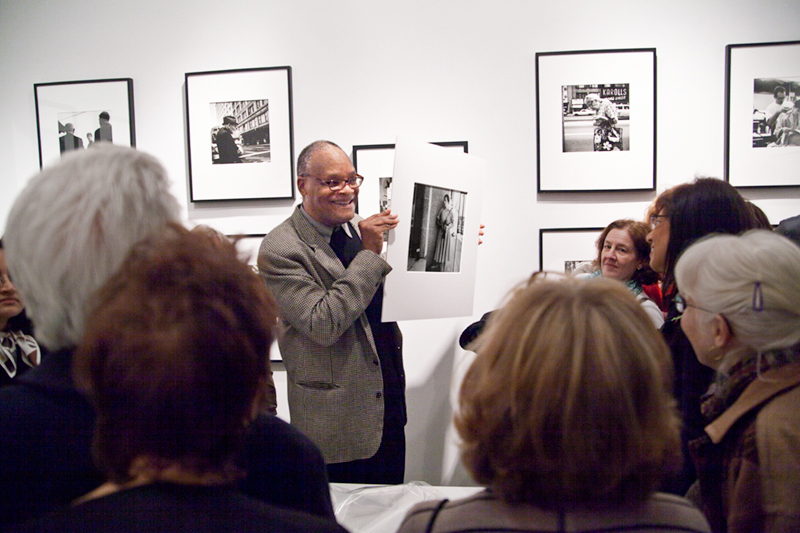 The Photo Center NW is pleased to announce Musings: 18th Annual Photo Competition Exhibition, and our esteemed juror, John Bennette. This year the theme is open and images from a cohesive body of work and an artist statement are encouraged in your entry. Selected entries will be exhibited in Seattle, WA at the Photo Center August – Mid September 2013. All photo processes are welcome.  Artists will be responsible for shipping their framed work to and from the gallery.
JUROR
John Bennette is a collector, curator and champion of artists. Bennette has written for a number of publications including 21st Journal of Photography. He has been a portfolio reviewer at events including Fotofest, Rhubarb-rhubarb, Photolucida and Atlanta Celebrates Photography. He works with the committees of a number of charity based photography groups including FWAB. Bennette curated several exhibitions for the Hearst Corp., including the Hearst 8×10 Photography Biennial. He has juried exhibitions around the country such as Slow Exposures in Georgia. Bennette was former Art Director and Art Editor for South by South East Photography Magazine. Follow Mr. Bennette's blog or his Facebook Page to see some of his Musings.
AWARDS
First Place Award:
$1000 cash & $75 Blurb Gift Certificate
(sponsored by Blurb Inc.)
Second Place Award:
$500 Glazer's Gift Certificate & $75 Blurb Gift Certificate (sponsored by Glazer's Camera)
Third Place Award:
$250 cash & $75 Blurb Gift Certificate
(sponsored by Panda Lab)
ELIGIBILITY:
International. The competition is open to all photographers.
HOW TO ENTER
Click Here for CAFE online entry process.
DEADLINE: May 18
All entries must be entered into CAFE by May 18, 2013
ENTRY FEE
The entry fee is $42 for 4 jpgs (minimum). You may add additional jpgs for $7 each, up to 12 total. You must submit a minimum of 4 images to be reviewed and we encourage an artist's statement. Payment must be in U.S. Dollars. Entry fees are non-refundable. This juried show is our gallery program's annual fundraiser and the entry fees help to support our gallery program offerings throughout the year.
NOTIFICATION:
A list of accepted artists will be posted on this page in late June 2013. Selected artists will be notified by email and telephone. The framed work will need to arrive by July 27th.
Results
Exhibiting Artists: Kathryn Abarbanel, James Arzente, Monique Atherton, Susan Barnett, Philip Basaric, Sheri Behr, Logan Bellew, Susan Berger, John Berner, Thomas Bittner, Marian Bodart, Amanda Boe, Stephanie Brunia, David Burnham, Tuan Cao, Catherin Colaw, Leonard Correa, Francis Crisafio, Ben Davis, Francisco Diaz, Kim Felsher, Bill Finger, Dean Forbes, Terri Garland, Candace Gaudiani, Roger Generazzo, Jennifer Georgescu, Jason Gorbel, Arthur Grossman, Satu Haavisto, Erik Hagen, Ben Hillyer, Canbra Hodsdon, Sarah Hoskins, Ellie Ivanova, Doreen Kilfeather, Allyson Klutenkamper, Jarvi Kononen, Barbara Kyne, Wendy Levine, Yijun Liao, Cyriaco Lopes, Cary Loving, David Lykes, Keenan, Joshua MacCracken, Danea Males, Ben Marcin, Jen Mitsuko, Robert Moran, James Morton, Charlotte Niel, Liz Obert, Michael Okeefe, Michael Ortiz, Allen Palmer, Angela Prosper, Anna Ream, Marilyn Rogers, Doug Rosenoff, Stephen Rusk, Serrah Russell, Wendy Sacks, Saxon, Richard, Bryan Schutmaat, Jim Simandl, Paul Sisson, Terry Towery, Britland Tracy, Alison Turner, Tom Vani, Andrew Waits, Brett Walker, Cass Walker, Jacqueline Walters & Joanna Yoder
COMMISSION:
Work selected by the judge for the juried show will be exhibited at the Photo Center NW. All sales of work in the juried show will be conducted by Photo Center NW and the Photo Center will retain a 40% commission on all work sold.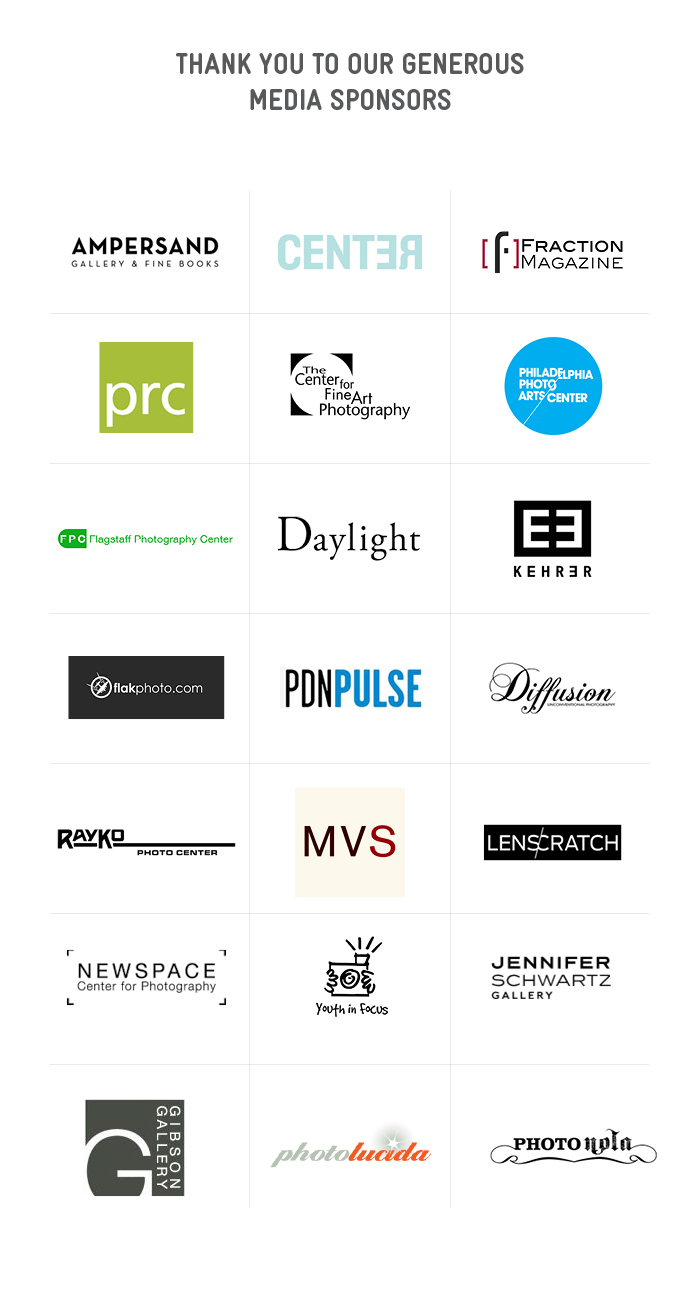 YOUR RIGHTS:
You will retain all rights to any photograph you submit, including ownership if applicable. If your image is selected for the juried competition exhibition, you grant Photo Center NW a nonexclusive right, in perpetuity, to: Use, in connection with the current Annual Photo Competition Exhibition, your name, city, state and country of residence in Photo Center NW promotions and publications. Use, in connection with the current Annual Photo Competition Exhibition, your image on partner and third party promotions and publications. Keep the files provided, and to archive the images in electronic forms, so that your photos can be used in connection with the current Annual Photo Competition Exhibition. As conditions of this permission, Photo Center NW shall credit all photographs with the caption "C Person's Name."
PAST JURORS
1995 – Duane Michals, Artist
1996 – Joyce Tenneson, Artist
1997 – Jock Sturges, Artist and Trevor Fairbrother, Curator, Seattle Art Museum
1998 – Keith Carter, Artist
1999 – Linda Connor, Artist, Educator
2001 – Chien-Chi Chang, Photographer, Magnum Photos
2002 – Michael Kenna, Artist
2003 – Anne Wilkes Tucker, Curator, Museum of Fine Art Houston
2004 – Roy Flukinger, Curator, Harry Ransom Center
2005 – Mary Virginia Swanson, Consultant, Educator, MVS
2006 – Paul Kopeikin, Paul Kopeikin Gallery
2007 – Charlotte Cotton, Curator, Los Angeles County Museum of Art
2008 – Rod Slemmons, Director, Museum of Contemporary Photography
2009 – Jen Bekman, Jen Bekman Gallery, 20×200
2010 – Denise Wolff, Editor, Aperture
2011 – Karen Irvine, Curator, Museum of Contemporary Photography
2012 – W.M. Hunt, Collector and Curator
1ST PLACE WINNERS
1995 – James Soe Nyun
1996 – Phil Borges
1997 – Trina Kyounghui Yi-Weston
1998 – Lisa Hohlfeld
1999 – Frank Noelker
2001 – Sarah Oehl
2002 – Nanette Vinson
2003 – (tie) Cat Gwynn & Patricia Sandler
2004 – Dennis Chamberlin
2005 – Peter de Lory
2006 – Joelle Jensen
2007 – Sung Jin Park
2008 – Sally Ketcham
2009 – James Luckett
2010 – Adam Satushek
2011 – Laura Plageman
2012 – Lauren Marsolier
TESTIMONIALS BY PAST EXHIBITORS
Through the competition and exhibition at PCNW, it was great chance for me to expose my works widely at people. Not only PCNW has good gallery, but many famous jurors, critics, and gallerists come around and see my works. Also, it was a good step to start to exhibit my works in USA, and I got the cover photo of The Stranger newspaper in Seattle! – JeongMee Yoon, NY
Last year I had the good fortune to learn about PCNW's Annual Photographic Competition Exhibition, titled "Please Ring Bell" juried by Rod Slemmons. The high quality of the resulting exhibit, and the professional manner in which all details were handled by PCNW personnel was very high. My only regret was that I was not able to attend Mr. Slemmons' lecture. – David Paul Bayles, Corvallis, OR
Being selected for first place by Paul Kopeikin helped me gain greater exposure for my work, particularly on the West coast. I am proud to have the exhibition and award on my resume. I had a chance to visit PCNW last April and was very impressed with the staff and the high quality exhibitions they consistently host. – Joelle Jensen, Brooklyn, NY
I was in the "Resonances" show juried by Paul Kopeikin in July of 2006. Having three of my animal photographs from my March 2006 trip to Oaxaca with Mary Ellen Mark chosen by such a renowned gallery director confirmed the importance of taking that photographic seminar with her. Just this month (February 2009), I received a request to send six photos to her from that trip for possible inclusion in a traveling show in Mexico as well as in a permanent collection in Oaxaca. – Toni Bennett, Seattle, WA
I was honored to be chosen by Paul Kopeikin to take part in the 11th annual Photographic Center Northwest juried show. He selected three pieces from my Domesticated series, two of which were sold during the show. I went on to become a represented artist at the Kopeikin Gallery. The entire experience was overwhelmingly positive and led to some very nice opportunities. – Amy Stein, New York City
I was chosen by Charlotte Cotton for UP & NOW! "07. To have the work recognized by someone like Ms. Cotton have helped generate additional awareness about the plight of the women and children in my project Brothels and Fundamentalism. – Kate Orne, NY, NY
Having my work juried into a show last summer by Rod Slemmons meant a great deal to me. Working in social and political satire is probably the most unpopular genre to work in, yet Mr. Slemmons selected my work for this important show. His encouragement helped me to continue working in a genre that rarely pays off financially, yet is rewarding on many other levels. – Diane Bush, Nevada
Having had the opportunity to once again place my work in front of juror, Mary Virginia Swanson through Focused, the 10th Annual Photographic Center Northwest juried show has resulted in a very productive business relationship with her. This has led to a smart promotion strategy that has really moved my career forward. Further, the show has made me realize what a great venue the PCNW is for exhibition and I look forward to the possibility of showing more of my work there one day. – John Chervinsky, Somerville , MA
As I am working on building up my resume with new shows, I was proud to be included in the 10th Annual Photographic Center Northwest Competition, Focused, by the incredible eyes of Mary Virginia Swanson, who selected my work for the show. This became an asset to my CV. – Marc Yankus, New York City
Having been awarded 1st place (tie) in the 2003 PCNW Annual Photographic Competition by Anne Tucker was a high point in my artistic career to this point, and was certainly enhanced by her then having purchased the winning piece. Being able to include these things on my resume, I believe, has greatly contributed to how others view my work. Ms. Tucker's esteemed reputation in the photography world means that her opinions are highly regarded. Her genuine interest was conveyed both in a personal note I received from her in response to my thank you, and when I had the opportunity to meet her at Photo L.A. Many thanks to PCNW for the consistently high caliber of jurors and exhibits. – Patricia Sandler, Los Angeles, CA
The show curated by Mr. Flukinger helped me gain greater exposure and lead to my being offered other shows around the country. – John Milisenda, Brooklyn, NY
I was chosen by Anne Tucker to be in the PCNW annual contest and was given an Honorary mention and met her at the opening of the show. I then saw her again at Fotofest in 2004 and The Museum of Fine Arts in Houston, Texas has now 2 of my prints in their permanent collection. – Michelle Sank, Devon, UK
QUESTIONS?
Contact Ann Pallesen, Gallery Director, (206) 720-7222 ext. 11 or apallesen@pcnw.org