Call For Entries…
16th Annual
Photo Competition Exhibition
Juror: Karen Irvine
Extended Deadline: June 11, 2011
The Photo Center NW is pleased to announce our 16th Annual Photo Competition Exhibition, and our esteemed juror, Karen Irvine, Curator of the Museum of Contemporary Photography in Chicago. This year the exhibition theme is focused on ANYTHING related to Land or Water– open to interpretation. Selected entries will be exhibited in Seattle, WA at the Photo Center August – Mid October 2011. All photo processes are welcome. Maximum frame size is 32 inches on the longest side. Artists will be responsible for shipping their framed work to and from the gallery.
JUROR BIO: Karen Irvine is Curator and Manager of Publications of the Museum of Contemporary Photography at Columbia College Chicago. She has organized over thirty five exhibitions at the MoCP and other institutions and written essays for numerous artist monographs and publications including Art on Paper and Contemporary. Irvine is a part time instructor of photography at Columbia College Chicago. She received an MFA in photography from FAMU, Prague, Czech Republic, and an MA in art history from the University of Illinois at Chicago.
AWARDS: First, second, and third prize winners will take home $1000, $500, and $250 as well as a $75 Blurb Inc. Scrip Certificate for each winner. Photo Center gratefully acknowledges Blurb Inc., Glazer's Camera, and Panda Lab respectively for their award sponsorships.

ELIGIBILITY: International. The competition is open to all photographers.
HOW TO ENTER
1. Print out the PDF entry form from our website and fill it out legibly. Click Here.
2. Burn up to 12 jpg images on a CD – no DVDs please- (no dvd drive on our office computer-we're working on it), and include a PDF file on the CD that has your Artist Statement & Print Sizes & Print Types and Your Name. (The juror will view this PDF). Entries by email are not accepted.
3. Put everything in an envelope and mail with your payment to Photo Center NW,
16th Annual Contest, 900 12th Ave, Seattle, WA 98122. Materials will not be returned.
Mandatory details below…
• Submissions accepted via CD only (not DVD).
• Must be readable on a PC.
• Must submit a minimum of 4 jpgs, and up to 12 total.
• Jpg resolution 72 ppi, sRGB preferred, approx 1000 px wide
• Jpgs must be titled in this order: The photographer's name, correlating letter to match the printed out entry form & the title of the image.
• (for example: JohnDoe _A_Untitled.jpg)
• Required PDF file on the CD that includes your name, artist statement or project statement. This statement should be no longer than 4 paragraphs. After the statement, list the image size of your work and print type. (for example: 16 x 20, Silver Gelatin Prints). Do not send a hard copy of the statement-it won't be used.
• The CD and CD case must be labeled with the photographer's name.
EXTENDED DEADLINE: All entries must be received by Saturday, June 11,  2011 at 4:00 PM.
ENTRY FEE: The entry fee is $40 for 4 jpgs (minimum). You may add additional jpgs for $7 a piece up to 12 total. You must submit a minimum of 4 images to be reviewed with a artist's statement (digital file). Payment must be in U.S. Dollars. Entry fees are non-refundable. This juried show is our gallery program's annual fundraiser and the entry fees help to support our gallery program offerings throughout the year.
NOTIFICATION: A list of accepted artists will be posted on the gallery call for entries page on our website in late June 2011. Selected artists will be notified by email and telephone.
RESULTS: The following artists have been selected for the 16th Annual Photo Competition Exhibition. The letters below match the jpg entries. We will be in touch with each artist to confirm image selection. We will be in touch with each artist to confirm image selection and give further instructions. The framed work will need to arrive by July 29th.
Albertson, Nick (D)
Avery, Collin (C)
Barnett, Jesse Morgan (B)
Barr, Brian (C, D)
Casso, Deb (C)
Christianson, Sarah (C)
Clements, Michael (G)
Colombo, Bryan (C)
Colten, Jennifer (B)
Downer, Jeff (G, H)=(7,8)
Finley,Suzanna (A)
Gallery, Wyatt (C, D)
Gruber, Tim (A)
Jacobson, Don (E)
Kunstadt, Kevin (A)
Lane, Michael (C)
Larsen, Larry (A, B)
LeBrun, Marcie (D)
Lechowick, Cesar Chavez (A, B)
Little, Jennifer (F)
MacCracken, Joshua (D)
Malley, Alia (A)
Mays, Norah (A)
Minnich, Jen (I)
Moller, Jonathan (C, K)
Oetker-Kast, Andreas (D)
Plageman, Laura (A, D)
Records, Shawn (A, H)
Redfern, Jerry (B)
Reed, Jenny (D)
Reese, Tom (K)
Roe, Dawn (G)
Rugen, William (A, G)
Schaffer, Gregory (A, F)
Shanley, Donald (A, B, E)
Stanley, John (A, G)
Thomsen, Sonja (F)
Wan, Donna J (A, D, G)
Wrangle, Anderson (D)
MEDIA SPONSORS: A special thank you to our media sponsors: flak photo, fraction magazine, red dog news, houston center of photography, center of fine art photography, kopeikin gallery,  center, photoeye & lenscratch.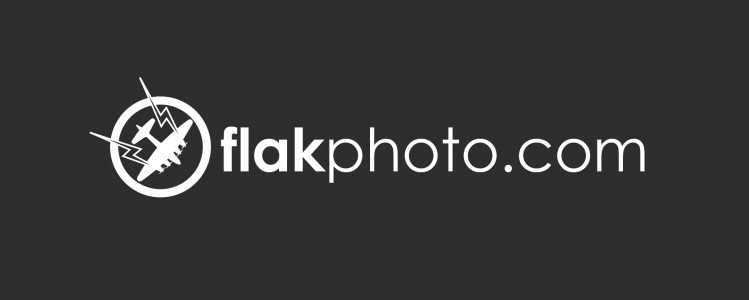 PAST JURORS
1995 – Duane Michals
1996 – Joyce Tenneson
1997 – Jock Sturges (with Trevor Fairbrother)
1998 – Keith Carter
1999 – Linda Connor
2001 – Chien-Chi Chang
2002 – Michael Kenna
2003 –  Anne Wilkes Tucker
2004 –  Roy Flukinger
2005 –  Mary Virginia Swanson
2006 –  Paul Kopeikin
2007 – Charlotte Cotton
2008 –  Rod Slemmons
2009 – Jen Bekman
2010 – Denise Wolff
2011 – Karen Irvine
1ST PLACE WINNERS
1995 – James Soe Nyun
1996 – Phil Borges
1997 – Trina Kyounghui Yi-Weston
1998 – Lisa Hohlfeld
1999 – Frank Noelker
2001 – Sarah Oehl
2002 – Nanette Vinson
2003 – (tie) Cat Gwynn & Patricia Sandler
2004 – Dennis Chamberlin
2005 –  Peter de Lory
2006 –  Joelle Jensen
2007 – Sung Jin Park
2008 – Sally Ketcham
2009 – James Luckett
2010 – Adam Satushek
TESTIMONIALS BY PAST EXHIBITORS
Through the competition and exhibition at PCNW, it was great chance for me to expose my works widely at people. Not only PCNW has good gallery, but many famous jurors, critics, and gallerists come around and see my works. Also, it was a good step to start to exhibit my works in USA, and I got the cover photo of The Stranger newspaper in Seattle!      – JeongMee Yoon, NY
Last year I had the good fortune to learn about PCNW's Annual Photographic Competition Exhibition, titled "Please Ring Bell" juried by Rod Slemmons. The high quality of the resulting exhibit, and the professional manner in which all details were handled by PCNW personnel was very high. My only regret was that I was not able to attend Mr. Slemmons' lecture. – David Paul Bayles, Corvallis, OR
Being selected for first place by Paul Kopeikin helped me gain greater exposure for my work, particularly on the West coast. I am proud to have the exhibition and award on my resume. I had a chance to visit PCNW last April and was very impressed with the staff and the high quality exhibitions they consistently host. – Joelle Jensen, Brooklyn, NY
I was in the "Resonances" show juried by Paul Kopeikin in July of 2006. Having three of my animal photographs from my March 2006 trip to Oaxaca with Mary Ellen Mark chosen by such a renowned gallery director confirmed the importance of taking that photographic seminar with her. Just this month (February 2009), I received a request to send six photos to her from that trip for possible inclusion in a traveling show in Mexico as well as in a permanent collection in Oaxaca.   – Toni Bennett, Seattle, WA
I was honored to be chosen by Paul Kopeikin to take part in the 11th annual Photographic Center Northwest juried show. He selected three pieces from my Domesticated series, two of which were sold during the show. I went on to become a represented artist at the Kopeikin Gallery. The entire experience was overwhelmingly positive and led to some very nice opportunities. – Amy Stein, New York City
I was chosen by Charlotte Cotton for UP & NOW! "07. To have the work recognized by someone like Ms. Cotton  have helped generate additional awareness about the plight of the women and children in my project Brothels and Fundamentalism.  – Kate Orne, NY, NY
Having my work juried into a show last summer by Rod Slemmons meant a great deal to me.  Working in social and political satire is probably the most unpopular genre to work in, yet Mr. Slemmons selected my work for this important show.  His encouragement helped me to continue working in a genre that rarely pays off financially, yet is rewarding on many other levels.  – Diane Bush, Nevada
Having had the opportunity to once again place my work in front of juror, Mary Virginia Swanson through Focused, the 10th Annual Photographic Center Northwest juried show has resulted in a very productive business relationship with her. This has led to a smart promotion strategy that has really moved my career forward. Further, the show has made me realize what a great venue the PCNW is for exhibition and I look forward to the possibility of showing more of my work there one day.  – John Chervinsky, Somerville , MA
As I am working on building up my resume with new shows, I was proud to be included in the 10th Annual Photographic Center Northwest Competition, Focused, by the incredible eyes of Mary Virginia Swanson, who selected my work for the show. This became an asset to my CV. –  Marc Yankus, New York City
Having been awarded 1st place (tie) in the 2003 PCNW Annual Photographic Competition by Anne Tucker was a high point in my artistic career to this point, and was certainly enhanced by her then having purchased the winning piece.  Being able to include these things on my resume, I believe, has greatly contributed to how others view my work.  Ms. Tucker's esteemed reputation in the photography world means that her opinions are highly regarded.  Her genuine interest was conveyed both in a personal note I received from her in response to my thank you, and when I had the opportunity to meet her at Photo L.A.   Many thanks to PCNW for the consistently high caliber of jurors and exhibits. – Patricia Sandler, Los Angeles, CA
The show curated by Mr. Flukinger helped me gain greater exposure and lead to my being offered other shows around the country. –  John Milisenda, Brooklyn, NY
I was chosen by Anne Tucker to be in the PCNW annual contest and was given an Honorary mention and met her at the opening of the show. I then saw her again at Fotofest in 2004 and The Museum of Fine Arts in Houston, Texas has now 2 of my prints in their permanent collection. –  Michelle Sank, Devon, UK
QUESTIONS? Contact Ann Pallesen, Gallery Director, (206) 720-7222 ext. 11 or apallesen@pcnw.org