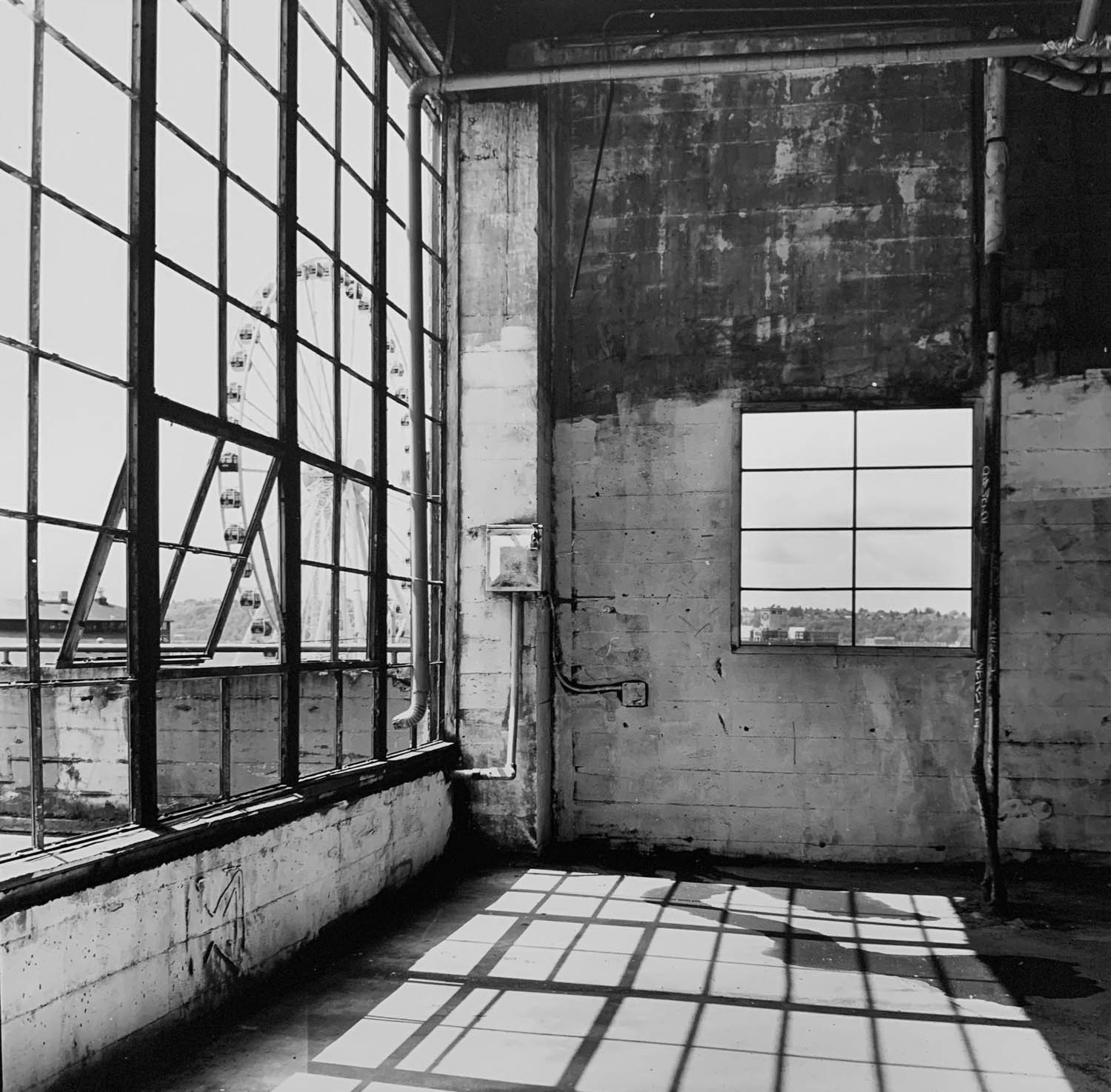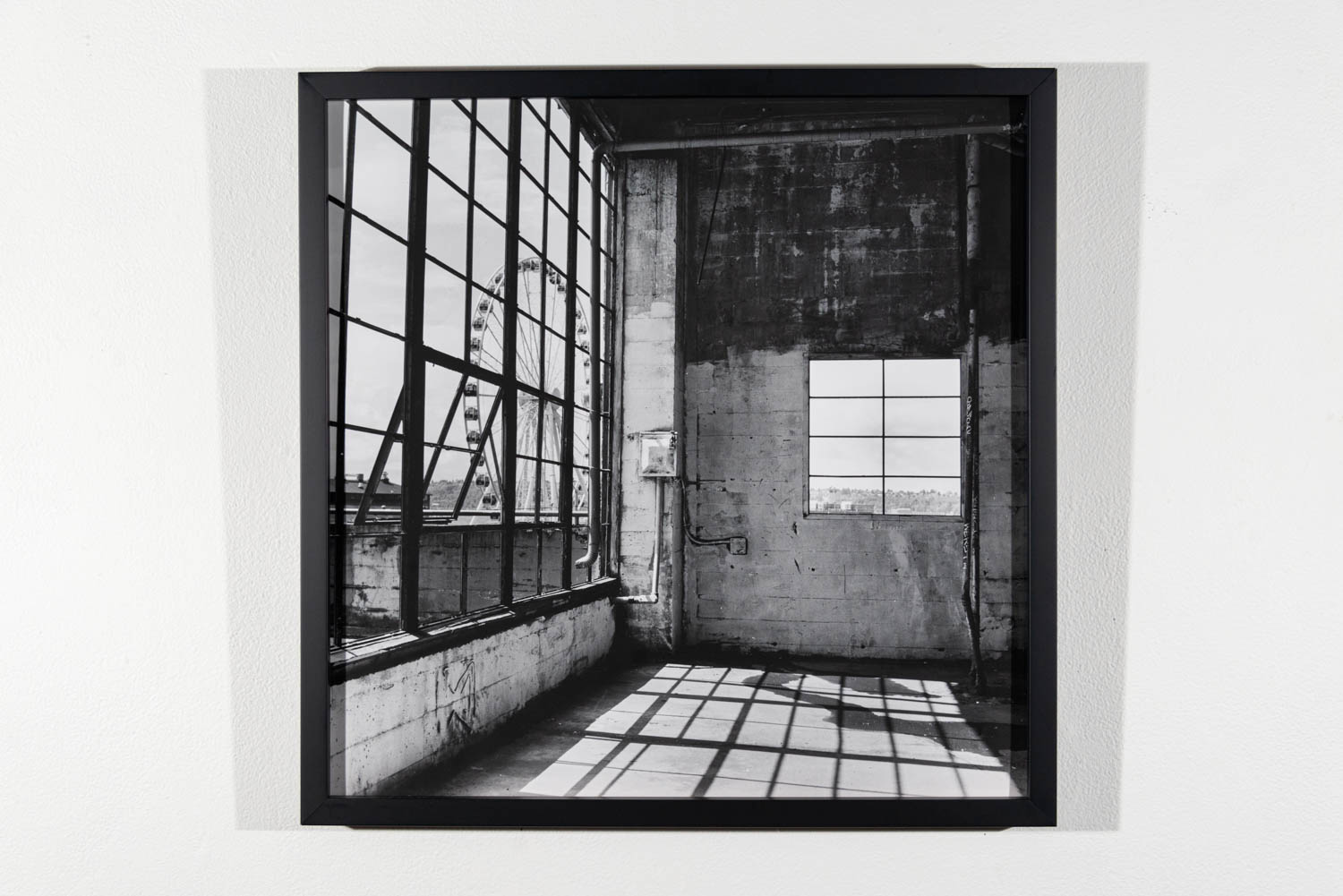 Pitman Garage, Seattle, 2017
Gelatin silver print
19 x 19 inches, framed to 20.5 x 20.5 inches
Edition 1 of 5
Retail value $1800
© and courtesy Leila Kirske
This image is from the series, "à pied." I walk a less conventional path. Exploration liberated by foot affords a unique opportunity to discover visual abstractions or quietly bear witness to the energy of daily life. Walking about, camera in hand, I find peace and rejuvenate. I revel in the surprise of finding beauty in unexpected places. Naturally drawn to geometric shapes that present a sense of power and symmetry, I find that architectural lines, graffiti, and light create strong graphical expressions of the ordinary and extraordinary.

Leila Kirske graduated from PCNW's Certificate Program in 2023.

Bidding for this item only available during the in-person live auction at Block 41 on Friday, October 20, 2023. 
Get a ticket or to place an absentee bid email jbrendicke@pcnw.org.