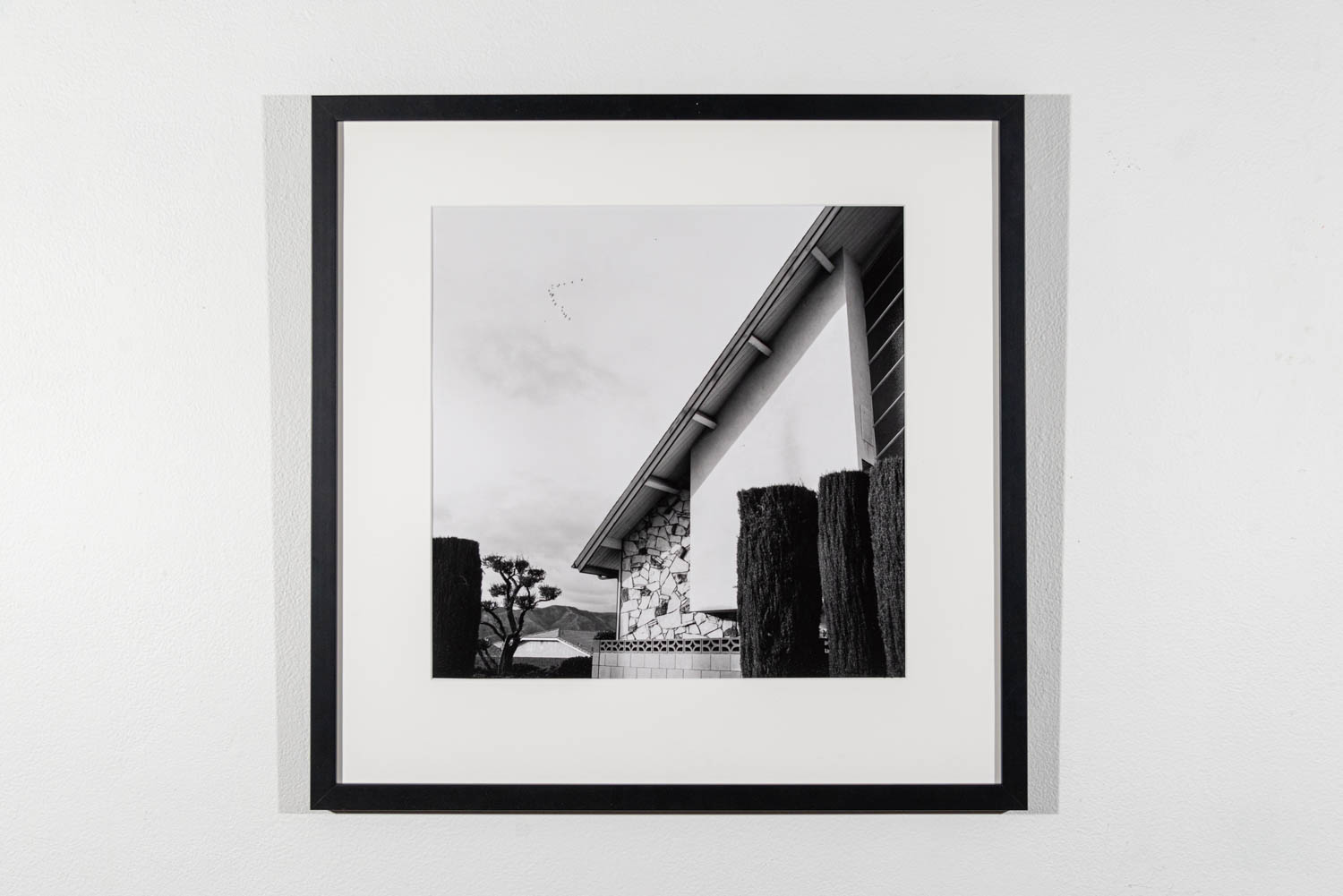 Church, Palm Desert, California, 1996
Gelatin silver print
14.25 x 14.25 inches, framed to 20 x 20 inches
Edition 6 of 25
Retail value $3000
© Kristin Capp and courtesy Koplin Del Rio Gallery, Seattle
Kristin Capp is a photographer, author and educator. She grew up in Seattle, studied photography in Montreal, and moved to New York City in 1994. In 2011, she traveled to Namibia on a Fulbright Fellowship, where she lectured at the University of Namibia and did research. Her photographic work has been widely exhibited and is held in permanent collections internationally. Capp has published three photography monographs: "Hutterite: A World of Grace" (Stemmle, 1998); "Americana" (Stemmle, 2000), and "Brasil" (Damiani, Italy, 2016). She is a Rockefeller Fellow, Fulbright Scholar, Sacatar Fellow, and recipient of the Aaron Siskind Foundation Award.

Her interest in rural communities and the African diaspora led her to Brazil in 2002, where she photographed in Salvador de Bahia, São Paulo, Itaparica and Rio de Janeiro. Shot on black & white film with a Rolleiflex, Capp printed this work in her darkroom in New York, where she lived for 16 years. The project was published as a photo book entitled "Brasil" with critical text by Brazilian art historian Paulo Venancio Filho.

Her current photographic practice in Namibia explores how collective memory is created, archived and defined by personal recollection in communities and individuals alike. In post-colonial Namibia, she is exploring the role of memory in the production of history. Capp's collaborative work engages with youth culture, oral history and notions of space and architecture as a living archive of Namibia's colonial past.
Bidding for this item only available during the in-person live auction at Block 41 on Friday, October 20, 2023. 
Get a ticket or to place an absentee bid email jbrendicke@pcnw.org.