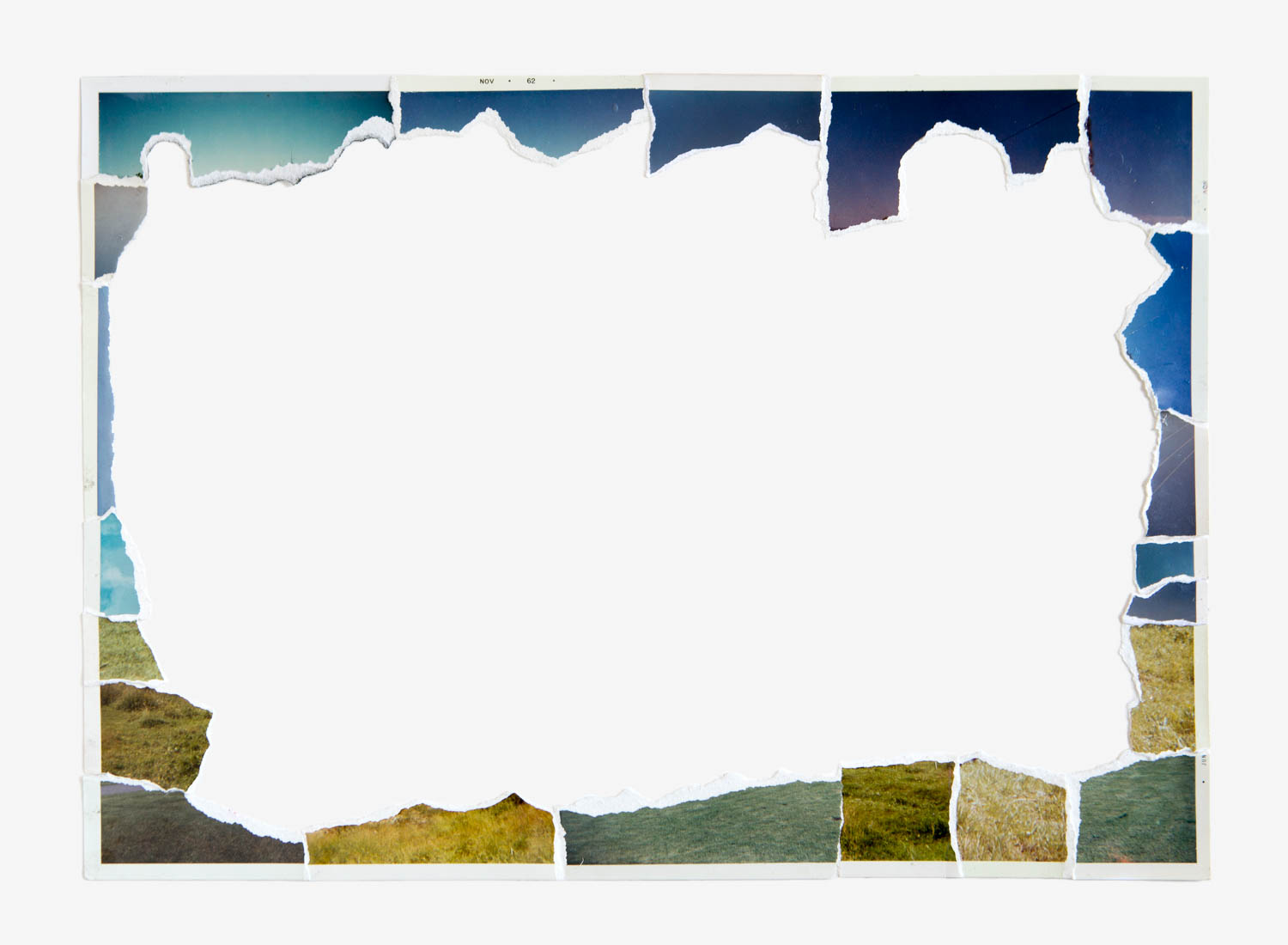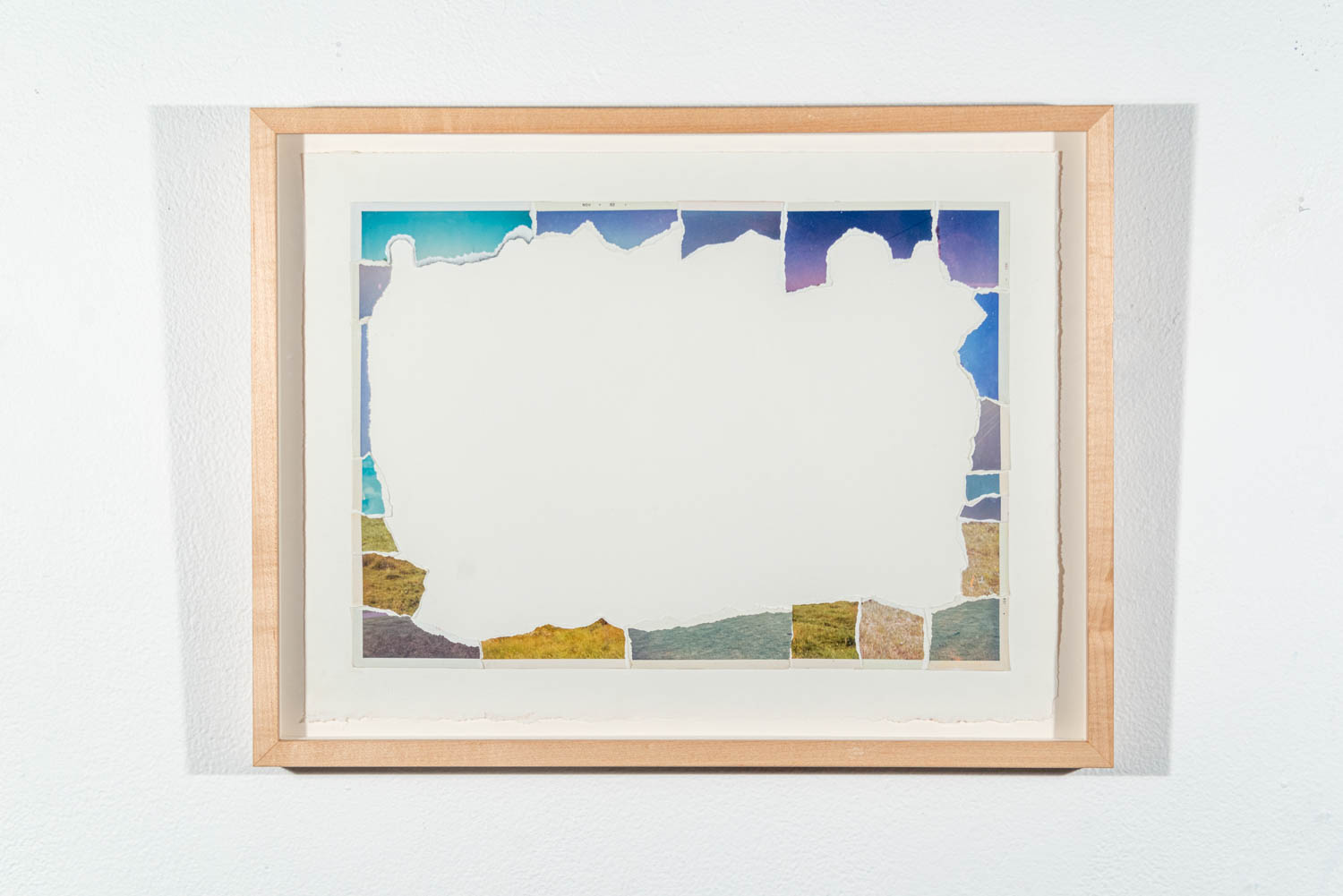 Empty Landscape, 2016
Torn found photographs on paper
11 x 15 inches, framed to 13.25 x 17 inches
Edition 1 of 1, unique
Retail value $3000
© and courtesy Joe Rudko
Empty Landscape is from a 2016 series called "Album," a series of collages made from thousands of snapshots recovered from an abandoned shed in Washington State. The photographs spanned roughly 100 years of time (1902-2005), holding all kinds of subjects within them: water, reflections, sunsets, smiles, vacations, and most everything else that could live inside of a photograph. Repeatedly tearing particular subjects from their original context highlights the ubiquity of these subjects and the multitude of interpretations that a single moment in a single photograph can hold.
Joe Rudko (b. 1990, Everett, WA) is an artist working in photographic collage. He attended Western Washington University in Bellingham, WA and earned his BFA in photography and drawing in 2013. While working as an editorial photographer, he began collecting and repurposing snapshots from friends, family, and thrift stores. Since then, he has developed idiosyncratic techniques of collage and drawing that embrace an ethos of recycling, inclusiveness, and create connections that give new life to forgotten pictures.
Rudko's work has been exhibited in numerous exhibitions including Seattle, Portland, Los Angelos, Denver, Houston, New York, and Mexico City. Reviews and publications include Artforum, Art in America, and the New York Times. He received the Future List Award, the Clowes Fellowship, and the Anne Tucker & Clint Willour Young Photographers Endowment, which celebrates outstanding achievement of an emerging photographer under the age of 35. His work can be found in the collections of The Getty Museum, Portland Art Museum, Museum of Fine Arts Houston, Tacoma Art Museum, and most recently the Morgan Library & Museum in New York.  He lives and works in Seattle, WA.
Bidding for this item only available during the in-person live auction at Block 41 on Friday, October 20, 2023. 
Get a ticket or to place an absentee bid email jbrendicke@pcnw.org.