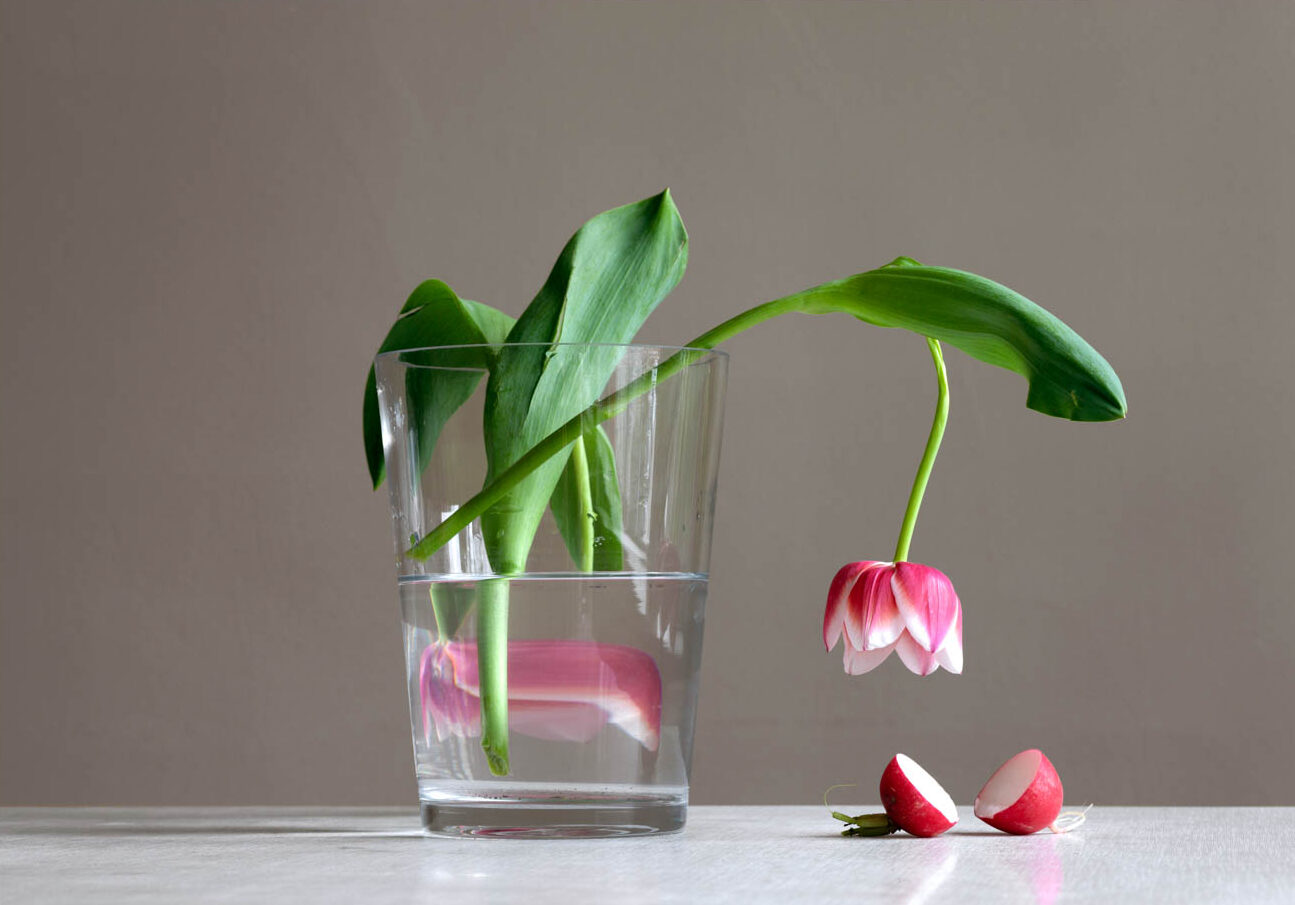 Radish and Tulip, 2021 from the series "Janus"
Archival pigment print
14 x 20 inches, framed to 18 x 24 inches
Edition of 7 + 1 AP
Retail value $1650
© and courtesy Birthe Piontek
In the "Janus" series, the idea of transformation is depicted by focusing on objects like fruits, vegetables and flowers—items that are commonly associated with the traditional still-life genre. Some objects are photographed alone, while in other images Piontek performs with them, revealing an affinity between her body and the objects. Much of the series rests on the idea of a likeness of all organic matter that is exposed to the forces of change.
Born and raised in Germany, Birthe Piontek moved to Canada in 2005 after receiving her MFA from the Folkwang University of the Arts in Essen, Germany.
Her work has been exhibited internationally, in both solo and group shows, and is featured in many private and public collections such as the Museum of Contemporary Photography in Chicago and the Museum of Applied Arts in Gera, Germany.
Birthe Piontek's project "The Idea of North" won the Critical Mass Book Award 2009 and was published as a monograph in 2011. Her project "Abendlied" received the Edward Burtynsky Grant in 2018 and was nominated by Time Magazine as one of the best photo books in 2019. The most recent work, "Janus," was published by Gnomic Book in 2021.
Birthe Piontek is an Assistant Professor of Photography in the Audain Faculty of Art at Emily Carr University of Art and Design in Vancouver.
Bidding for this item only available during the in-person live auction at Block 41 on Friday, October 20, 2023. 
Get a ticket or to place an absentee bid email jbrendicke@pcnw.org.