Northwest Landscape Lecture Series

© Peter de Lory, Cottonwood Tree Farm, Eastern Washington

In conjunction with our Northwest Landscape class, PCNW presents a lecture series with four significant artists from the Northwest whose work focuses on the landscape.
Northwest Landscape Lecture Series
Thursdays, 6:30pm at PCNW
Tickets $10, $8 PCNW Members | Purchase tickets here
Peter de Lory | October 9
Sarah Bergmann | October 30
Glenn Rudolph | November 13
The work of Mary Randlett | December 4
Peter de Lory, October 9
For more than forty years, Peter de Lory has photographed the American West.  His wide-ranging body of work includes projects documenting Native American ranching in Nevada to commission-based residencies for the Seattle Public Utilities and the Sound Transit Authority.  Throughout all of these projects, de Lory's photographs remind us of our interconnected relationship with the environment in which we live.

© Sarah Bergmann, The Pollinator Pathway

Sarah Bergmann, October 30
Sarah Bergmann is the founding director of the Pollinator Pathway, an ever-expanding network of ecological connectivity and design projects throughout fragmented landscapes. Bergmann's cross-disciplinary project connects art, science, design, and urban planning in an effort to reorganize the relationships between cities, farms and wilderness She is the recipient of numerous awards including the Stranger Genius Award and the Seattle Art Museum's Betty Bowen Award.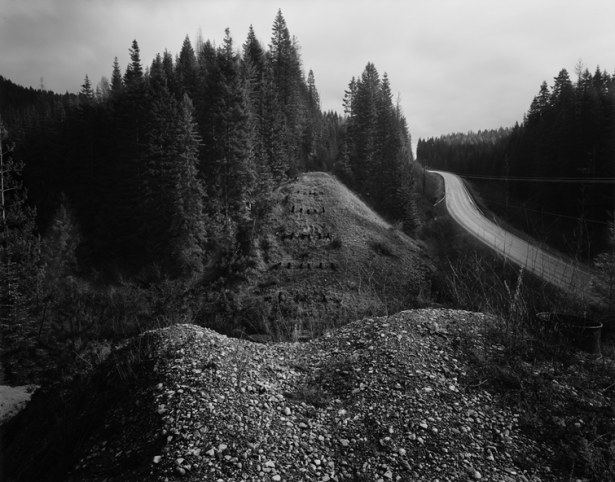 © Glenn Rudolph, Elk Creek, Idaho, 1986
Glenn Rudolph, November 13
Glenn Rudolph's photographs tell the hidden stories of the Northwest landscape and those who call it home.  From the old Northern Pacific (Milwaukee Road) railroad line through the Cascades to weekend fantasy warriors in the Kent Valley, Rudolf explores the region's outer fringe through the lens of his large-format camera.  Rudolph lives in Roslyn, Washington.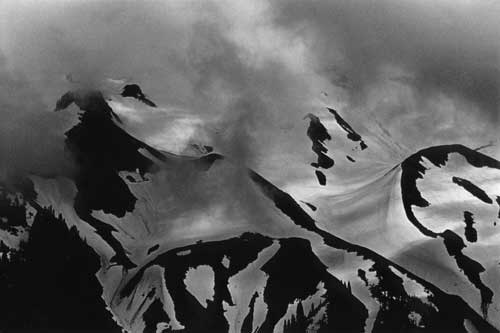 © Mary Randlett, Mountain Fragment
The work of Mary Randlett | December 4
Join us for a public lecture on the work of legendary Northwest photographer Mary Randlett (b. 1924). Randlett's work is in more than forty permanent collections nationally including the Metropolitan Museum of Art, the Smithsonian Institution, Seattle Art Museum, Tacoma Art Museum, Henry Art Gallery, University of Washington and numerous others. She has documented a comprehensive visual documentation of the Northwest art scene in the second half of the twentieth century. Don Ellegood, former director of the University of Washington Press, with whom she produced a number of books, calls her "beyond question the leading photographer in the Northwest." Her most recent book, Mary Randlett Landscapes, was published by University of Washington Press in 2007 and includes Island Waves; it was released to coincide with a solo exhibition at Tacoma Art Museum.