One of the great benefits of graduating from the Certificate Program is that the Photo Center has a life-long commitment to our alumni and even after graduation we will continue to strengthen this connection by offering special deals, information and an outlet for our graduates. Every quarter our Student and Alumni Committee gathers news and information from and for graduates of the Certificate Program. Below is a list of news, interviews and information that you might find useful. If you are interested in enrolling in the certificate program, click here.
Student Spotlight
In this newsletter we would like to introduce Andrej Gregov, who is currently enrolled in the Photo Center Certificate Program. Three years ago Andrej rode by the Photo Center on his way to work and the gallery caught his eye; later a co-worker shared with him photographs made during a Photo Center class.  Inspired to pick up photography again, Andrej enrolled in Jahnavi's Black & White I class and since has taken a class each quarter for the last three years. Andrej considers himself a "film" guy and uses the black and white medium to emphasize form in modern museum architecture into minimal abstraction.  Under Seth Thompson's mentorship, Andrej has also mastered the color analog process, helping him capture and print numerous landscapes in subtle, life-like color with expertise.Last quarter's Project Development course helped Andrej bring focus to the concepts driving his work and hone in his presentation. Andrej has continued to challenge his photographic practice and technique by taking Jahnavi's Advanced Silver Printing course this quarter and looks forward to sharing his work with a larger audience.  Photo Center classes challenge him to shoot new material. He can't predict when we will finish the Certificate Program, but feels creating fine art photography will be a life-long pursuit.
New Advanced Critique And Discussion Group
First Mondays of the month
First meeting: Monday, February 6th from 6-9pm
The idea of this new group we're starting is to encourage and welcome a greater arts community to the Photo Center, and is designed to engage artists in thoughtful and critical discussion of photography and other artworks.  We want to create a forum that we believe can help us break through the creative and professional barriers that artists face.  Join us next Monday for a discussion of critical writing and project sharing in an atmosphere aimed to develop, focus, and nourish creative work.
The idea behind the group came from certificate program student Chris Letcher.
"I was seeing lots of people showing up at the Photo Center for openings and lectures, but I would never see them otherwise. I conceived of this as a way to get people involved who may not necessarily be doing photography, but wanted to discuss it. I felt that PCNW should not only be for classes but should be where artists, writers and the public come to hash out critical issues surrounding photography."
For our first meeting we will be discussing the article What "Evidence" Says About Art by Carter Ratcliff. Click here to download the reading – and please come prepared to discuss. We will also be accepting proposals for readings and presentations of works in progress for our next meeting on March 5. For more information email Laurel Schultz at lschultz@ix.netcom.com.

We look forward to seeing you there!
Dan Hawkins, Chris Letcher and Laurel Schultz, organizers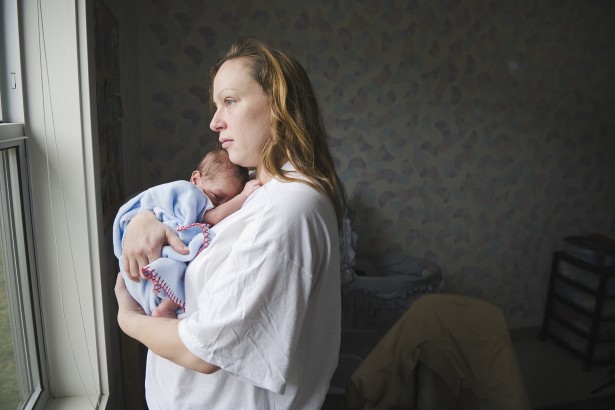 Alumni News
Cheryl Hanna-Truscott '09 recently returned from Haiti.
"For years, I have also wanted to do my part using my camera as my tool to focus attention on maternity-centered issues. So, I volunteered for Midwives for Haiti, recording what I've learned through my lens and writing."  Her well-known photographic project Protective Custody, featuring incarcerated pregnant women, has been chosen as a finalist by the International Museum of Women .  Make sure to click here to vote for Cheryl for the "Motherhood Around the Globe" Community Choice Vote. You may also visit her blog to see new work.
Marianne McCoy '01 was selected for the Jentel Artist Residency Program in Sheridan, Wyoming.  "During our time there, we were encouraged to do our art and create, think or visualize whatever we wanted. I did a lot of shooting using my plastic and alternative vintage cameras, staring at the unbelievable clouds, northern Wyoming landscapes and meeting the most wonderful people on my journeys to small towns, cattle ranches and rodeo folk. I am developing a series of "Western Everything," as that is what I saw. Everything had a Western flair, including the real cowboys and women that I met." Marianne encourages others to apply to Jentel.
Eberhard Riedel '08 has upcoming presentations in both Seattle and Santa Fe on his Cameras Without Borders project.  He has continued his project Photography for Healing and Peace since graduating and is currently focusing on fieldwork in eastern Congo, northern Uganda, South Sudan and western Kenya. Eberhard says about his project: "The goal of my photographic work is to emotionally connect and sense the breadth and magni­tude of fundamentalist and tribal violence in the world and do something about it. I work with marginalized and traumatized populations in Congo, Kenya and Uganda where I help communi­ties working to address the psychological consequences of war and tribal violence. There cannot be freedom – absence of war – without a place of mutual curiosity and respect; and without attention to the emotional injuries of survivors of war and violence humanitarian assistance does not provide sufficient con­text for reconciliation and lasting peace." This project is sponsored by local Blue Earth Alliance.  Visit Cameras Without Borders for information and upcoming events.
Lisa Ahlberg '04 will exhibit portraits of White Center at Plasteel Frames in SODO. Join her in April for the evening opening, stay tuned to the Photo Center blog for details.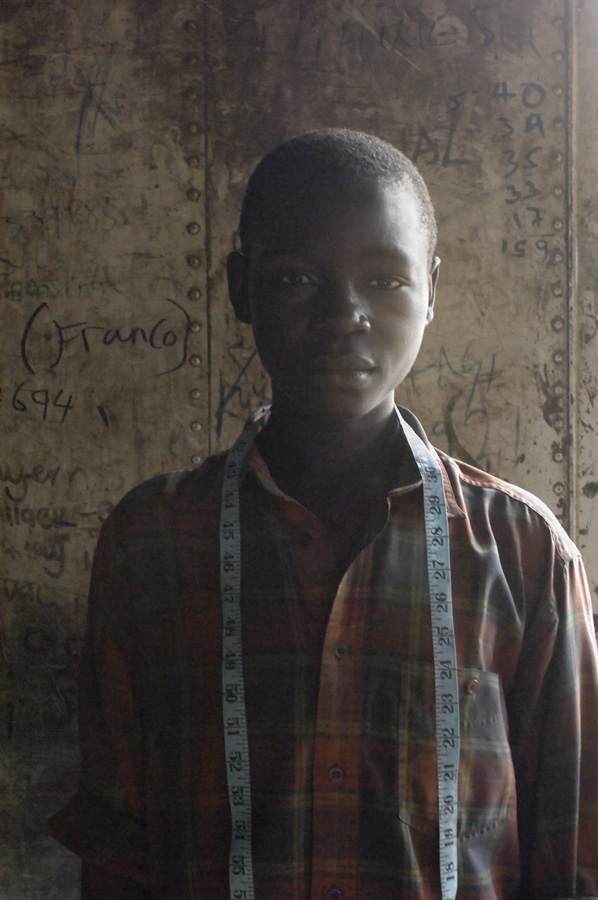 New Membership Program
For graduates of the Photo Center's Certificate Program, the Alumni Membership includes:
– 50% discount on all classes and workshops
– Member discount rate on facilities rentals
– Discounts on events and lectures
– Invitations to member events
– Membership e-newsletter subscription
But membership is not just what you get – it's also about supporting a non-profit that strives to enrich photographic practice and visual literacy through year-round, accessibly programs. Join at the highest level you can!
Click here to learn more about all membership levels.
New digital Lab opens!
Thank you to alumns who contributed to digital lab!
Karen Howard, Elsie Hulsizer, Cheryl Hanna-Truscott, Daniel Gregory, Cass Walker and Lisa Ahlberg.
We did it! We bought an iMac Station.
We haven't quite reached our goal yet, interested in contributing?  Click here to make a donation and help the Photo Center fund the future of photographic education.
Art Around Town, Don't Miss These Exhibits
M.I.A. Gallery – Just Opened!
1203 Second Avenue, Seattle
Presenting in association with the Musee des Arts Derniers, Paris
Studio Bamako Malick Sidibe
January 26 – March 24
Gibson Gallery
300 South Washington Street, Seattle
Looking Forward – Looking Back: Classic 20th Century Photographs
January 20 – February 18
Greg Kucera Gallery
212 Third Ave South, Seattle
Sean McFarland
January 5 – February 18