Seattle University BFA Exhibition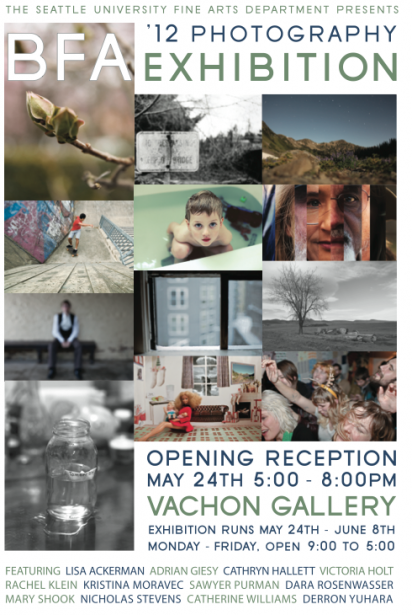 We are very excited to celebrate the graduating class of Seattle University BFA Photography students this Thursday! As many of you may know the Photo Center has had a long standing relationship with Seattle University, our staff and faculty have been helping students daily for the last four years in preparation for this big day.
Join us on Thursday, May 24th at 5:00PM at the Vachon Gallery!