CALL FOR ENTRIES
25th JURIED PHOTOGRAPHY EXHIBITION
EXTENDED DEADLINE: MONDAY, FEBRUARY 21, 2022
Photographic Center Northwest (PCNW) is pleased to announce the opening of our call for entries for the 25th PCNW Juried Photography Exhibition, Reverberation, with our esteemed Jurors, Jennifer L. Stoots, certified photography appraiser and photo historian; and Liza Faktor, curator and creative producer.
Reverberation
How do you capture a vibration? The continual resonance of events of the last two years is felt in ways that are subtle, not always seen. For the silver anniversary of Photographic Center Northwest's (PCNW) juried exhibition, we seek work that reflects the reverberations that have had such a dramatic effect on our lives, culture, and politics.
"Photography for me is not looking, it's feeling. If you can't feel what you're looking at, then you're never going to get others to feel anything when they look at your pictures." — Don McCullin
This year's esteemed jurors are Jennifer L. Stoots, certified photography appraiser and photo historian; and Liza Faktor, curator and creative producer. Submissions of the moving and still image are welcome; those that are selected will be included in an exhibition at PCNW, on view April 7 – June 5, 2022. Extended deadline to apply is Monday, February 21, 2022.
Juror Bios: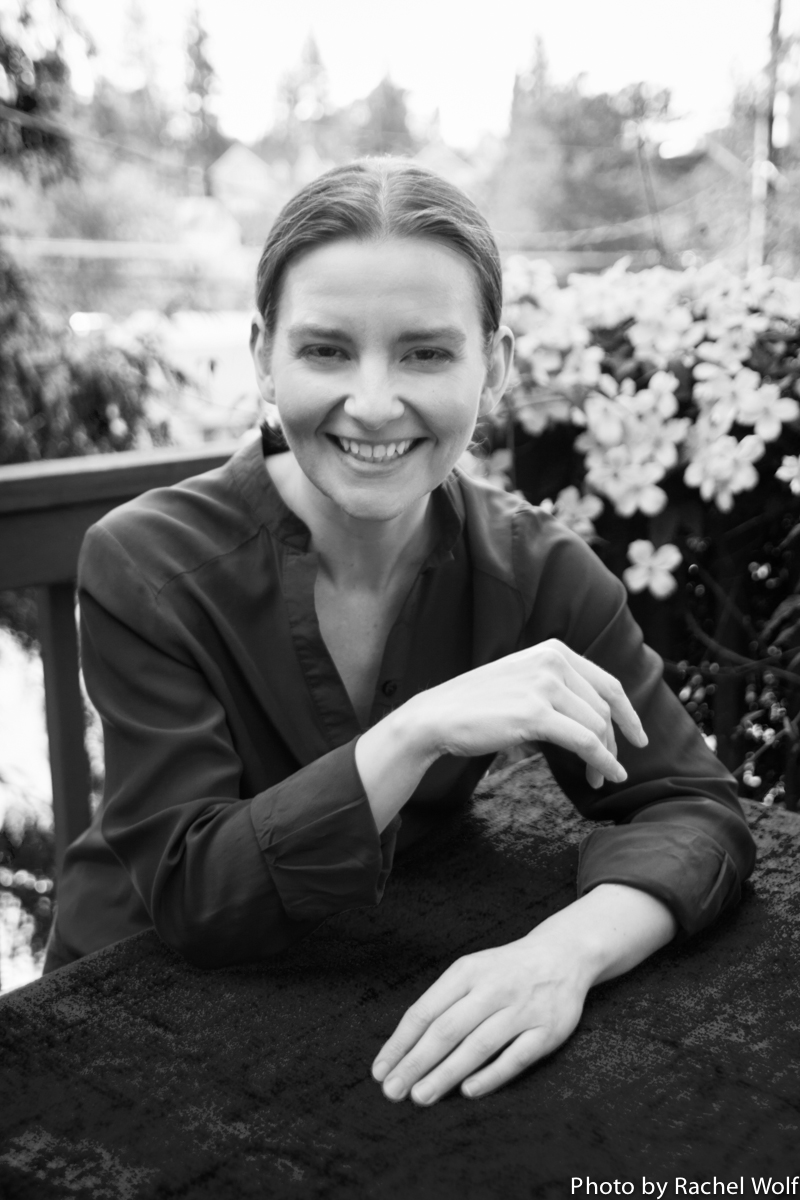 Jennifer L. Stoots, AAA, has been working in the museum and gallery industry for 28 years, in the photography marketplace for 24 years, and has been appraising documentary & fine art photographs, photographic archives, and contemporary art for just shy of 20 years. In addition to her art appraisal work, she lectures on the economic history of fine art & the photography market and participates in public presentations centered around legacy and estate planning strategies for artists & photographers. She has also written articles about the process and methodologies of appraisal valuations, as relates to photographs and photographic archives, and has a keen interest in the (extraordinary) benefits of integrated arts education. She is also a photo historian and has a series dedicated to photography history on social media. (Instagram call sign: stoots.jennifer)
Stoots received her Master's degree in the History of Art & Design from Pratt Institute (2013) and her Bachelor's in Art History from the University of Oregon (1994). The trajectory of her career took shape when she worked at the S K Josefsberg Studio in Portland (1998 – 2004), managing the photography gallery and sales. In 2002, Stoots acquired her appraising credentials from NYU's Appraisal Studies Program for Fine and Decorative Arts and she is Certified in Photography by the Appraisers Association of America (AAA).
Liza Faktor is a creative producer, curator and artist. She is a producing partner at Vessel art+film production collective. In her career that spans twenty five years she has curated over 20 exhibitions and programs on the intersection of photography, video art, performance and technology – in the US, the UK, Italy, France, the Netherlands, Brazil, Spain, UAE, and Russia. She has produced award-winning visual documentary projects with artists and filmmakers. She is a recipient of the Howard Chapnick prize for advancement of photojournalism (2002 and 2016). She was a jury member of the World Press Photo Digital Storytelling Contest (2014 and 2017).
---
SUBMISSION DETAILS
EXTENDED DEADLINE: Monday, February 21, 2022 10:59pm (Pacific Time)
FEE: $50 for 5 images, $5 for each additional image up to 5 (10 total)
Please note that if you are experiencing financial hardship, please contact Erin at espencer@pcnw.org to receive a 50% discount code.
Your entry fee helps to support our non-profit educational institution dedicated to photography. Money raised through this call will go towards supporting PCNW's scholarship fund, 20-25 annual free public programs, and continued free public gallery access to all. BIPOC, LGBTQ+, and emerging artists are encouraged to submit to this opportunity; all levels of experience and backgrounds are welcome and considered.
In our ongoing commitment to supporting artists, PCNW will give 90% to artists for all works sold during this juried exhibition, a 40% increase from our normal 50/50 gallery commission policy. PCNW regularly highlights exhibitions and artists through newsletters, press releases, social media, and web.
---
EXHIBITION DATES
Reverberations exhibition dates: April 7 – June 5, 2022
NOTIFICATION
A list of accepted artists will be posted on this page the week of March 7th, 2022. Selected artists will be notified by email. Framed work will need to arrive to PCNW in Seattle, WA by March 21st, 2022. Artists will be responsible for shipping their framed work to and from the gallery.
COMMISSION
Work selected by the judge for the juried show will be exhibited at PCNW. All sales of work in the juried show will be conducted by PCNW and PCNW will retain a 10% commission on all work sold. The artist can determine if they wish to sell their work.
AWARDS
1st place = $750 cash, $100 Think Tank gift certificate, BlackRapid camera sling (Sport Breathe), Aperture subscription, PCNW membership
2nd place = $250 cash, $75 Think Tank gift certificate, BlackRapid camera sling (RS-4 Classic Retro), Holga camera & film, PCNW membership
3rd place = BlackRapid camera sling (Cross Shot), $50 Think Tank gift certificate, Holga camera & film, photography monograph, PCNW membership
People's Choice Award = Photography Grab Bag (Holga camera, film, photography monograph, PCNW membership)
THANK YOU TO OUR PRIZE SPONSORS

YOUR RIGHTS
You will retain all rights to any photograph you submit, including ownership if applicable. If your image is selected for the juried competition exhibition, you grant PCNW a nonexclusive right, in perpetuity, to: Use, in connection with the current Juried Photography Exhibition, your name, city, state and country of residence in PCNW promotions and publications. Use, in connection with the current Juried Photography Exhibition, your image on partner and third party promotions and publications. Keep the files provided, and to archive the images in electronic forms, so that your photos can be used in connection with the current Juried Photography Exhibition. As conditions of this permission, PCNW shall credit all photographs with the caption "C Person's Name."
PAST JURORS
1995 – Duane Michals, Artist
1996 – Joyce Tenneson, Artist
1997 – Jock Sturges, Artist and Trevor Fairbrother, Curator, Seattle Art Museum
1998 – Keith Carter, Artist
1999 – Linda Connor, Artist, Educator
2001 – Chien-Chi Chang, Photographer, Magnum Photos
2002 – Michael Kenna, Artist
2003 – Anne Wilkes Tucker, Curator, Museum of Fine Art Houston
2004 – Roy Flukinger, Curator, Harry Ransom Center
2005 – Mary Virginia Swanson, Consultant, Educator, MVS
2006 – Paul Kopeikin, Paul Kopeikin Gallery
2007 – Charlotte Cotton, Curator, Los Angeles County Museum of Art
2008 – Rod Slemmons, Director, Museum of Contemporary Photography
2009 – Jen Bekman, Jen Bekman Gallery, 20×200
2010 – Denise Wolff, Editor, Aperture
2011 – Karen Irvine, Curator, Museum of Contemporary Photography
2012 – W.M. Hunt, Collector and Curator
2013 – John A. Bennette, Collector and Curator
2014 – Whitney C. Johnson, Director of Photography, The New Yorker
2015 – Julia Dolan, Minor White Curator of Photography, Portland Art Museum
2017 – Sandra Phillips, Curator Emeritus, SF MOMA (San Francisco Museum of Modern Art)
2018 – Conor Risch, PDN Senior Editor + Lara Behnert, Starbucks Senior Manager, Creative
2020 – Kris Graves, photographer and publisher, Kris Graves Projects
2021 – Shamim M. Momin, Director of Curatorial Affairs at The Henry Art Gallery
1ST PLACE WINNERS
1995 – James Soe Nyun
1996 – Phil Borges
1997 – Trina Kyounghui Yi-Weston
1998 – Lisa Hohlfeld
1999 – Frank Noelker
2001 – Sarah Oehl
2002 – Nanette Vinson
2003 – (tie) Cat Gwynn and Patricia Sandler
2004 – Dennis Chamberlin
2005 – Peter de Lory
2006 – Joelle Jensen
2007 – Sung Jin Park
2008 – Sally Ketcham
2009 – James Luckett
2010 – Adam Satushek
2011 – Laura Plageman
2012 – Lauren Marsolier
2013 – Tuan Cao
2014 – Alejandra Carles-Tolra
2015 – Meike J. Paniza, Sparks
2017 – Hiroyo Kaneko
2018 – Mark Daughhetee and Kiliii Yuyan
2020 – Jon Henry
2021 – Lamar Graham
Image credit: Fabiane Aleixo